Many thanks to the Nominations Committee who engaged in the hard work of narrowing down the slates from the very talented initial pool of candidates. Rotating off the Board in 2019 are Drs. Bobholz, Mattis, Vega, and Weinstein. We would like to thank them for their many years of service to AACN.
The candidates for the 2019 election are listed below in alphabetic order by the respective slate for which they were nominated. Please vote for one candidate per slate (Part A). The election ballot appears at the bottom of the page. After submitting your vote, you will be directed to a second page where your approval is sought for some modifications to our bylaws (Part B). Voting closes on Monday, November 5 at 5:00 p.m. Pacific Time.
Forensic Slate
Kyle Boone, Ph.D.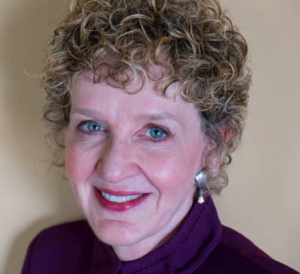 In my over three decades as a clinical neuropsychologist I have witnessed within the forensic practice of neuropsychology a dramatic shift to an emphasis on evidence-based conclusions when giving testimony, and careful attention to measurement of performance validity as well as veracity of self-reported symptoms. Neuropsychologists and psychologists have been on the forefront of development of the numerous well-validated performance validity tests (PVTs) and symptom validity tests (SVTs) that are now available, and our efforts have provided measures that are critical to triers of fact in determining veracity of claimed injuries and symptoms.
The reason why I would like to be elected to the Board of the American Academy of Clinical Neuropsychology on the Forensic slate is that I believe that it is critically important to take steps to protect our current PVTs and SVTs, and to consider how to move forward in developing newer, and perhaps even more effective, measures.  If elected, I would work on developing a position statement for our field in which it is specified how neuropsychologists are to protect our neurocognitive and psychological measures; we are currently admonished to maintain test security, but are provided no specific guidelines as to how to accomplish that goal.  I would also like to work on developing a bank of affidavits and declarations, issued by AACN, regarding such issues as third party observers, patient confidentiality (in regards to demands to release unredacted prior neuropsychological reports, etc.), and test security (including such issues as audiorecording of exams, release of tests and test data sheets, deposition and testimony questions related to test paradigms and instructions, etc.) that can easily be accessed as needed by AACN members.  I would also like to organize a forum in which we grapple with how to move toward newer PVT and SVT methods that are equally or more effective than current techniques and that are more impervious to coaching.
Ryan Schroeder, Psy.D.
I am honored to be considered as a candidate on the AACN Board of Directors Forensic Slate. As someone whose clinical practice and research are tied to forensic neuropsychology, I am excited that AACN has included a forensic representative on the Board of Directors. If elected, I would monitor and address issues relevant to forensic neuropsychology, advocate for the interests of forensic practitioners in neuropsychology, and seek to foster the continued growth of this important subspecialty.
I am experienced in promoting neuropsychology through governance roles, as I am an ABCN Promotion Committee member, an APA Division 40 Practice Advisory Committee member, and the APA Division 40 Early Career Neuropsychologist Representative for the State of Kansas. My forensic experiences are intertwined throughout my research, professional organization work, and clinical practice. My research, specifically, has focused upon forensics and neuropsychological validity testing. My programmatic approach and consistent dedication to this area of research has led to additional opportunities and attainments. For example, I have been asked to lead forensic workshops at three consecutive AACN annual conferences (2017-2019), I have been named a consulting editor for The Clinical Neuropsychologist, I have been invited to contribute forensically-based literature to periodicals outside of neuropsychology, and I have been chosen to receive the NAN Early Career Neuropsychologist award. On an organizational level, I have reviewed forensic programming for AACN, NAN, and INS annual conferences; and I recently became a Forensic Program Chair for AACN's annual conference. My clinical activities at The University of Kansas School of Medicine – Wichita also involve forensic work. I conduct civil forensic evaluations, workers' compensation evaluations, disability-related evaluations, healthcare decision-making capacity evaluations, and financial capacity evaluations. In closing, through my experience with forensically-based research, professional organization work, and clinical practice, I have gained a broad context to understand and incorporate multiple aspects of forensic issues as they apply to and impact neuropsychologists. It would be my privilege to represent and advocate this quickly evolving and highly impactful subspecialty through the AACN Board of Directors.
Brigid Waldron-Perrine, Ph.D.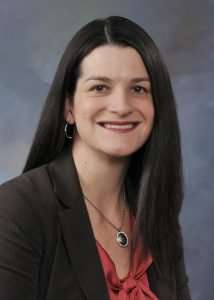 I am a graduate of Wayne State University's PhD program in clinical psychology with an emphasis in neuropsychology. I completed internship at the John Dingell VA Medical Center in Detroit and my postdoctoral fellowship in neuropsychology at the Ann Arbor VA Medical Center/University of Michigan. It was clear to me from early on in my training that attainment of board certification reflected the standard of competence in the practice of clinical neuropsychology. During my time in training I also became familiar with the importance of accurate neuropsychological assessment, including understanding the influences of primary and secondary gain on neuropsychological test performance, and the importance of assessment of engagement and impression management in the context of all evaluations, particularly those for which the outcomes have high stakes. I currently practice as a neuropsychologist and rehabilitation psychologist at the Rehabilitation Institute of Michigan, where I am frequently asked to give expert opinion with regard to Worker's Compensation status, disability status, and medical necessity of ongoing treatment. In this position, I serve as Associate Director of Training of an APPCN postdoctoral residency, and have an appointment as Clinical Assistant Professor within the Wayne State University School of Medicine Department of Physical Medicine and Rehabilitation. I maintain a separate private forensic practice completing independent medical examinations of individuals claiming neuropsychological compromise, and provide expert opinion and testimony in civil forensic cases. I believe strongly in the promotion of the standard of board certification for engagement in forensic practice as a minimal benchmark of competency within this field and have repeatedly advocated for this standard in clinical, educational, and forensic contexts. I am honored to have been nominated for a seat on the board and promise my dedication to the mission and purposes of the Academy with regard to clinical practice, professional and public education, and research investigation and dissemination.
Pediatric/Lifespan Slate
Brandon Baughman, Ph.D.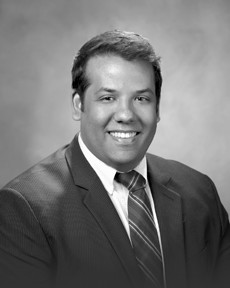 To my colleagues in the academy, I humbly submit my name in consideration of one of the forthcoming Board of Directors positions. I am a graduate of the University of Tulsa, completing my Ph.D. in Clinical Psychology in 2008. My predoctoral internship was completed at the University of Oklahoma Health Science Center, followed by a two-year, clinical neuropsychology fellowship at the Memphis VA Medical Center. Over the past eight years, I have served as a staff neuropsychologist for the Semmes Murphey Clinic in Memphis, TN. In addition to my clinical practice, I also serve as an Assistant Professor in the Departments of Neurology and Neurosurgery at the University of Tennessee Health Sciences Center. As one of five board-certified neuropsychologists in a metropolitan area of approximately 1.3 million people, I have had the opportunity to work with a diverse group of children and adults throughout my early-career phase. I have particular clinical and research interests in the areas of oncology, stroke, and head trauma. Being based in Memphis, TN, a city with 70%+ African American representation; there have also been opportunities to study these conditions in their effects in a population of individuals often under-represented in the neuropsychological literature. My recent efforts have involved close collaboration with other disciplines in studying questions related to 1) genetic influences on cognitive outcomes in malignant glioma, 2) genetic predictors of long-term neuropsychological outcomes in survivors of aneurysmal subarachnoid hemorrhage, 3) neuropsychological predictors of high-stakes medication treatment compliance, and 4) the interaction of imaging, neuropsychological assessment, and biomarkers in youth athletics.
One of my aspirational goals has been to remain actively engaged in clinical training and professional leadership. Toward that end, I have served as a clinical supervisor for local graduate externs, as well as neuropsychology interns and fellows from the Memphis VAMC. I have enjoyed the opportunity to work with other psychologists at the state-level, serving as the Treasurer/Secretary for the Tennessee Psychological Association since 2014. A recent highlight in this role was the opportunity to travel to Washington DC for the APA Practice Leadership Conference, spending a "day on the Hill" as one of the TN representatives advocating for the field of psychology.
At the outset of my training in neuropsychology, I have been continually encouraged to pursue board-certification by my mentors. I attained my board certification through ABCN in 2013. Since that time, I have taken advantage of all the opportunities offered through the academy, whether that be the clinically relevant programming to networking and professional development. Indeed, participation in the Academy opened up several doors for professional service. In 2014, I assumed the role of coordinator the ABCN mentorship program. Having first-hand knowledge of the benefit of mentorship as I moved through the ABCN process, I had no reservation in taking on this role. Shortly thereafter, I began serving on the AACN Student Affairs and Board Certification Promotion committees. Observing the success that this program has had over the years, as well as feedback from recent AACN student surveys, I collaborated closely with colleagues on the Student Affairs Committee to develop an analog program that was designed to place board-certified neuropsychology mentors with students and other early career individuals who were lacking support in their local programs. Our efforts have resulted in matching over 60+ students/ECPs with mentors over the past year, with positive feedback being expressed by everyone involved. I can say without equivocation that this has been one of the most rewarding experiences I have had the opportunity in participating in so far in my career. By extension, I would consider the opportunity to serve on the AACN Board of Directors as a great honor, and if elected, would work diligently to further the mission of the board and field of clinical neuropsychology.
Jennifer Cass, Ph.D.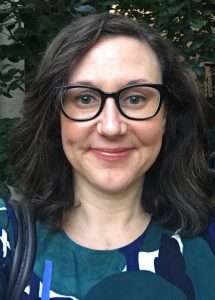 I am a board certified clinical neuropsychologist, Clinical Director for Neuropsychology at Nationwide Children's Hospital, and Clinical Associate Professor of Pediatrics at The Ohio State University. I serve as co-coordinator for the scientific program of the American Academy of Clinical Neuropsychology (AACN) annual meeting and am Co Vice-Chair of the Cardiac Neurodevelopmental Outcome Collaborative (CNOC) Quality Improvement committee. I served as Associate Internship Training Director for 10 years and recently passed the torch to new leadership who will add new ideas and energy to the program.
Since 2008 I have led program development of Neuropsychology services at Nationwide Children's Hospital. Through team work and collaboration we have developed innovative models of care (i.e., inpatient and outpatient medical clinic consultation, neurocognitive screening, abbreviated/targeted evaluations, brief intervention services, etc.) that have allowed us to serve more children and families. Using quality improvement science we have significantly reduced wait times while simultaneously increasing referral volumes, and have reached more children and families by increasing scheduling and show rates. Moving forward I am interested in using quality improvement methods to evaluate change and outcomes following Neuropsychology services. I am committed to lifelong learning on coaching and mentoring and hope my efforts have contributed to the development of junior faculty, trainees, and the administrative staff I work with. These are some of the things I love to do that I'm most proud of.
I am honored to be considered for the 2018 AACN Board of Directors on the Pediatric Slate. If elected I hope my background in clinical program development and expansion, development of innovative models of care, and use of quality improvement science may be useful to the organization and membership of AACN.
John Kirk, Psy.D.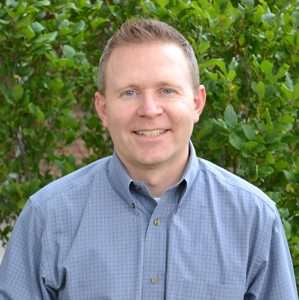 I work in private practice at Kirk Neurobehavioral Health in Louisville, Colorado.  I earned my Psy.D. in clinical psychology from the University of Denver. I completed an internship at Henry Ford Health System and a two-year postdoctoral fellowship in pediatric neuropsychology at the Kennedy Krieger Institute/Johns Hopkins School of Medicine. I previously worked as a pediatric neuropsychologist at Children's Hospital Colorado (CHC) with an appointment as an Assistant Clinical Professor in the Department of Physical Medicine & Rehabilitation at the University of Colorado-Denver, School of Medicine. While at CHC, I published numerous articles investigating the utility of SVT/PVTs among a pediatric TBI population.  I have also worked as an adjunct assistant professor through the University of Denver and continue to teach graduate classes at the University of Colorado at Denver.  I have also served as Secretary/Treasurer and President of the Colorado Neuropsychology Society.  Currently, I am contributing to ABCN by serving as a practice sample reviewer.
I am honored to be nominated for the AACN Board of Directors. I believe that my unique experience working as a pediatric neuropsychologist in the academic healthcare and private practice settings will allow me to better advocate for the professional needs of pediatric neuropsychologists and the families we help. My specific interests include forensic neuropsychology and the utility of SVT/PVTs with specific pediatric populations (e.g., pediatric concussions) and would envision spearheading the development of a consensus statement specific to professional issues in pediatric neuropsychology (e.g., guidelines for formally measuring effort and response bias, utility of parent report in pediatric IMEs, etc.). It would be a privilege to contribute to these efforts and serve on the AACN Board.
Private Practice Slate
Mark Barisa, Ph.D.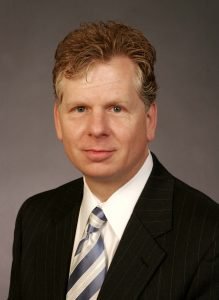 I am honored to have the opportunity to serve as the Private Practice representative to the Board of Directors of the American Academy of Clinical Neuropsychology (AACN).  Through my 23 as a neuropsychologist, I have consistently worked to promote the practice of Clinical Neuropsychology in a variety of areas, and have dedicated a substantial portion of my time and energy to our profession.  I have had the opportunity to work in a variety of medical, rehabilitation, sports, and VA settings, where I maintained full time clinical activities, while also developing and participating in clinical training programs.  In addition, I served in many managerial, directorial, and other administrative/leadership roles.  This diversification of roles and responsibilities provided unique opportunities to better understand the complex business, administrative, and political realms of our discipline and the settings where we work.  Most recently, I have transitioned to an independent private practice, where I have developed a very diverse clinical and medico-legal practice, while continuing my professional development and advocacy.
Throughout my career, I have maintained active roles in multiple professional organizations, including AACN, NAN, Divisions 22 and 40 of APA, Sports Neuropsychology Society, ACRM, and others, where I have held numerous elected and volunteer leadership positions.  Regarding AACN, I have been on the AACN Foundation Board of Directors since 2009, where I served as the initial chair of the Outcomes Measurement Grant Committee (2009-2011) and as President (2011-2014).  I have also been an active member of the AACN Student Advocacy Committee since 2010.  My diverse background and specific interest in the business aspects of clinical practice have been demonstrated through multiple publications, as well as presentations at the annual meetings of AACN, NAN, Rehabilitation Psychology, APA, Sports Neuropsychology, and other organizations.
I am excited about the opportunity to serve in a more formal role on the Board of Directors of AACN, representing private practice. This opportunity is a great next step to further my advocacy efforts for the practice of clinical neuropsychology and the promotion of our organization.  I look forward to the opportunity to serve and to use my unique background, skills, and abilities to help our organization and profession in any way that is needed.
Chris Contardo, Ph.D.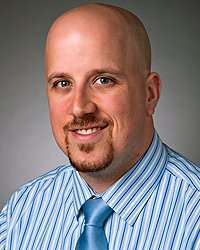 For the last six years, I have been operating, and practicing in, a multispecialty private practice in southwest Michigan.  Coming from a background of hospital and VA based practice, the rigors and demands of private practice have been difficult, yet rewarding.  I have maintained relationships with local hospitals, universities, and organizations through inpatient consultations, practicum students, post-doctoral fellows, and committee work with local PHOs and hospitals.  This work has led to a great appreciation for the demands of private practice and the nuanced interface of private practice neuropsychology, hospital systems, physicians, and insurance carriers.   The AACN Board position would provide a welcomed opportunity to advocate for neuropsychologists in private practice – colleagues who are forced to balance business demands and clinical relationships within real world conditions (outside threats to scope of practice, insurance regulations, reduced reimbursement schedules, community relationships). Thriving in private practice requires our expertise to be made known, intentionally and with impact, through social media and other outlets. My hope is that this position could be used to, amongst other things, increase visibility and highlight the expertise of neuropsychologists on a wide variety of topics. As a field we require a strong voice to compete and maintain relevance in an increasingly crowded healthcare landscape.
Ted Peck, Ph.D.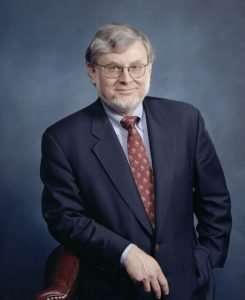 I am honored to be nominated on the "Private Practice" slate as part of the 2018 AACN BOD election.  This is a critical transformative period in Clinical Neuropsychology practice and I want to bring my interest, energy and extensive knowledge of the many aspects of private practice to the BOD.  I want to represent the interests of the private practice role in our specialty.  I say that "if you are not seated at the dining table, then you are on the menu!" I believe that the role of private practice, both insurance and cash based, remains a needed alternative to the hospital and university roles for our specialty.  Priorities in private practice include expected topics such as:  ethics and business issues involving patient and insurance relationships, overhead vs reimbursement and CPT code issues.  I believe that another major priority is how our profession can best address the eminent changing of the guard from the current graying generation of Baby Boomer aged Neuropsychologists to the now arrived generation(s) of the Gen X and Millennial Neuropsychologists (and who may hold different views & priorities regarding the intermingling of their personal and professional lives).  Our "next generation" of neuropsychologists will bring their own personal/professional needs and interests to the next "Brave New World" of private practice, and our field has to be ready to accommodate their demands.
By way of background, I received MS and PhD degrees from Tufts University; completed a clinical internship at Boston Children's Hospital; a neuroscience research postdoctoral fellowship at McLean Hospital, a postdoctoral Fellowship in the Departments of Psychiatry & Neurology at Harvard Medical School.  I am a past member of the AACN BOD.   Currently, I serve as the co-chair for the Annual AACN Distinguished Neuropsychologist Selection Award.  I am a member of the Technology Committee.  My private practice is Neuropsychological Services of Virginia.  I divide my time among clinical and forensic related services and am involved in graduate & post doctoral student training and supervision through Virginia Commonwealth University.   I am the author/coauthor of numerous articles, book chapters and presentations, many dealing directly with business and ethics in private practice.
South Slate
Tannahill Glen, Psy.D.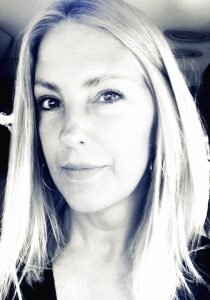 I sincerely appreciate the nomination for the Southern Slate position on the Board of Directors of the American Academy of Clinical Neuropsychology.  My career in clinical neuropsychology, research and teaching in the Southern United States, including 15 years as an AACN board-certified Clinical Neuropsychologist, positions me to be a strong advocate for Southern practitioners.  I was born and raised in the South, and have lived and worked in three Southern states, Georgia, Alabama and Florida, so I understand and respect the region's great promise, beauty and uniqueness.  In addition, having had academic and professional experience in Canada and the United Kingdom, I combine my understanding and love of the South with an appreciation of different perspectives and experiences.  I would rely on this experience to promote our profession and the AACN organization.
As a member of AACN, I support the organization's Disruptive Technology and Relevance 2050 initiatives, and as a Board member, I would advocate furthering the drive to maximize our profession's utility, sustainability, and profitability far into the future.  For the past 5 years, my work has been driven by a determination to bring clinical practice and reimbursement into the 21stcentury.
I am not satisfied with maintaining the status quo; I believe our profession can not only survive the current challenges to clinical practice, but forge new ground by developing new and better ways to deliver and access care.  I believe this revolution requires flexibility and a sense of urgency.  My work over the past decade demonstrates my commitment to progress.  Just as the beautiful South is an intoxicating blend of traditional and modern, I believe our distinguished field should combine the traditional elegance of rigorous research and practice with the exciting and vivid new technologies available to us as clinicians.  I appreciate your dedication to our chosen field, and your time in consideration of this vote.
Bonnie Sachs, Ph.D.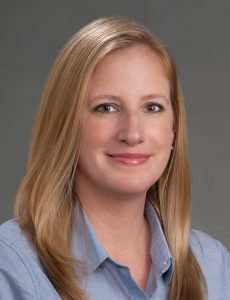 Having completed all of my training in the South, and having lived and practiced exclusively in the South, I think I would be an ideal candidate for the AACN's new "Southern" slate. I earned my bachelor's degree at Virginia Tech, masters and doctoral degrees from the University of Florida, and completed my internship at Emory University and my fellowship at the Mayo Clinic – Florida. I obtained board certification with ABPP/ABCN in 2017. I am currently an Associate Professor in the Departments of Neurology, Geriatrics, and Social Sciences & Health Policy at Wake Forest University School of Medicine in Winston Salem, NC. I split my time between clinical practice in our Neuropsychology clinic and research in our Alzheimer's Disease Research Center (ADRC), where my focus is, in part, on examining modifiable lifestyle factors that may be linked to the development of MCI and dementia. This includes issues that are germane to our Southern population, including obesity and vascular disease.
There are a myriad of issues that are unique to neuropsychologists practicing in the South including the evaluation of culturally and ethnically diverse (and in many cases, underserved) populations, and older adult minority populations who were subject to educational inequality in childhood. As a member of AACN's Board of Directors, I will bring my unique perspective and experience with these issues to the organization. I think my extensive experience practicing in the South, plus my interest in the role that cultural and regional factors play in neuropsychological assessment, make me uniquely qualified to fulfill this role for AACN.
Jill Zukerman Stuart, Ph.D.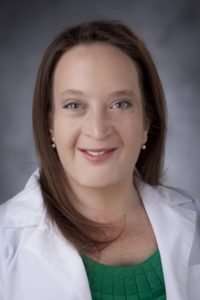 I am thrilled and honored to be slated to run for the AACN BOD, representing the South. I grew up in North Carolina, but I have had the good fortune of living in many parts of the country throughout my education and training (UNC-Chapel Hill, Loyola University-Chicago, University of California-Los Angeles, and Rush University Medical Center) before returning to my home state to launch my career. I initially started working as neuropsychologist in a community psychiatry clinic, but returned to an academic medical setting when I joined the faculty at Duke University Medical Center a few years ago. After completing board certification, I decided to become more active in helping others do the same. For the past 2 ½ years, I have mentored several southern colleagues through the process and I continue to serve as a practice sample reviewer. I remain committed to providing a high level of clinical service in North Carolina and helping my Southern colleagues achieve the same goal. For me, this is the best way to express my appreciation for the quality of the education and training I have received. As I move out of the early stage of my career, I feel inspired to level-up my commitment to AACN. The challenges of being an early career neuropsychologist are not far removed, but my experience working in tertiary care settings (especially now in the South) has heightened my awareness of the need to adjust to the changes in healthcare, as well as changing demographics of our clinical population. I know many of my Southern colleagues appreciate that patients often drive a good distance for their clinical care and share my passion for ensuring a high quality assessment for the retired farmer or the retired professor alike. If I am selected to serve on the board, I would bring my passion for clinical excellence and my commitment to ensuring access to those high quality services across the South for our patients. I look forward to working with our colleagues in AACN to better serve the patients and the neuropsychologists working in our Southern states, as well as our academy as a whole.
You must be an Active or Senior Member of AACN and logged in to vote.