Election Ballot for AACN Board of Directors (2023)
Drs. Russell Bauer, Franklin Brown, and Tricia Williams will complete their elected terms on the Board of Directors in February 2023. AACN would like to sincerely thank each of the departing board members for their service to the Board and to the field of Clinical Neuropsychology. 
We have several highly qualified, capable candidates to fill those openings left by the departing board members. The candidate statements for Drs. Galioto, Powell, and Stinson (Early Career Slate), DeRight, James, and Silva (Advocacy – Forensic Slate), and Duvall, Holland, and MacAllister (Pediatric Slate) appear below in alphabetical order by slate and surname. 
To be eligible to vote in the AACN election, you must be logged in as a current Active or Senior Member of AACN. The ballot appears below the candidates' statements. Voting closes on Friday, November 4, 2022 at 5:00 PM Pacific Time.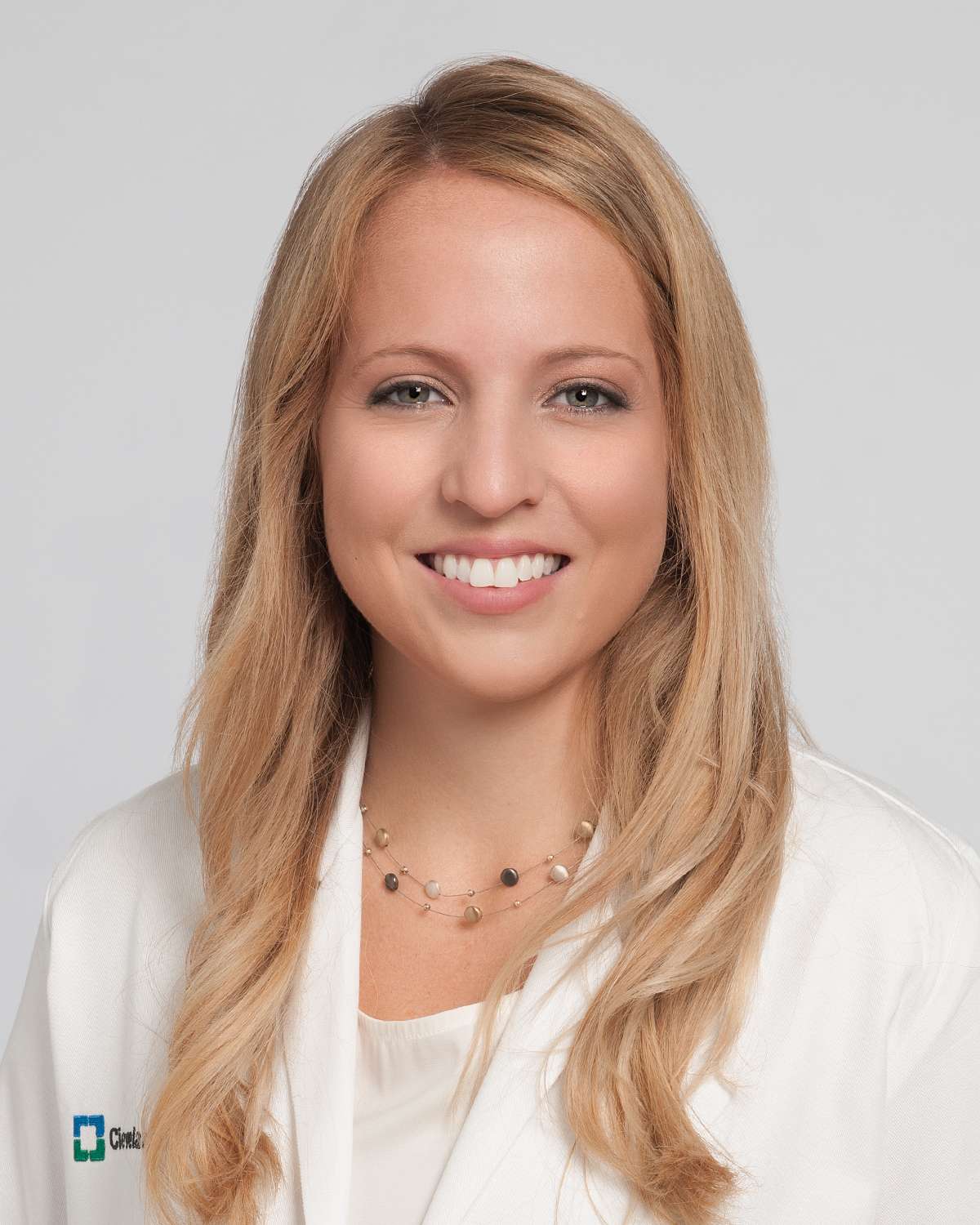 Rachel Galioto, PhD, ABPP
galiotr@ccf.org
It is a great honor to be considered for the AACN Board of Directors Early Career slate. I received my PhD in Clinical Psychology from Kent State University in 2015 under the mentorship of Dr. Gunstad. I completed both my pre-doctoral internship and post-doctoral fellowship at the Brown University Clinical Psychology Training Consortium with a focus on adult neuropsychology and obtained board certification through AACN in 2018. I have worked as a staff neuropsychologist at the Cleveland Clinic since 2017, where I am appointed in both general Neurology and at the Mellen Center for Multiple Sclerosis. I am also an Assistant Professor of Neurology at the Cleveland Clinic Lerner College of Medicine and an Adjunct Professor in the Department of Psychological Sciences at Kent State University. I am passionate about contributing to training in research and clinical practice at all levels and have worked with numerous students in multiple disciplines (psychology, medicine, quantitative health sciences) from the undergraduate to fellowship level. I am also passionate about research, with my interests focusing on measurement issues and utility of neuropsychological evaluations in patients with inflammatory and demyelinating conditions, including multiple sclerosis and autoimmune encephalitis.
My recent transition from trainee to staff member has taught me several very important lessons regarding early career issues, including professional identity development, establishment of a research and clinical practice, collaboration, and preparation for the mid-career transition. If elected, I would work diligently to represent the interests of early career neuropsychologists on the Board and the Academy in general.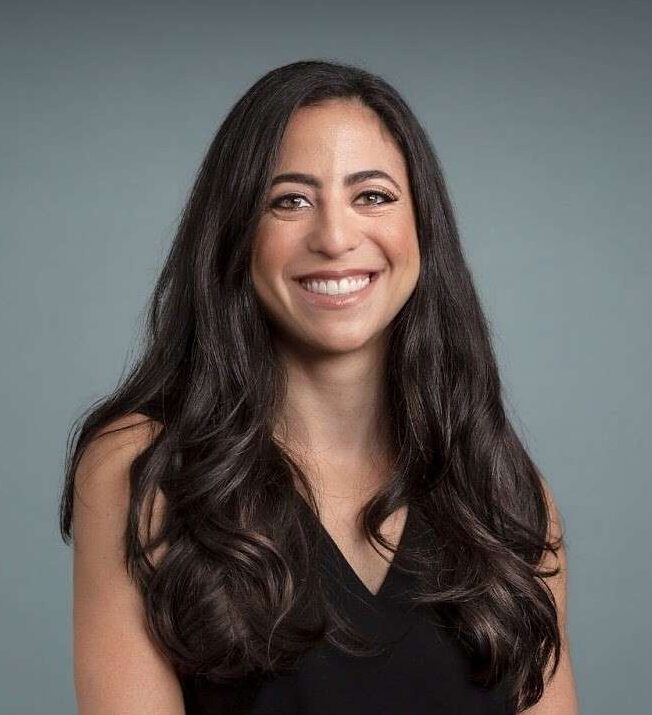 Sarah Powell, PhD, ABPP
drsarahpowell@gmail.com
I am honored to be nominated for the Early Career slate on the AACN Board of Directors. I lead neuropsychological services at the Stephen D Hassenfeld Children's Center for Cancer and Blood Disorders at NYU Hassenfeld Children's Hospital and oversee research endeavors and post-doctoral fellows in our Pediatric Diabetes Center. I hold an appointment of Assistant Professor in the Department of Child and Adolescent Psychiatry.
I was hired to develop a neuropsychology service that addressed the needs of our growing mid-size clinic. In the last three years, I established an interdisciplinary model of care integrating neuropsychology into the larger clinic. My work has centered around advocating for appropriate billing practices, significantly reducing wait times for neuropsychological evaluations, and improving efficiency and communication between medical, psychosocial, and administrative teams. I supervise 2-3 externs each year and with increased revenue from improved billing practices, I am expanding the team in the coming years. With additional capacity, I plan to build out multi-tier services including consultation, neurocognitive screening, and serial evaluations.
Since internship, I have been an active member in our local organization, the New York State Association of Neuropsychology serving on the Pediatric Interest Professional Affairs Committee. I also began assisting the pediatric interest group of AACN in developing disorder-specific guidelines and factsheets for the website. I am particularly interested in helping and empowering late-stage trainees or early career neuropsychologists to become integrated and valued members of medical and professional teams and feel welcome in the academy. As someone who works with an extremely diverse NYC population, I am also committed to supporting the creation of resources to ensure our competence in working with all patients.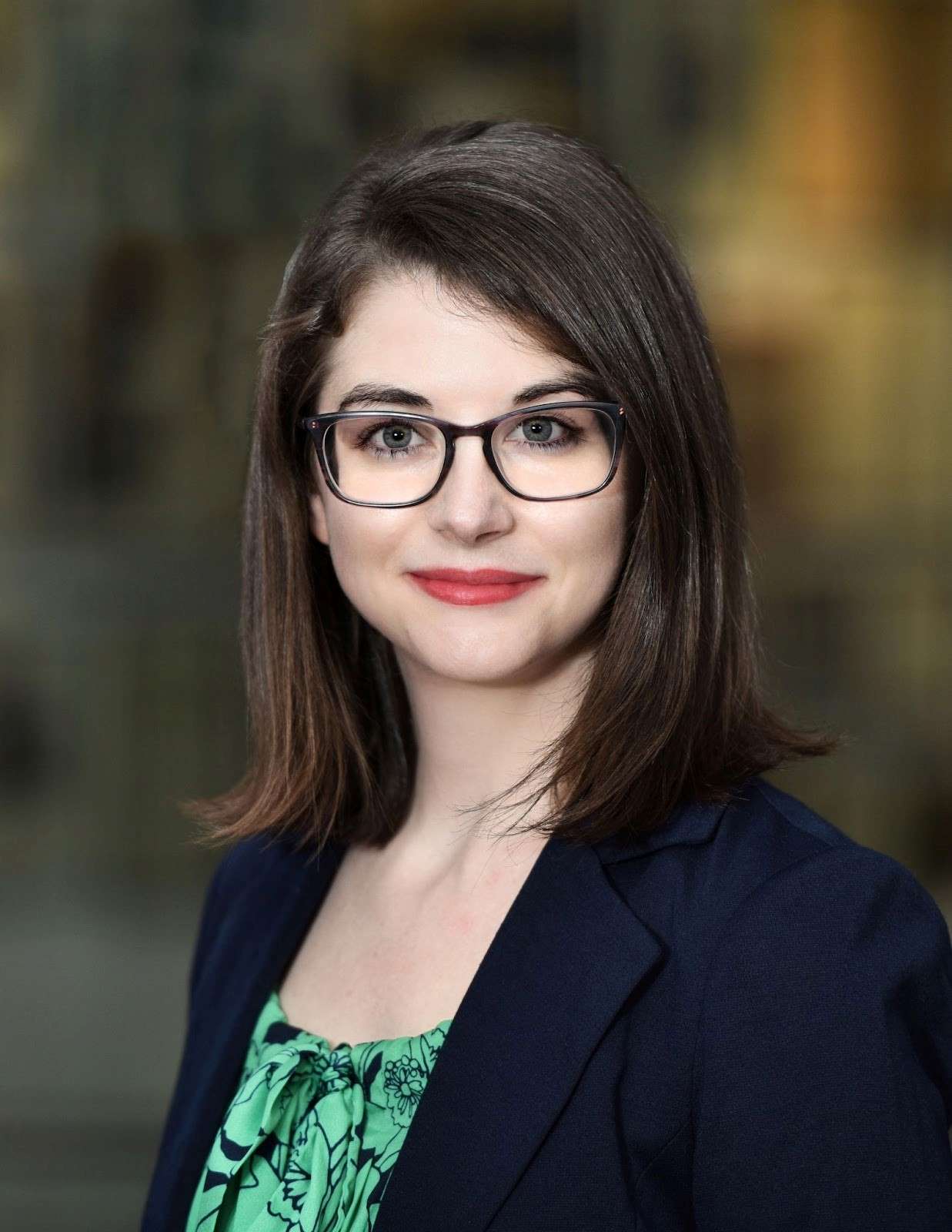 Jennifer M. Stinson, PhD, ABPP
jmstinso@bcm.edu
I completed my PhD at the University of Houston and my predoctoral internship and two-year neuropsychology postdoctoral fellowship at the Michael E. DeBakey VA Medical Center. I currently serve as an Assistant Professor at Baylor College of Medicine in the Department of Neurology, where I am also the Assistant Training Director for our APPCN-accredited postdoctoral fellowship and the Assistant Director of the ECCOS Clinic, designed to provide culturally informed care to patients speaking languages other than English or Spanish. Through my clinical role at BCM, I have the privilege of working on interdisciplinary teams within our Alzheimer's Disease and Memory Disorders Center, our Level IV Comprehensive Epilepsy Center, and on the Baylor St. Luke's Intraoperative Mapping Team. These experiences have taught me the value of collaboration and innovation, especially when providing clinical services and supervision in the era of COVID.
I believe strongly that service to our profession and to the patients that we treat makes us better clinicians and researchers. Locally, I have served in various leadership roles both within the neuropsychological community and out. I have served on the Houston Neuropsychological Society's (HNS) Board of Directors since 2017, including serving as President from 2020-2021. It was under my leadership that our programming first transitioned to an exclusively online forum, including our annual Fall Symposium and local trainee poster competition. I have served as a BCM Faculty Senator representing the Department of Neurology since 2019, which has led to participation in the Senate's subcommittees in Education and Curriculum and Administrative Operations. I also serve on the Health Professionals Advisory Committee of the Amazing Place, a Houston-based day center providing care for those with dementia and their loved ones/caregivers. More recently, I was elected to the Houston Health Professional Advisory Board of the Texas Epilepsy Foundation. Nationally, I serve on the board of the Southwest VA Epilepsy Center of Excellence Advisory Subcommittee.
I am honored to be considered for the AACN Board of Directors Early Career Slate. Since becoming board certified, I have worked as a practice sample reviewer and recently had the exciting opportunity to work with the 2022 AACN Conference Planning Committee in the role of recruiting sponsors for our first hybrid meeting. These experiences have shown me the impressive skills and dedication of those who work on behalf of AACN. If elected, I hope to use my diverse experiences to represent the views of early career professionals in a fast changing landscape.
Advocacy - Forensic Slate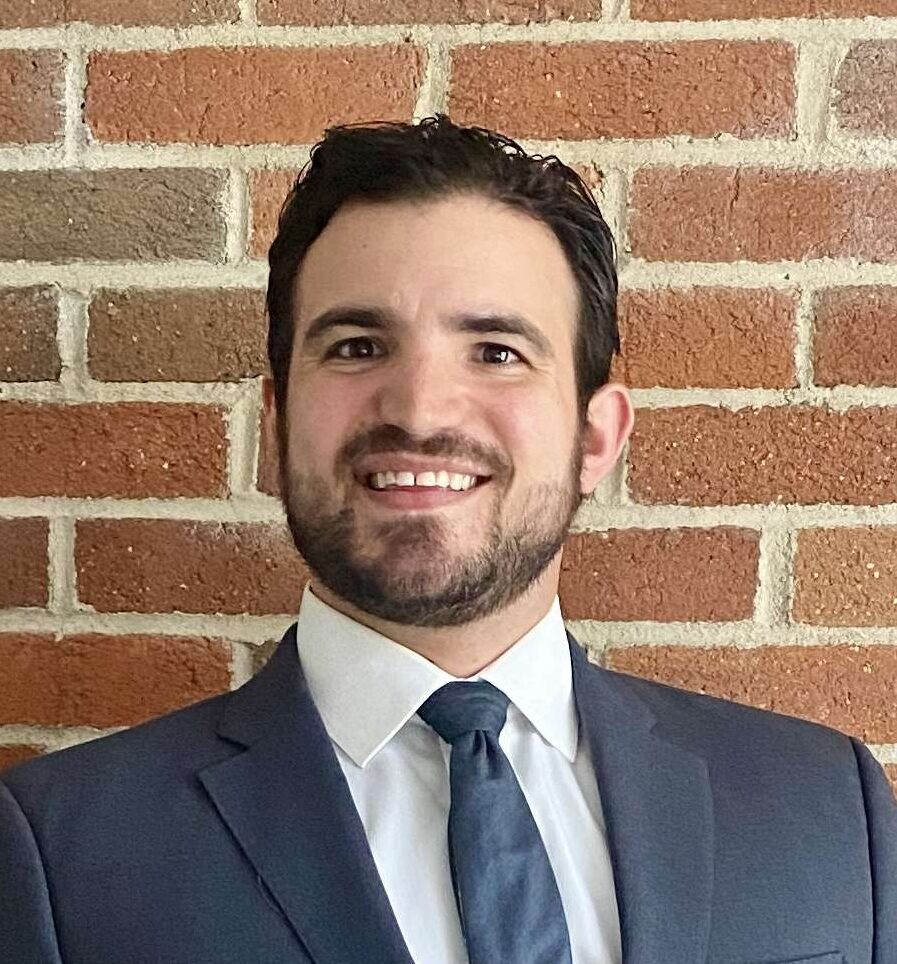 Jonathan DeRight, PhD, ABPP
jderightphd@gmail.com
I am honored to be considered for the Advocacy-Forensic Slate opening on the AACN Board of Directors. In addition to my clinical neuropsychology practice, I routinely perform forensic evaluations on individuals with potential neurocognitive disorders in multiple contexts. These include criminal matters (e.g., competency to stand trial, sanity at the time of the offense), civil matters (e.g., personal injury, testamentary capacity), independent medical evaluations, fitness for duty evaluations, and preemployment evaluations. At the AACN conference in 2016, I co- presented a CE workshop on a novel strategy for understanding and interpreting the concept of "effort," and I continue to work on research studies that relate to clinical and forensic arenas. I earned my bachelor's degree in neuroscience from the University of Rochester and my master's and PhD degrees in clinical psychology from Syracuse University. I completed my two-year postdoctoral fellowship at the Johns Hopkins University School of Medicine, and I have worked in private practice since then. I was an AACN community member prior to obtaining board certification in clinical neuropsychology in 2019, and I am in the process of becoming one of the few neuropsychologists with dual board certification from ABCN and ABFP. I currently serve on the Legislative Action and Advocacy Committee for the National Academy of Neuropsychology and am a member of the Forensic Evaluation Oversight Panel for the Commonwealth of Virginia.
I believe that the combination of my experiences makes me an ideal candidate to participate in national advocacy efforts and improve the practice climate for neuropsychologists involved in forensic work and in general. My daily experiences offer me the opportunity to advocate for the utility and validity of neuropsychological evaluations, to review the work of others, and to learn about and experience procedural hurdles along the way. I look forward to the opportunity to serve the Academy in this position, and it is my goal to uphold the tremendous work that has been done so far and to further advocate for our field as it relates to forensic practice.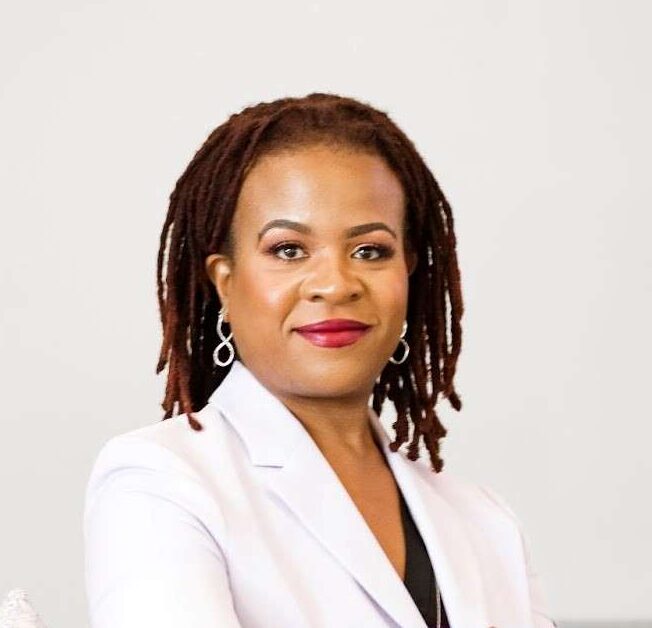 Joette James, PhD, ABPP
joettedj@aol.com
I am honored to have been approved as a candidate for the AACN Board of Directors Forensic Slate.
I have been board-certified in clinical neuropsychology from the American Board of Professional Psychology (ABPP) since 2013. I completed a doctoral degree in clinical psychology at Northwestern University in Chicago, Illinois, an internship at Harvard Medical School/Boston Children's Hospital in Boston, Massachusetts, and a two-year postdoctoral fellowship in pediatric neuropsychology at Children's National Medical Center (CNMC) in Washington, DC. After completing my postdoctoral fellowship, I was employed at CNMC as a staff neuropsychologist for seven years, where I participated in the training of graduate students, interns, and postdoctoral residents. During that time I also served as the chief neuropsychologist at HSC Pediatric Center, a sub-acute rehabilitation facility in Washington, DC affiliated with CNMC. I held an appointment as an Assistant Professor in the Departments of Pediatrics and Psychiatry and Behavioral Sciences at George Washington University. Since 2017, I have served as a Commissioner on the DC Board of Psychology.
I maintain an active clinical and forensic consultation and evaluation practice, hold a psychology license in three states and am a member of PSYPACT. I began conducting forensic neuropsychological evaluations in 2008, when I testified in my first federal Atkins case. Since that time, I have worked on dozens of Atkins cases in more than 20 states around the country as an evaluating expert for Intellectual Disability and have testified in state and federal death penalty cases in Virginia, New York, Hawaii, Georgia, Florida, Kentucky, Texas, and Pennsylvania. In addition, I have provided expertise in a consultative and evaluative role for defense teams and triers of fact regarding developmental disorders more generally, as mitigation in criminal cases (e.g., in cases involving Autistic individuals and child pornography charges). I have worked on one Roper v. Simmons extension case in California, as well as several juvenile life without parole (Miller v. Alabama) cases, as both a testifying expert and a material expert. I have also applied knowledge of the cognitive neuroscience of the adolescent brain to more general mitigation forensic work with adolescents and in cases that involve specific legal issues such as competency to stand trial and juvenile waiver/transfer. I am a member of the American Psychological Association (APA) Presidential Task Force created earlier this year to develop policy on late adolescence and the death penalty. Additionally, I have lectured extensively on issues such as adolescent brain development, neuropsychology, developmental disabilities, and the provision of culturally competent neuropsychological evaluations within the forensic context. While most of my forensic work is criminal in nature, I have also conducted neuropsychological evaluations in civil cases related to guardianship, medical malpractice, and personal injury.
If given the opportunity to serve on the Forensic Slate, I plan to carry out my duties enthusiastically and to the very best of my ability. I plan to uphold the mission of the AACN in its pledge to advance the field of clinical neuropsychological sciences. I am particularly interested in the further development of forensic neuropsychology as a subspecialty and encouraging graduate students to enter this challenging but rewarding area.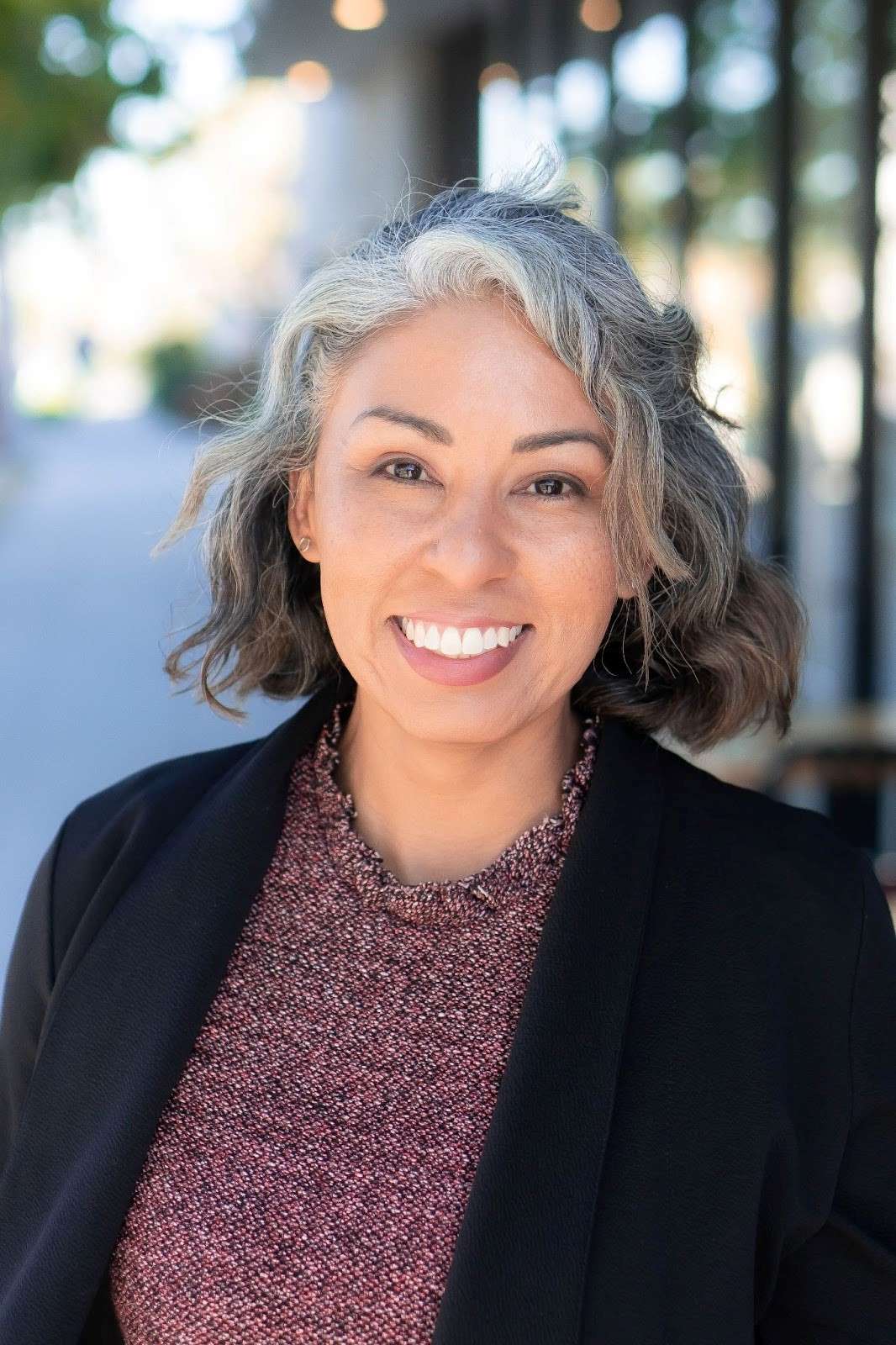 Delia Silva, PsyD, ABPP
dsilva@neuropacific.com
I am honored to be considered for the Forensic Slate position on the AACN Board of Directors. I have been board-certified since 2013 and have remained consistent with my AACN membership.
I have engaged in medical-legal work for the last 11 years, which has primarily consisted of Workers' Compensation evaluations, independent medical evaluations, and fitness-for-duty evaluations. Within the last five years, I have become increasingly involved with personal injury cases. I have become aware of legal tactics attorneys use that pose significant threats to our field, particularly towards test security. In California, it has become routine for the neuropsychologist expert to formulate responses to attorney demands to audio-record entire evaluations and release raw data directly to them. If elected to the Forensic Slate position, these test security threats would be my top priority to address.
I am currently serving as Chair of California Psychological Association's neuropsychology division (Division VIII) and have been involved in legislative advocacy at the state level. I raised the concern about the need for a law regarding the use of psychometrists in CA back in 2017, and am proud to see that SB1428, which seeks to formally define the term and requirements for Psychological Testing Technicians in California, is on its way towards becoming a law. Previous board positions I have held included: Secretary and Member-at-Large with the Hispanic Neuropsychological Society; Secretary and Treasurer for CPA Division VIII.
My career as a neuropsychologist has been in delivering clinical services, and I have worked in a variety of hospital and outpatient settings prior to starting a private practice. My private practice in San Diego, CA (https://www.neuropacific.com) currently consists of ten clinical staff members and three administrative staff. As a group practice owner and clinical neuropsychologist, I have firsthand experience of the real-world barriers affecting delivery of neuropsychological services to patients, namely insurance reimbursement. It was actually the unpredictable reimbursement from insurance companies that led me to get into forensic work, which I suspect is a common story for other neuropsychologists in private practice. However, not accepting insurance creates an inequity in the patient populations we serve. Addressing insurance reimbursement issues for neuropsychologists is something that needs to be tackled at the national level.
If elected to the AACN Board of Directors, I would strive to represent the interests of neuropsychologists in both clinical and forensic practice.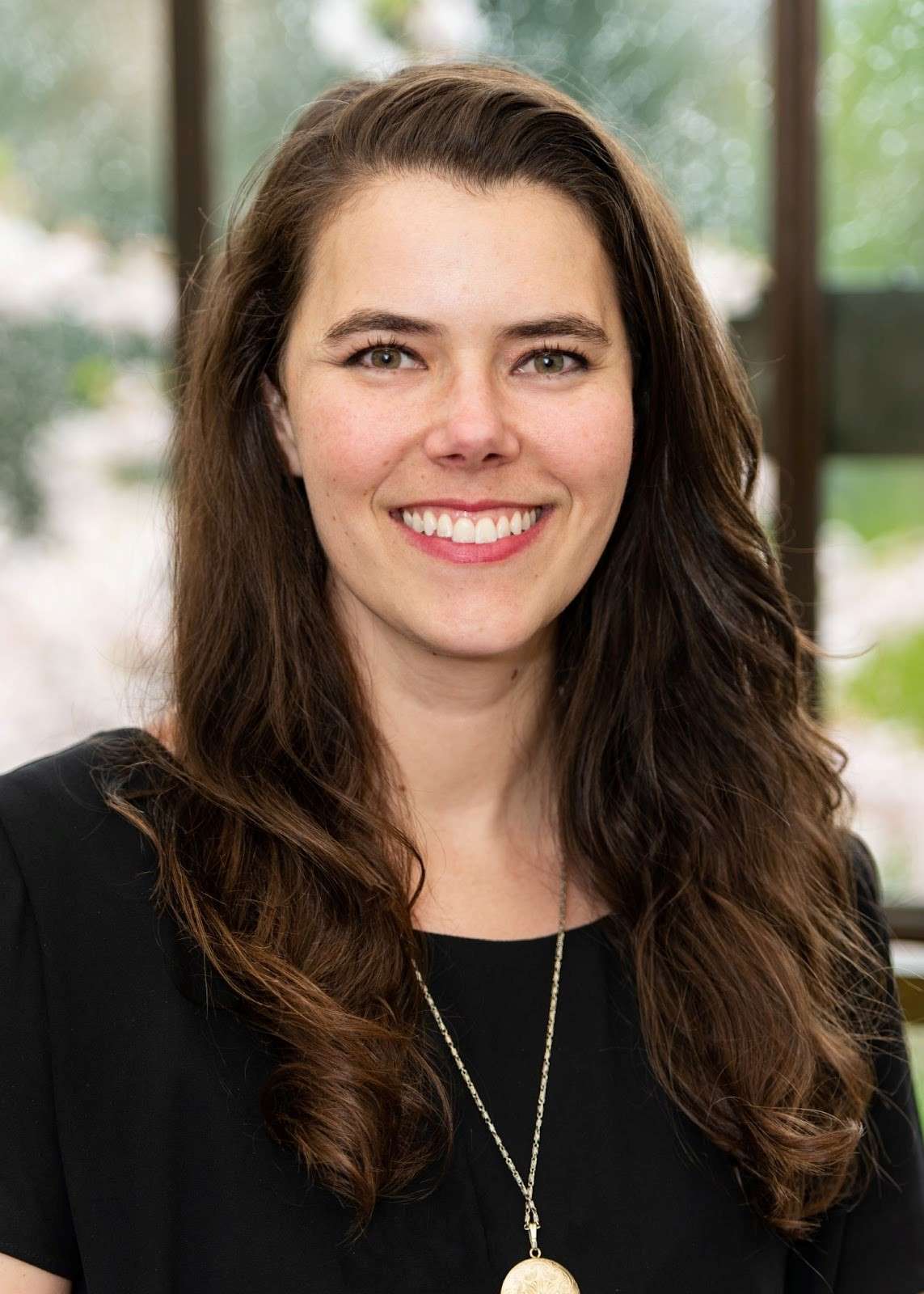 Susanne W. Duvall, PhD, ABPP
duvall@ohsu.edu
I am honored to be nominated to serve on the Pediatrics slate of the AACN Board of Directors. I hope my past leadership experiences, commitment to diversity, experience in education and training at all levels of neuropsychology as well as my blend of science and practice will be useful to the members of AACN. I have been a faculty member at Oregon Health & Science University (OHSU) since 2014 and am an Associate Professor in the departments of Pediatrics and Psychiatry. My ABPP-CN certification was attained in 2021. I completed my doctoral work at the University of New Mexico, internship at the University of Minnesota Medical School and my fellowship at OHSU. The majority of my clinical and research work focuses on supporting families and children with disabilities, complex psychological conditions and special healthcare needs, with a focus on autism spectrum disorder, premature birth and pediatric brain tumor populations.
I am proud to be heavily involved in training at all levels for future psychologists specializing in neuropsychology including an APA-accredited internship program, post-doctoral training, graduate student and practicum training. I am serving as the inaugural Associate Director for the new Clinical Psychology PhD Program at OHSU which I was instrumental in establishing. Additionally, I am passionate about perpetually improving my own cultural considerations in patient care and I have taken on leadership roles to promote rich integration of individual differences and diversity issues. My involvement includes being a Co-Director of the Justice Equity Diversity and Inclusion workgroup in our Pediatric Psychology Division and by serving on the Diversity Subcommittee of the Society for Clinical Neuropsychology (SCN) Public Interest Advisory Committee (PIAC). Keeping diversity issues central is imperative in effectively serving all of the unique individuals we intersect with, training future neuropsychologists and enhancing diversity within the training pipeline. If selected I would feel privileged to promote the needs of our field and the organization.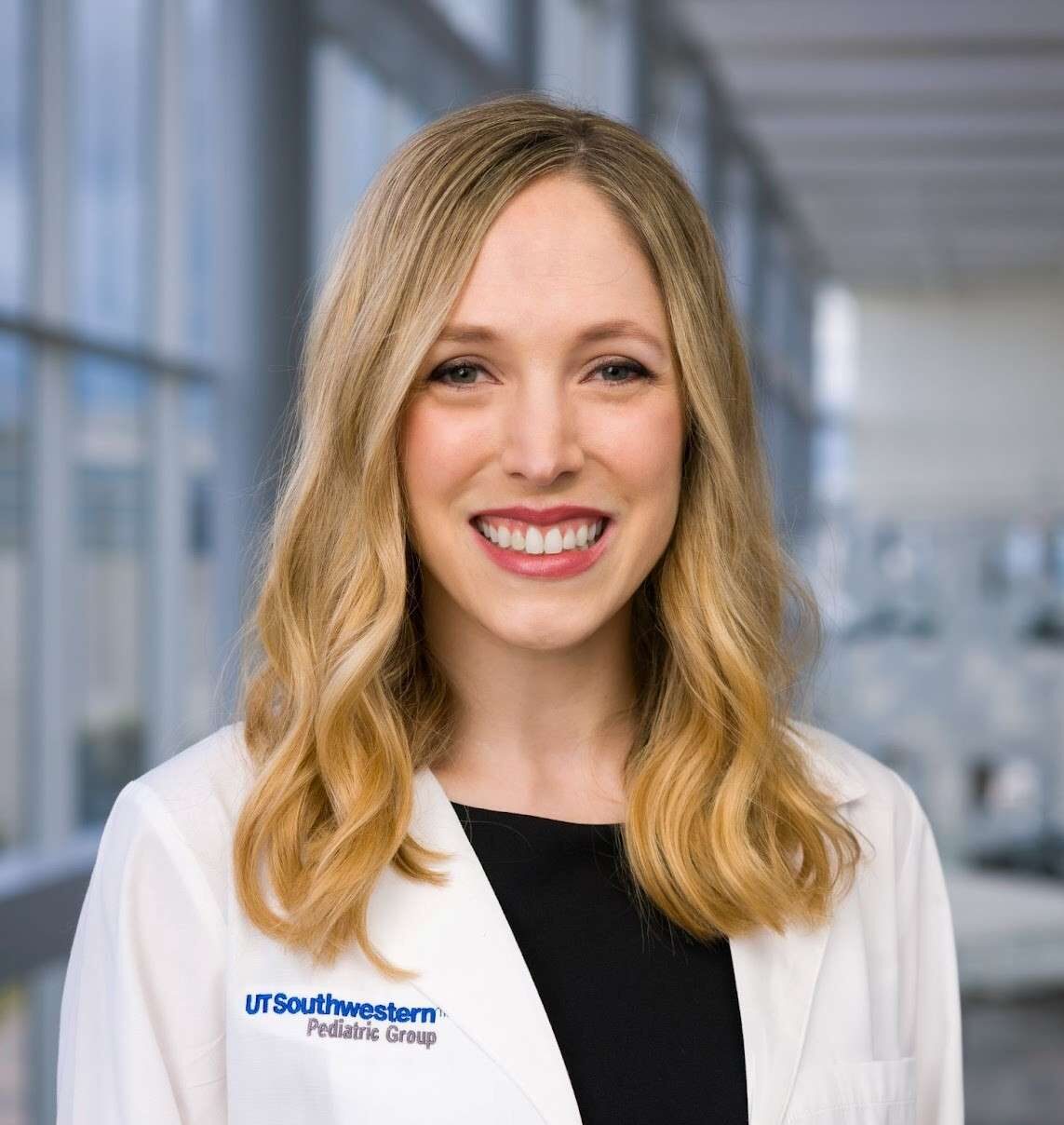 Alice Ann Holland, PhD, ABPP
alice.holland@childrens.com
I am honored to be considered for the Pediatric slate position on the AACN Board. I am a pediatric neuropsychologist at Children's Medical Center Dallas (CMCD) and an Associate Professor of Psychiatry at the University of Texas Southwestern Medical Center. I also serve as Research Director of the CMCD Neuropsychology Service. Being involved in both clinical work and academia, as an AACN Board member, I will keep a balanced and broad perspective regarding the diverse practice areas of AACN members.
Per the bylaws, the mission of AACN is to advance the profession of Clinical Neuropsychology through its advocacy of outstanding educational and public policy initiatives. I have been heavily involved in such advocacy work for many years now in various leadership roles at both a state and national level. At the state level, I served as President of the Texas Psychological Association in 2019 and was the APA Public Education Coordinator for the state of Texas from 2015-2018. I played a key role in leading the Texas State Board of Examiners of Psychologists to adopt guidelines for competency in neuropsychology, thereby making Texas the second state ever to establish clear competency standards for clinical practice in neuropsychology. At the national level, I have lobbied in D.C. on behalf of psychology and neuropsychology every year for almost a decade and have served on the boards of various national organizations supporting both neuropsychology and psychology, including the Federation of Associations in Brain and Behavioral Sciences (FABBS), the National Academy of Neuropsychology (NAN), and the Inter-Organizational Practice Committee (IOPC).
I was honored to be selected as one of the two AACN delegates to the Minnesota Conference this fall. I also was honored to be the inaugural co-recipient of the AACN Jerry Sweet Leadership Award earlier this year, in recognition of my advocacy work on behalf of our field. I look forward to continuing in these endeavors as an AACN Board member. While pursuing the broad initiatives of AACN, it is important to me that I represent each and every AACN member who wants an idea or concern brought to the attention of the Board, and to do so effectively means being accessible to you. If you have any questions, please don't hesitate to contact me at Alice.Holland@childrens.com.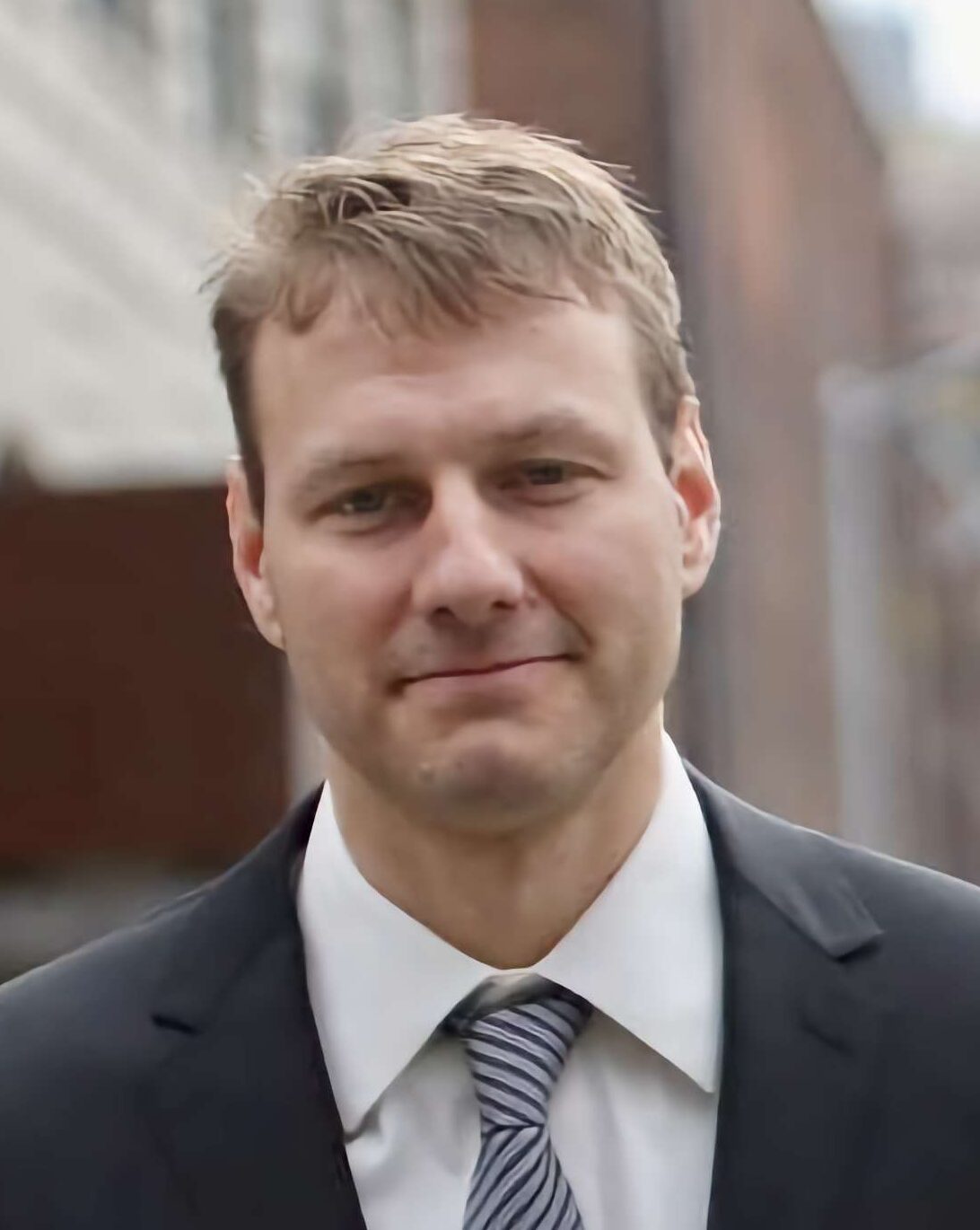 William S. MacAllister, PhD, ABPP
william.macallister@gmail.com
I am incredibly humbled to be nominated to run for a position on the AACN Board of Directors on the pediatric slate. I graduated from Palo Alto University in 2001 before completing an APPCN postdoc at Stony Brook University. I was board certified in 2006, and awarded Pediatrics Subspecialization in 2014, its inaugural year.
While technically lifespan trained, I have become increasingly more focused on pediatrics at every step along the way. I served as the director of pediatrics training at the NYU Epilepsy Center for over a decade, before moving to the "Great White North" five years ago where I now work exclusively with children as Training Director of our APPCN Postdoc at Alberta Children's Hospital; while now a permanent resident of Canada, I maintain licensure in both New York and Alberta. I also serve as the Editor-in-Chief of the journal "Child Neuropsychology," the official pediatrics journal of the AACN.
Those who know me are aware that I am a tireless advocate of board certification (read as: "relentless nagger" if you happen to be a former trainee). I was previously on the Board of Directors of ABCN, and served as a work sample reviewer for many years. I am now in my 10th year as an oral examiner. I will also be a delegate Minnesota 2022 – Update Conference on Education and Training in Clinical this September.
I continue to work tirelessly to prepare trainees at all levels for board certification and I have now brought my "relentless nagging" to Canada (or as I prefer, "unyielding encouragement"). My hope is that the Academy will continue to flourish and grow a stronger Canadian membership. If elected, it would be a great honor to serve on the AACN Board of Directors and I pledge to work diligently to serve the Academy and its mission.