Election Ballot for ABCN Board of Directors (2023)
Drs. Cassidy and Harder will complete their elected terms as members of the ABCN Board of Directors in February 2023. ABCN would like to sincerely thank each of the departing board members for their service to the Board and to the field of Clinical Neuropsychology. Present board members and officers, as well as bylaws, are listed on the ABCN website.
Three new ABCN Board Members will be elected in the current cycle. The bios and candidate statements for Drs. Abrams-Silva, Glass, Koop, Mizuki, Taneja, and Yutsis appear below in alphabetical order by last name.  As you will see, all candidates are well qualified, and we appreciate their willingness to run for election. 
To be eligible to vote in the ABCN election, you must be current in your annual ABPP dues/attestation for the present calendar year (2022). The election ballot appears at the bottom of the page where you may click to cast your vote. Voting closes on Friday, October 7, 2022 at 5:00 PM Pacific Time.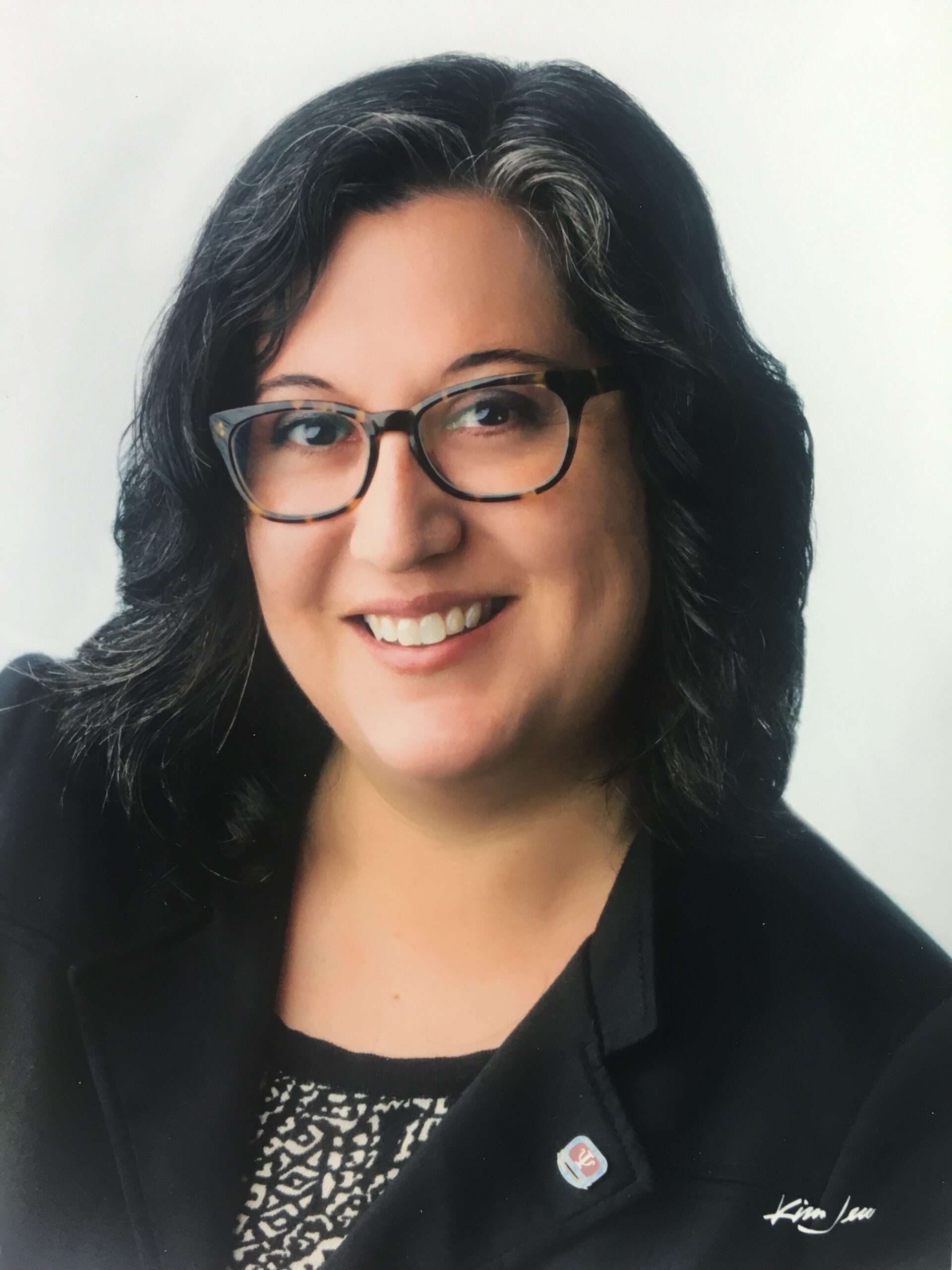 Lynette Abrams-Silva, PhD, ABPP
lynettesilva@gmail.com
I am honored to be nominated to serve on the ABCN Board of Directors, particularly in this post(?)-COVID era, when we continue to encounter new challenges, a shifting landscape of healthcare, and a rapidly-approaching 2050, the year projected to herald a more diverse U.S. population than we have yet experienced.
A native New Mexican with roots in our rural regions, I have been fortunate in my education and training. I completed my undergraduate degree at Stanford University before returning to the University of New Mexico for my graduate education. Following internship at the University of Chicago and fellowship at the University of Illinois at Chicago, I spent three years at Parkland Hospital/UT Southwestern in Dallas before returning once more to my home state. Every step of the way, there have been senior colleagues who invested in me, and who have remained invested in me as I have maneuvered through my early career. My gratitude runs deep, and has led me to prioritize service. This has included serving as Chair of the APA SCN Ethnic Minority Affairs Committee (EMA), Co-Chair of the APA SCN Strategic Planning Committee, work sample reviewer for the Board, and member of the delegate selection subcommittee for the Minnesota Update Conference. My local efforts have included creating a bilingual fellowship mutually beneficial for the fellow and our under-served community. In my position as Director of our graduate training clinic at UNM, I have had the opportunity to use a competency-based approach with our graduate students while working to support our BIPOC undergraduates in the hopes of strengthening the "pipeline."
My strategy to promote both equity, diversity, and inclusion (EDI) and the level of competence befitting our field has been to address training needs using whatever resources available. I am proudest of an endeavor that does not fit neatly into CV format, undertaken in 2017, before Zoom was fashionable. I began offering fact-finding based on BIPOC junior colleagues' reports that they either had no such opportunity at their training sites, or that they felt uncomfortable with the process, often being the only BIPOC in the room. At the same time, many junior colleagues also lamented a lack of diverse clinical cases in geographical locations more racially/ethnically homogenous than my own. For the past five years I have hosted weekly fact-finding for anyone interested, providing a BIPOC-friendly (virtual) environment, presenting a large percentage of Indigenous or Spanish-speaking patients, plentiful within my patient population. While I have had the occasional guest-fact-giver, this has largely been a one-woman show, and I have often joked with those in attendance that I will only cancel if I have sustained a Phineas-Gage-level penetrating head injury.
I am eager to use all I have gained through these experiences to serve the ABCN Board in promoting the highest standards of competence, while also advancing EDI within our field. I can think of no greater contribution a board-certified neuropsychologist from a majority-minority state can make than to assist the Board in navigating through the current challenges of the era, toward 2050 and beyond.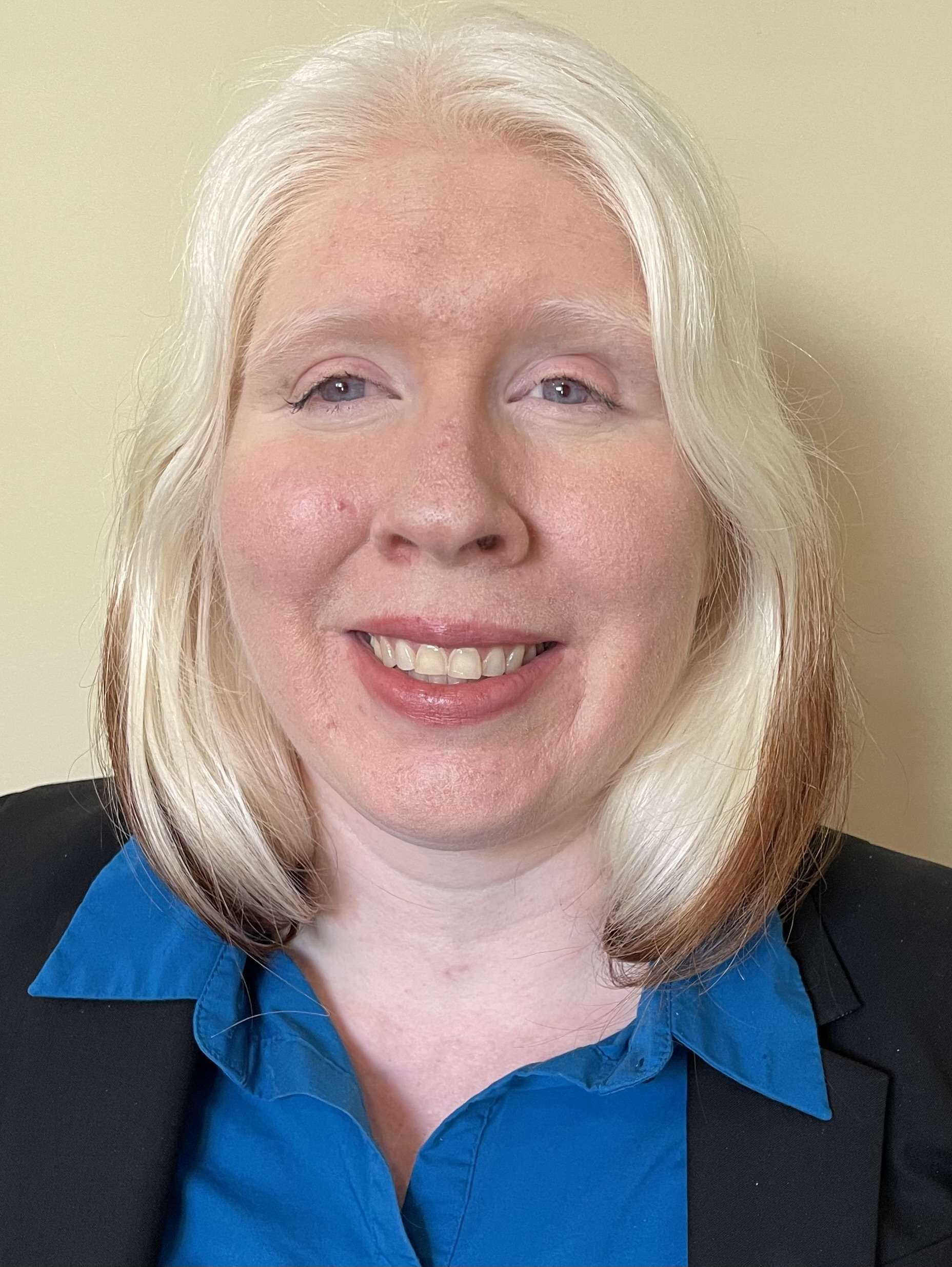 Samantha Glass, PhD, ABPP
samantha.glass@fairview.org
I am honored by this nomination to serve my field on the ABCN Board of Directors. I welcome the opportunity to share my experiences to help future candidates coming from less standard routes to board certification.
People are often surprised to learn that I am Mexican because I also have albinism. Despite my Latin roots, I am extremely pale, and unfamiliar with the experience of being perceived as an ethnic minority. I am, however, very familiar with the experience of looking different and living with a disability. Another feature of albinism is that I am legally blind. I am not completely blind and do not use a cane, but I must hold regular print very close, I do not drive, and I am certainly not able to read instructions from a traditional test manual.
I was studying psychopathy for several years in a research focused Clinical Psychology program at the University of Wisconsin-Madison, when I realized research was not for me. My program offered no classes or research opportunities related to neuropsychology and I discovered the field serendipitously, but knew immediately this clinical path was my future. However, due to my reduced vision, I was advised that the rigors of standardization would make a career in neuropsychology untenable, and it was suggested that I consider alternate careers. I was discouraged, but determined. With creativity, persistence and the support of a number of peers and mentors that I am now proud to call colleagues, I was able to carve out a standard training experience, test administration and all.
I completed a generalist internship at the University of Illinois-Chicago with a neuropsychology focus, followed by fellowship training at the Medical College of Wisconsin. My professional career began at Hennepin County Medical Center in Minneapolis where I gained valuable experience working with a highly diverse and complex patient population. I was then fortunate to have the opportunity to work with veterans at the Minneapolis VA, before I settled into my current position with M Health Fairview. I am 100% clinical with an older adult focus.
Given my own early challenges, training and mentorship have always been very important to me. I have helped train practicum students, interns, and post-docs and also serve as an AACN SAC mentor. I am also very proud that colleagues across the country have reached out to me to provide guidance to trainees with visual impairments. Admittedly, my mentoring efforts have been focused at a more micro level and I have not yet taken the opportunity to give back more broadly. I am very grateful for the nomination to the ABCN Board as it provides the potential for such an opportunity that I acknowledge is long overdue, given the value I place on the boarding process and the unique perspectives I can share. If fortunate enough to serve on the ABCN board, I will draw on my own journey to generate ideas for making the board certification process more accessible to those who may come from more nontraditional backgrounds or have other factors that may have limited or otherwise altered their ease of access to board certification.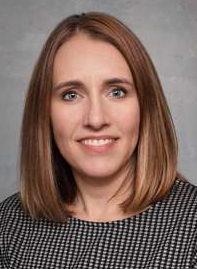 Jennifer Koop, PhD, ABPP
jkoop@mcw.edu
I am so pleased to have been nominated to run for the ABCN Board of Directors. I see this as a great opportunity to serve the discipline in the advancement and maintenance of the board certification standards and process. I completed graduate training at Indiana University/Purdue University Indianapolis (IUPUI), internship at Baylor College of Medicine/Texas Childrens Hospital and postdoctoral fellowship at the Medical College of Wisconsin (MCW). During my tenure at MCW, I had the significant benefit of being trained by individuals who helped to establish initial training guidelines at the Houston Conference and who were actively involved in the board certification process as ABCN board members and board examiners. I fully appreciate the value and vital importance of maintaining a robust board certification for clinical neuropsychology to ensure the ongoing quality of our credentialling and certification process.
I am currently a pediatric neuropsychologist and medical director of neuropsychology at Childrens Wisconsin and a professor in the departments of Neurology and Neurosurgery at the Medical College of Wisconsin. In these roles, I am actively involved in providing clinical care to children with complex neurological and medical disorders from across the state of Wisconsin and northern Illinois. I also provide supervision for our APA-approved postdoctoral fellowship and advanced graduate practicum program. My involvement in teaching and training of our clinical post-doctoral fellows and graduate students over the last 15+ years has allowed me to provide foundational knowledge and to inculcate the value of board certification to future generations of pediatric neuropsychologists.
I attained board certification in Clinical Neuropsychology in 2010 and subspecialty certification in Pediatric Neuropsychology in 2015. I have been actively involved in the board certification process as a practice sample reviewer for the parent board since 2013 and for the pediatric subspecialty since 2021. In 2022, I was honored (and shocked) to be asked to take over Dr. Ida Sue Baron's role as chair of the ABCN Committee on Subspecialization in Pediatric Neuropsychology. I have not been in this role long; however, even my short tenure has allowed me to better appreciate the tireless work and efforts by others over the years to establish the robust certification processes within the discipline of neuropsychology. I have also quickly gained appreciation for the work that is still needed to maintain this process and to increase rates of certification, particularly with individuals from diverse backgrounds who have traditionally been underrepresented in the field.
I am truly honored to be considered for a position on the ABCN board. I previously served as Chair of the Membership committee and as a Member at Large for the Society of Clinical Neuropsychology (SCN/Division 40) to support, promote and advocate for the profession of Neuropsychology broadly. These roles allowed me to develop understanding of the various competing factors that impact the practice. As a nominee for the ABCN Board of Directors, I look forward to having the privilege of working with colleagues to support, maintain and promote board certification in clinical neuropsychology to foster provision of competent clinical care by an increasingly diverse group of professionals in a culturally-competent manner that respects the ever-changing demographics of our communities.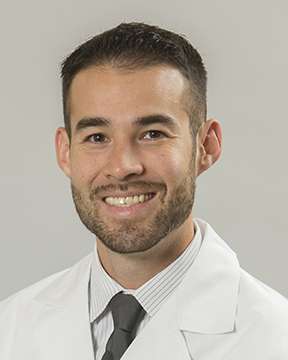 Brian Mizuki, PhD, ABPP
brian.mizuki@gmail.com
As my transition from an early to mid career neuropsychologist quickly approaches, I find myself becoming increasingly value-driven as an individual and professional. I'm grateful for the opportunity to potentially serve on the ABCN Board of Directors as I believe the board and mission align with many of these values.
I, like many of our colleagues, strongly believe that competent practice must be the foundation of any clinical neuropsychologist. Since the beginning of my education and training, board certification has represented the standard of competence in our field. Fortunately or unfortunately, competence is an ever moving target and dependent on those who define it. I look forward to the possibility of joining a group where this definition is regularly challenged, amended, and improved to reflect the state of the field and populations that we serve.
I also believe that defining competence is impossible without true representation. As a Japanese-American male that passes as white, I typically have reservations about pursuing leadership roles as, in many cases, there are already plenty of white males filling seats at the table. With that said, my 8 years living and practicing at Ochsner Health in New Orleans has taught me that the Gulf South region tends to have an undersized share of representation nationally. I'm also invested in promoting often underappreciated aspects of competent test selection and interpretation, including for individuals with limited access to education, healthcare, and prior test exposure. The opportunity to offer a voice for this region and population has been a driving force of my interest in this position.
As an ABCN board member, I hope to be an advocate for fairness and inclusivity while maintaining a throughline of competence. I also look forward to the collaborative process of working with professionals that I've admired throughout my career. I'm very honored by the nomination, appreciative of the opportunity, and optimistic that I have value to add to the board.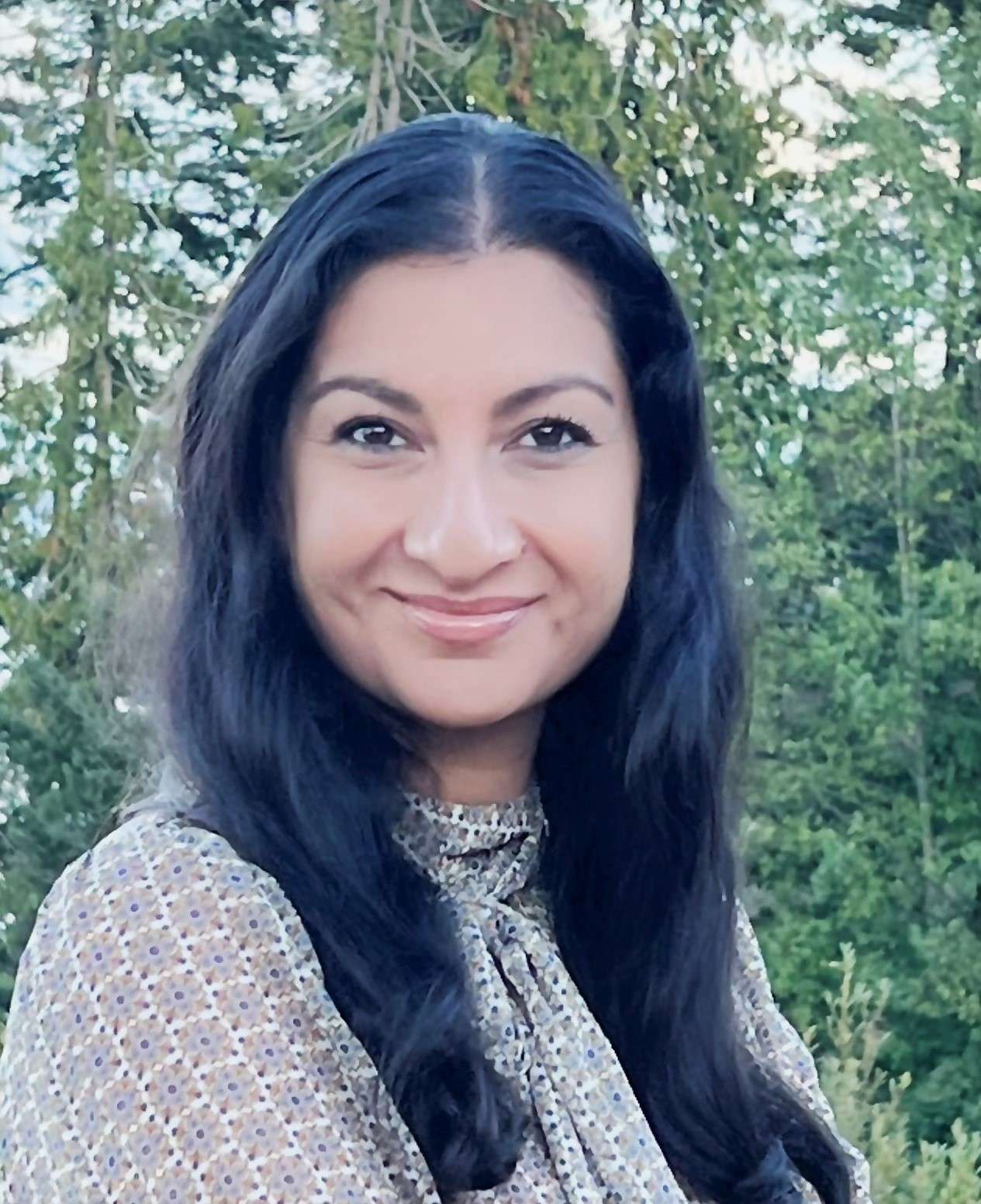 Chand Taneja, PhD, ABPP
chand.taneja@gmail.com
I am proud of ABCN's past work and honoured to be nominated to serve on their Board of Directors. I am Board Certified in Clinical Neuropsychology and in the subspecialty of Pediatric Clinical Neuropsychology, and I have practiced in Canada and the US. I have experience in neuropsychological assessment, consultation, and intervention for individuals of all ages with neurological, psychiatric, and complex medical conditions.
I have worked for Vancouver Island Health Authority's Neuropsychology Program since 2008, serving youth with conditions including TBI, epilepsy, stroke, brain tumors, genetic and developmental disorders. I also have a specialty in medical-legal work and provide expert witness testimony in complex brain injury claims, including perinatal hypoxic injuries. I offer services in multiple languages, and I am passionate about providing culturally fair assessments to underserved minority communities, including local indigenous children.
My clinical neuropsychology training includes a post-doctoral residency at Mary Free Bed Rehabilitation Hospital (Grand Rapids, MI), internship at London Health Sciences Centre (London, ON), master's and doctoral training at the University of Windsor (Windsor, ON), and master's thesis research on the learning profiles of children with ASD at Yale University School of Medicine (New Haven, CT). Further, I have 4 years of clinical and research experience at various hospitals in the Detroit Medical Center, including the Rehabilitation Institute of Michigan.
I have witnessed how neuropsychology services vary drastically in different neighbourhoods in North America. As an example, there is little emphasis on completing post-doctoral residencies in Western Canada. I have found it necessary to advocate for more advanced training, including promoting the visions of ABCN, where others push to practice at a master's level. In hope that new students will embrace the merits of board certification, I provide ABCN promotion talks at local universities and previously I enjoyed providing study materials for the Be Ready for ABPP In Neuropsychology (BRAIN) group. I am an Adjunct Associate Professor for the Island Medical Program, the Department of Psychology, and the Faculty of Graduate Studies at University of Victoria (UVIC), and formerly at the University of British Columbia (UBC). Through my faculty positions, I have provided lectures, served on doctoral dissertation committees, and supervised clinical practicum students.
I also have interests in how technological changes have affected healthcare, and find that serving on editorial boards of various neuropsychological journals facilitates my ability to stay on top of the latest in brain-behaviour science and relevant in my practice. I have served as a researcher for the Vancouver Island Concussion Project and a cross Canada TBI research team funded by the Canadian Institutes of Health Research (CIHR), and I was awarded an Early Career Psychologist Award for my work. Currently, I serve as an advisory member of the Canadian Traumatic Brain Injury Research Consortium (CTRC), the Community Brain Injury Program for Children & Youth in BC program (CBIPCY), and the BC Concussion Advisory Network (BC CAN). Recently, as a member of Brain Injury Canada's Scientific Advisory Committee (SAC), I have begun working on a new project dedicated to developing online resources for youth living with brain injury.
If elected as a ABCN board member, I would be enthusiastic to contribute to the board's commitment to provide a fair, yet stringent review process of competencies in our field, while considering the profession's rapidly changing demographic population and addressing barriers faced by trainees with limited access to equitable post-doctoral experiences.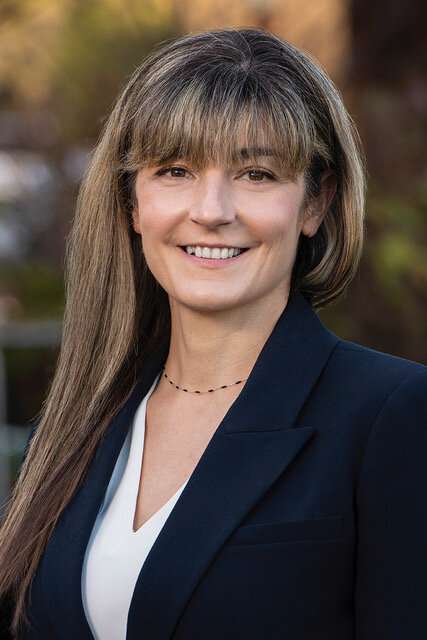 Maya Yutsis, PhD, ABPP
yutsis.maya@gmail.com
I am honored to have been nominated to serve on the ABCN Board of Directors. I am eager to contribute to policies and procedures that govern the fair and criterion driven examination as well as promoting the highest standards in neuropsychology while fostering diversity in field.
I am board certified in clinical neuropsychology. Upon achieving board certification, I began seeking out opportunities to serve in support of promoting the highest standards in training and evidence-based standards of care in the field of clinical neuropsychology. I served as SCN Division 40 Newsletter Editor for three years, NAN Publications Committee member for three years, and as a Neuropsychology Fellowship Training Co-Director for Palo Alto Veteran's Affairs Psychology training program for three years. Through the different committees and roles in which I have served, I have worked to promote the training toward board certification process in clinical neuropsychology by increasing education and focused preparation at the internship, postdoctoral, and peer levels.
I completed my doctoral degree in clinical psychology at the Palo Alto University in 2009, an APA accredited doctoral internship at the VA Minneapolis, and APA accredited postdoctoral fellowship in clinical neuropsychology at Mayo Clinic in Rochester. I am a clinical neuropsychologist at Stanford Health Care, Team Neuropsychologist for San Francisco 49ers and Lead Sports Neuropsychologist for Stanford University Varsity Athletics Department. I am fortunate to have diverse clinical and research opportunities including serving as an Associate Director for Clinical Neuropsychology Core for Stanford Alzheimer's Disease Research Center (ADRC), and evaluating pilots for the FAA. As part of my work with professional athletes in addition to my adult neuropsychology practice, I have focused my attention on the impact of pre-existing learning differences that can impact achievement of academic and professional goals. I continue to be actively involved in training of future generations of clinical neuropsychologists and continue to supervise post-doctoral fellows at Stanford University as part of my work at Stanford ADRC.
As someone who was fortunate to receive my education in the US and who grew up in Republic of Georgia, I believe that training opportunities can be influenced by a variety of factors, including those related to diversity, equity and inclusion. Throughout my undergraduate and graduate training and work, I have focused my attention on obstacles individuals may encounter in training and reaching professional goals as well as cultural impact on the field of clinical neuropsychology at large.
I am eager to serve the ABCN Board and its mission to promote the highest standards in neuropsychology while fostering diversity in our field. If elected to ABCN, I look forward to helping the board continue to identify solutions for addressing potential barriers and unique challenges in the board certification process for individuals with diverse cultural, individual and professional backgrounds. My specific priorities for our profession are increasing culturally competent neuropsychological services, legislative advocacy, and promoting diversity. Again, thank you for nominating me for this position.