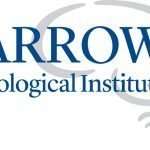 Website Barrow Neurological Institute
Barrow Neurological Institute (BNI), Phoenix, Arizona, consistently ranked in the Top 20 institutions for neurology and neurosurgery by US News, has an opening for a Bilingual (English/Spanish) Clinical Neuropsychologist.  Persons with expertise and interest in geriatrics and memory disorders are especially welcome to apply. The individual will primarily conduct outpatient neuropsychological evaluations of monolingual Spanish or bilingual English/Spanish individuals with known or suspected brain disorders.
Incumbents interested in research can apply for start-up funding through BNI. Collaborations with neurology, neuroradiology, neuropathology, and neurosurgery at BNI, and scientists at other local institutions, are encouraged.
Faculty members in the Neuropsychology department and the Center for Transitional Neuro-Rehabilitation participate in training neuropsychology residents (BNI currently takes 2-3 fellows per year in an APPCN-approved program). Candidates must be licensable as a psychologist in Arizona. If not already board-certified in neuropsychology, the individual will be expected to be ABPP-certified within three years of employment.
The BNI is home to the world-renowned Muhammad Ali movement disorders center, an endowed ALS center, and a large Alzheimer's center, including clinical trials. There is a busy EMU/epilepsy surgery program. MEG and neuroimaging research opportunities are available. Neurosurgery (home also to the Center for Neuromodulation) is one of the largest departments in the country, drawing patients from all over the world. The neuropsychology program has grown to include two rehabilitation psychologists.
The institution offers a highly competitive salary and excellent fringe benefits.  Phoenix enjoys wonderful recreation, sports and arts opportunities, a relatively low cost of living for a major city, and given its climate, is a major tourist destination.
Interested candidates should send a letter of interest and curriculum vitae to:
Alexander I. Tröster, Ph.D., Professor and Chair
Department of Clinical Neuropsychology
Barrow Neurological Institute
222 West Thomas Road, Suite 315
Phoenix, AZ  85013
602-406-4944
BarrowNeuropsychology@DignityHealth.org