Full Time
up to $135K + Excellent Benefits USD / Year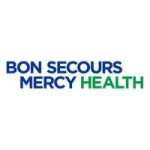 Website Bon Secours Mercy Health
Mercy Toledo is number 1 in market share for Neurosciences
Mercy Health Physicians North (Toledo, OH) is actively recruiting a Full-Time Neuropsychologist within the Clinical Psychology department and in close collaboration with the Neuroscience service line.
Job Details:
* Monday-Friday schedule, but have flexibility and typically no after-hours/weekends
* Looking for a provider leader to help build neuropsychology program
* Candidates must have training in neuropsychological testing and be licensed or eligible for licensing by the Ohio Board of Psychology
* Support Structure will include 1-2 psychometrists and testing equipment.
* Candidates should hold a doctoral degree in clinical psychology from an APA-accredited university.
* The neuropsychologist will provide full battery and screening assessments for a variety of cognitive disorders with an initial focus on testing and treating for Alzheimer's, Neuropsychological evaluation for epilepsy surgery, WADA testing and developing a PNES Clinic.
* Resident teaching opportunity (providing didactics, journal clubs and 1 year grand rounds presentation) + optional research support available
* Mentorship available
Mercy Health Physicians Toledo market is number 1 in market share for Neurosciences. Mercy Health northern market is an eight-hospital system and a preferred provider of healthcare services for a 20-county area in Northwest Ohio and Southeast Michigan. As a faith-based healthcare system, Mercy Health continues to honor its long-standing Mission to extend the healing ministry of Jesus by improving the health of our communities, with an emphasis on the underserved. Mercy demonstrates behaviors reflecting its core values of compassion, excellence, human dignity, justice, service, and sacredness of life. Of the 8 Mercy hospitals in Northwest Ohio, St. Vincent's is a Level 1 trauma Center, Comprehensive stroke center, Level II Pediatrics and Level 3 EMU.
Mercy Health is the largest healthcare system in Ohio and ranked nationally in the top 20% of health systems for clinical quality and efficiency. Please visit Mercy Health at mercy.com
A culturally prosperous city, Toledo is home to a nationally renowned art museum and zoo, the Toledo Symphony, as well as the newly renovated Valentine Theater. The community is home to the Toledo Mud Hens, the Triple A affiliate of the Detroit Tigers. The Mud Hens play in their downtown stadium, Fifth Third Field, which was named as one of the top minor league baseball stadiums in the country. Toledo also offers an ECHL hockey team, NCAA sports at the University of Toledo, and an annual LPGA golf tournament. Nature and outdoors lovers enjoy the close proximity to Lake Erie. Outstanding schools coupled with affordable housing give northwest Ohio families a great lifestyle. Toledo boasts of having 33 colleges and universities within a 60-mile radius, including a medical college within the metro area. Additionally, Ann Arbor, Chicago, Cleveland, Columbus and Detroit are all within a short driving distance.
We offer highly competitive compensation, with excellent sign-on bonuses and starting salaries, plus unparalleled benefits.
Benefit package includes:
· Health, Dental, Vision, HSA, FSA, Disability, Medical Malpractice Insurance w/tail-coverage
· Sign on Bonus
· Student Loan Assistance
· Public Service Loan Forgiveness Program (PSLF)
· 403b Plan w/company match, 457b Plan, Supplemental Executive Retirement Plan (funded 100% by company)
· CME, DEA, OH license, Board fees, Relocation Reimbursement
· Work/Life balance resources: financial advisory services, LifeMatters® (concierge work-life services), fitness center membership; corporate discounts; Be Well Within (health management program), and more.
For more information or to apply, please send your CV to mphillips1@mercy.com or contact Mindy Phillips at 513.441.9213