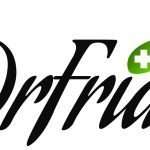 Website Elena Frid MD PC
Leading neurology practice in the field of autoimmune neurology.
Our private boutique office is looking for a neuropsychologist who is comfortable working with kids and adults with the following conditions:
Autism spectrum / PANS / PANDAS / Lyme Disease
Ideal candidate will be familiar with QEEG, TMS, Neurofeedback and other modalities. Training is also available for potential candidate. Work is available on FT,  PT, or freelance bases.
Candidate can be a resent graduate.
Please send your resume to info@elenafridmd.com for consideration.
Thank you