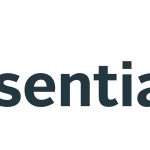 Website Essentia Health
Enjoy numerous outdoor recreational activities!
Essentia Health Department of Neurology is seeking a full-time neuropsychologist to join a growing practice.  The successful candidate must be board-certified or board eligible and be comfortable evaluating a variety of adult patient populations including dementia, traumatic brain injury, multiple sclerosis, and movement disorders.
The Neurology Department at Essentia Health-Duluth Clinic consists of 23 neurology providers, 5 neuropsychologists (3 adult and 2 pediatric), and 8 psychometrists.  This team sees a wide variety of patients and works closely with other medical providers to provide comprehensive and integrated care.  While the position is primarily clinical, opportunities for research through the Essentia Health Institute for Rural Health, teaching through the University of Minnesota Medical School, Duluth Campus, and program development exist.
Essentia Health, headquartered in Duluth, Minnesota., is an integrated health system serving patients in Minnesota, Wisconsin, and North Dakota. Essentia combines the strengths and talents of 14,100 employees, including more than 2,100 physicians and advanced practitioners, who serve our patients and communities through the mission of being called to make a healthy difference in people's lives.
Job Responsibilities: Provides clinical neuropsychological examinations using models of brain-behavior relationships to provide evaluation and assessment, treatment, education, and consul­tation. The neuropsychologist provides services as part of a care team assembled to assure optimal customer service, and clinical and financial outcomes.   Provides clinical supervision to psychometrists.   This position requires a high level of customer service skills to establish and enhance positive relationships with patients, co-workers and others.
JOB QUALIFICATIONS/EDUCATION/EXPERIENCE REQUIREMENTS:
Education/Experience:
Ph.D. or PsyD.  in Clinical Psychology
Two years of post-doctorate (or equivalent) training in clinical neuropsychology or related neurosciences
Licensure/Credentials:
Current Minnesota and/or Wisconsin Psychologist license or license-eligible
Board-certified or board-eligible with the expectation to attain board certification within 2 years from date of hire
About Duluth, MN:
On the shores of Lake Superior, Duluth offers unparalleled access to outdoor opportunities and an excellent quality of life.  From sailing and boating to skiing and biking, Duluth offers year-round opportunities right outside your front door.  With a population of 85,000, Duluth combines the best of small town feel with larger city conveniences.  Only two hours from the Boundary Waters Wilderness Canoe Area or Minneapolis-St. Paul metropolitan area, Duluth offers an excellent balance between access to outdoor pursuits or urban desires.
Apply online at: EssentiaHealth.org/careers or contact:
Kris Reardon, Physician & Advanced Practice Provider Recruiter
Kristen.Reardon@EssentiaHealth.org
701-361-6026