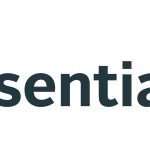 Website Essentia Health
Committed to providing high-quality patient care!
JOB SUMMARY:
Provides clinical neuropsychological examinations using models of brain-behavior relationships to provide evaluation and assessment, treatment, education, and consultation to improve clients' abilities to their highest feasible level. The neuropsychologist will be housed in the both the Behavioral Health Department and the Department of Neurology at Essentia Health – Fargo, ND. Referrals come from a wide range of departments, including Neurology, Physical Medicine & Rehabilitation, Psychiatry/Behavioral Health, and Hematology/Oncology.
The addition of a neuropsychologist will allow for expansion of the service to accept referrals from a wider range of departments and within the community. Referring conditions cover a wide range of neurodevelopmental and acquired conditions such as traumatic brain injury (TBI)/concussion, epilepsy, long-term survivors of cancers, and complex psychiatric conditions.
The position is generalist in nature, but opportunities to develop specific areas of practice in concert with the current neuropsychologist duties. The broad referral base within North Dakota and Minnesota facilitates the opportunity to see patients from a wide range of backgrounds with an emphasis on patients living in rural communities.
The neuropsychologists work closely with the behavioral health and neurology providers within the departments as well as with a wide range of medical providers, such as primary care providers, psychologists, occupational therapists, physical therapists, and speech-language pathologists.
The position is clinical in nature. This position requires high level of customer service skills to establish and enhance positive relationships with patients, co-workers and others.
Hours for this position:  Monday-Friday, no call, no weekend, day hours. Opportunities for outreach are available and highly desired, although not required.
The neuropsychologists primarily see's individuals age 18 years and throughout adulthood, but experiences working with younger, pediatric individuals would be highly desirable.
The Neuropsychologist in this position is expected to perform the following duties:
Ability to assess levels of impairment and causality and to formulate a diagnosis and an intervention plan as appropriate.
Ability to use standardized neuropsychological measurements in providing descriptive and predictive information regarding behaviors influenced by brain functioning or medical conditions.
Provides Clinical Neuropsychological examinations for adult population
Working knowledge of neuropsychological intervention techniques of target behaviors and or cognitive deficits.
Ability to provide consultation and education to medical colleagues, family members and others.
Highly developed analytical, critical thinking and organizational skills, as well as strong oral and written communication skills.
Ability to be self-directed, to make independent judgments, and act assertively.
Able to refer or research questions regarding evaluation or treatment techniques or procedures
Ability to work as a team member
Demonstrates ability to use good judgment in emergency situations.
Knowledge and application of computer systems and programs.
Demonstrates ability to quickly adapt to changing priorities and work demands.
Demonstrates ability to implement problem-solving skills and deal with diverse client behaviors.
Demonstrates ability to work under time pressures and constraints.
Demonstrates ability to stay calm and focused in an environment of multiple demands and distractions.
Ability to establish appropriate professional boundaries.
Demonstrates ability and willingness to learn and apply new and upgraded competencies to job responsibilities.
JOB QUALIFICATIONS/EDUCATION/EXPERIENCE REQUIREMENTS
Current Psychologist licensure in the appropriate state(s).
Certified by the American Board of Clinical Neuropsychology (ABCN), the Board of Professional Neuropsychology (ABPN) or able to attain board certification within 2 years from date of hire. Neuropsychology Fellowship completed.
LOCATION
Centrally located on the border of North Dakota & Minnesota
4 hours west of Minneapolis/St. Paul
Fargo-Moorhead population: 180,000
Regional Service area consists of 25 clinics & 5 hospitals
Essentia Health is an Equal Opportunity/Affirmative Action Employer. All qualified applicants will receive consideration for employment without regard to race, color, religion, sex, sexual orientation, sexual identity, national origin, disability, or protected Veteran Status.
Contact:
Carri Prudhomme, Physician Recruiter
PH: 218-786-3908
Email: Carri.Prudhomme@EssentiaHealth.org