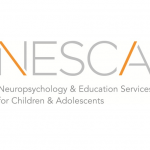 Website Neuropsychological & Educational Services for Children & Adolescents (NESCA)
Pediatric Neuropsychology Practice & Integrative Treatment Cente
Position Details:
Join one of the most well respected and recognized neuropsychology practices in New England! NESCA is expanding and seeking additional pediatric neuropsychologists to join our Newton, MA and Londonderry, NH practice locations.
NESCA is a multi-disciplinary center that has earned the reputation of providing the highest quality evaluation and treatment services for children and adolescents. Our team currently includes 20 master's and doctorate level professionals offering neuropsychological evaluations, psychological testing, postsecondary transition assessment and planning, educational consultation, psychotherapy, and integrative treatment services such as yoga and acupuncture.
Neuropsychologists will be expected to complete comprehensive neuropsychological evaluations and consultations as well as participate in educational team meetings and conduct school observations, when needed.  Neuropsychologists also participate in weekly case conference luncheons with our full clinical staff, bi-weekly seminars where CEs are provided, and staff meetings twice per month.
We are seeking self-motivated clinicians who are passionate about the art and science of neuropsychological assessment and who wish to be part of a highly collaborative group practice where we value on-going learning.  Superb clinical and writing skills are essential for this position.  We are particularly interested in candidates with expertise in projective testing or in the assessment of preschoolers, individuals with autism spectrum disorders, or individuals with intellectual impairment. As a premier private practice, we often evaluate children with complex profiles and presentations that do not fit neatly into any one diagnostic box.
We welcome you to be part of a highly supportive work environment with a group of professionals who are dedicated to their work and to one another. Importantly, every position at NESCA is configured to facilitate work-family-life balance with a high level of clinician control over scheduling, vacations, ability to work off-site, etc. All neuropsychological protocols are scored and tabulated by psychometricians enabling neuropsychologists to focus on client-facing work.
NESCA provides a generous compensation and benefits package for full time employees, including 401(K) with company match, subsidized health insurance, paid holidays and vacations, both long-term and short-term disability insurance, life insurance, group dental insurance, and group 529 college savings plans. Free parking is available at all office locations. Employees additionally have 24/7 access to an on-site gym in Newton and acupuncture with our staff clinician is available at a discounted rate.
Instructions for Application:
To apply, please send a cover letter and resume to Ms. Melissa Jensen:  mjensen@nesca-newton.com.  For questions about this position, please contact Dr. Ann Helmus at 617-658-9821 or ahelmus@nesca-newton.com.  All inquiries will be held in the strictest confidence.