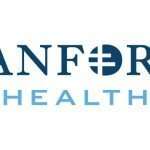 Website Sanford Health
Sanford Health is seeking an ABPP BC/ ABPP BE Lifespan Neuropsychologist to join the group in Fargo, ND.  The Neuropsychology Department includes excellent support staff and interdisciplinary collaboration within an integrated medical setting. The position also includes optional faculty appointment within the Department of Psychology at the University North Dakota and involvement in training post-doctoral fellows and graduate students in clinical neuropsychology.
Practice Details:
Requirements:

PhD in Clinical Psychology
2-year Post-Doctoral program in Clinical Neuropsychology
ABPP Board Certified or ABPP Board Eligible
Responsibilities are primarily clinical with the opportunity to see a variety of medical, neurological and psychiatric populations. The option to build subspecialty areas of interest and research if desired is available.  The Sanford Health Neuropsychology Department currently consists of 4 adult neuropsychologists, 1 other pediatric neuropsychologist, and 8 psychometrists.
The department is seeking a professional with lifespan training who would see approximately 50% pediatric patients and 50% adult patients.
Serving patients over 140,000 square miles across ND and MN
Interest in training, regional outreach activities and clinical research are encouraged.
Region's only Level I Trauma Center & Level II Pediatric Trauma Center
One of 195 designated National Association of Children's Hospitals in the country
Sanford Health offers a guaranteed salary for the first two years, as well as comprehensive benefits, paid malpractice insurance, relocation allowance and much more.
To learn more about Sanford Health and this excellent practice opportunity contact:
Laura Aukland, Physician Recruiter
Sanford Health Physician Recruitment Office
PO Box 2010
Fargo ND 58122-2181
Phone: (701) 234-6517
Email: Laura.Aukland@sanfordhealth.org
www.sanfordhealth.org