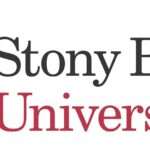 Website Stony Brook University
Neuropsychologist – Bilingual in Spanish/English Preferred
Position Summary
The Neuropsychologist position entails two days per week of direct clinical neuropsychological service. Responsibilities primarily, but not exclusively, involve comprehensive neuropsychological assessment with adult patients who suffer from movement disorders and/or are being considered for neurosurgical intervention.
Duties of a Neuropsychologist may include the following but are not limited to:
• Supervised administration, scoring, interpretation of neuropsychological assessment measures.
• Supervised report writing based on above.
• Supervised interviewing and consultation with patients and families.
• Supervised involvement in psychotherapy and/or family support groups as related to neurological and neuropsychiatric disorders (e.g., epilepsy, ADHD).
• Participation in departmentally based research programs.
• Supervision of graduate students in psychology.
• Participation in professional advocacy activities.
Qualifications
Required Qualifications: The competitive applicant is a board eligible neuropsychologist who has completed or is in the process of completing a neuropsychology residency (preferably in a member program of the Association of Postdoctoral Programs in Neuropsychology). Prior experience and knowledge of movement disorders and pre-surgical neuropsychological evaluations for deep brain stimulation is required. Extensive experience with memory disorders and dementias is required. Experience with the Wada procedure, cortical language mapping, and pre-surgical neuropsychological evaluations in the context of epilepsy is required. Current New York state psychology license required. Because the neuropsychology service sees a large, diverse patient population, successful applicants would also be required to have some experience evaluating children, as well as diverse adult populations.
Preferred Qualifications: Bilingual in Spanish/English. Spanish fluency.
Special Notes: Resume/CV and cover letter should be included with the online application.
In accordance with the New York State Department of Health (DOH) regulation that all hospitals and nursing homes "continuously require all personnel to be fully vaccinated against COVID-19," Candidates who are not already partially vaccinated must obtain the first dose of the vaccine within three (3) calendar days of acceptance of conditional job offer and must obtain any subsequent doses in accordance with the vaccine protocol, including booster vaccines. Candidates who are partially vaccinated, but not yet fully vaccinated, must complete their vaccination series within three (3) calendar days of job offer or in accordance with vaccine manufacture protocol, whichever comes later.
The regulation also includes those who may be affiliated with or interact with employees of a hospital or nursing home. The regulation allows for limited exemptions with reasonable accommodations, consistent with applicable law.
Posting Overview: This position will remain posted until filled or for a maximum of 90 days. An initial review of all applicants will occur two weeks from the posting date. Candidates are advised on the application that for full consideration, applications must be received before the initial review date (which is within two weeks of the posting date).
If within the initial review no candidate was selected to fill the position posted, additional applications will be considered for the posted position; however, the posting will close once a finalist is identified, and at minimal, two weeks after the initial posting date. Please note, that if no candidate were identified and hired within 90 days from initial posting, the posting would close for review, and possibly reposted at a later date.
• Stony Brook Medicine is a smoke free environment. Smoking is strictly prohibited anywhere on campus, including parking lots and outdoor areas on the premises.
• All Hospital positions maybe subject to changes in pass days and shifts as necessary.
• This position may require the wearing of respiratory protection, which may prohibit the wearing of facial hair.
• This function/position maybe designated as "essential." This means that when the Hospital is faced with an institutional emergency, employees in such positions may be required to remain at their work location or to report to work to protect, recover, and continue operations at Stony Brook Medicine, Stony Brook University Hospital and related facilities.
Prior to start date, the selected candidate must meet the following requirements:
• Successfully complete pre-employment physical examination and obtain medical clearance from Stony Brook Medicine's Employee Health Services*
• Complete electronic reference check with a minimum of three (3) professional references.
• Successfully complete a 5 panel drug screen*
• Successfully complete a Background Check investigation.
• Provide a copy of any required New York State license(s)/certificate(s).
Failure to comply with any of the above requirements could result in a delayed start date and/or revocation of the employment offer.
*The hiring department will be responsible for any fee incurred for examination.
____________________________________________________________________________________
Stony Brook University is committed to excellence in diversity and the creation of an inclusive learning, and working environment. All qualified applicants will receive consideration for employment without regard to race, color, national origin, religion, sex, pregnancy, familial status, sexual orientation, gender identity or expression, age, disability, genetic information, veteran status and all other protected classes under federal or state laws.
If you need a disability-related accommodation, please call the University Office of Equity and Access .
In accordance with the Title II Crime Awareness and Security Act a copy of our crime statistics can be viewed https://www.stonybrook.edu/police/.
Visit our https://www.stonybrook.edu/commcms/jobs/working-here/index.php page to learn about the total rewards we offer.
Job Number: 2200462
Official Job Title: TH Instructional Support Specialist
Job Field: Other Allied Health
Primary Location: US-NY-Stony Brook
Department/Hiring Area: Neuropsychology
Schedule: Full-time Shift :Day Shift Shift Hours: 8:00 AM – 5:00 PM Pass Days: Sat, Sun
Posting Start Date: Jun 6, 2022
Posting End Date: Jul 6, 2022, 8:59:00 PM
Salary: Commensurate with experience
Salary Grade:SL3
To apply, visit https://apptrkr.com/3175387
Copyright ©2022 Jobelephant.com Inc. All rights reserved.