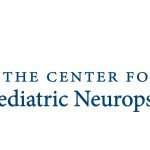 Website The Center for Pediatric Neuropsychology
The Center for Pediatric Neuropsychology is pleased to announce openings for two pediatric neuropsychologists in the West Des Moines, Iowa clinic. We pride ourselves on providing high quality assessments and evidence based treatment plans while adhering to the highest practice standards in our field, and are excited to expand our satellite clinic in Iowa to a full-time outpatient clinic.
Each position requires a doctoral degree in psychology from an APA or CPA accredited program, specialty training in clinical pediatric neuropsychology under Houston guidelines, and completion of both an APA or CPA accredited pre-doctoral internship and an APPCN-member or equivalent postdoctoral fellowship in clinical neuropsychology. Given the broad referral base, candidates must have both breadth and depth of training. Candidates must be board certified or board eligible. Subspecialty certification in pediatric neuropsychology is expected and encouraged. Must be licensed or license eligible in the state of Iowa.
Compensation is very competitive and offers incentive-based earning opportunities. The position includes full office support including administration, accounting, billing, transcription, and psychometry support. The position allows for flexible scheduling and a professional development allowance.
This is an excellent opportunity to join a rapidly expanding private practice in Iowa. US News and World Report recently ranked Des Moines a #4 Best Places to Live out of 125 US cities. Des Moines has great restaurants, unique shops, and a hipster vibe. The area has a small town feel with many large city amenities and is great for young families. The cost of living is very low, making it an amazing value.
Please send a letter of interest, curriculum vitae, three letters of recommendation, and two sample reports to Jill Kelderman, Ph.D., at drk@neuropsych4kids.com or by mail to: Dr. Jill Kelderman, The Center for Pediatric Neuropsychology, 11211 Prosperity Farms Road #C-303, Palm Beach Gardens, Florida 33410.
Dr. Kelderman will be available to meet at AACN in June.