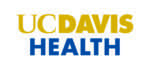 Website UC Davis Medical Center
UC Davis Medical Center
Sacramento, CA
Psychologist 2- Physical Medicine and Rehabilitation
Salary Range: $4,248.80 – $5,607.20 Biweekly
This position provides neuropsychological and psychological services to inpatients in a rehabilitation or acute care setting with a primary focus on adults, but occasional adolescent and pediatric clients as well. Specific specialization in Neuropsychology or Rehabilitation Psychology is required.
Required Qualifications
• California Licensed Psychologist (PSYCH)
• Ph.D. or Psy.D. In Clinical Psychology
• 2-year post-doctoral fellowship or 1-year fellowship with at least 1-year work experience.
• Knowledge of neuropsychological and psychological assessment instruments.
• Skills to evaluate and Interpret results, ability to develop and make treatment recommendations, and recommendations for case plans and case disposition.
• Knowledge of diagnoses as described in the DSM 5 TR. Familiarity with the ICD-10 mental disorders.
• Skills to administer and Interpret Intellectual, developmental, psychological assessment for adults, adolescents.
• Knowledge and understanding of individual and family development, human behaviors and communication, the Influence of diverse cultures and values in clinical practices.
• Knowledge of a range of theoretical approaches and techniques to address specific clinical Issues.
• Knowledge of appropriate treatment modules for individuals, family, and group therapy.
• Skills to conceptualize clinical situations and demonstrate application of theory in case management and psychotherapeutic responsibilities.
• Applicants are encouraged to upload license and certification if required of the position.
Preferred Qualifications
• Experience with one of the following: Rehabilitation Psychology, Neuropsychology, or Health Psychology
• Prior hospital inpatient experience or work with a medical team
• Both pediatric and adult experience
Special Requirements
• This position may be subject to a criminal background investigation, drug screen, Live Scan fingerprinting, medical evaluation clearance, and functional capacity assessment.
• The University of California has implemented a SARS-CoV-2 (COVID-19) Vaccination Program SARS-CoV-2 Vaccination Policy (ucop.edu) covering all employees.  To be compliant with the policy, employees must submit proof of vaccination or a University-approved exception or deferral.
To view full job description and submit an on-line application visit UC Davis Career Opportunities at:
http://50.73.55.13/counter.php?id=253432
Job ID #48417
The University of California, Davis is an Affirmative Action/Equal Opportunity Employer