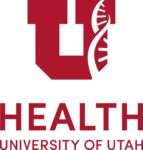 Website University of Utah
The Department of Physical Medicine and Rehabilitation in the University of Utah School of Medicine is seeking a clinical neuropsychologist to provide evaluation and treatment services with rehabilitation patients. Rank and track will be dependent upon the selected applicant's qualifications. The role will support outpatient evaluation and consultation services for individuals with a history of concussion/brain injury, stroke, brain tumors, and other neurologic conditions. The role also provides support for inpatient coverage, as needed. Inpatient coverage includes coordinating with inpatient rehabilitation psychologists and treatment teams to address evaluation and treatment recommendations. Both services operate on a psychometrist model. This position may also include coordination with other providers/departments to support neuropsychological evaluation needs within the University of Utah.
Both independent and collaborative research opportunities and support are available.
The position involves teaching and supervising neuropsychology post-doctoral fellows within our APPCN-member fellowship program and of practicum students.
Education requirements include completion of a doctoral degree in clinical psychology from an APA-accredited graduate school, completion of a one-year internship at an APA- accredited program, and completion of a two-year postdoctoral fellowship in clinical neuropsychology according to published guidelines (i.e., Houston Conference) for specialization in clinical neuropsychology. Board certification in clinical neuropsychology within 5 years of hire is strongly encouraged.
Located in the heart of Salt Lake City, UT there are abundant recreational, cultural and educational opportunities. The University of Utah is the largest tertiary/ quaternary academic medical center in the Intermountain West. It has ranked in the Top 10 Academic Medical Centers for Quality of care for the last 13 years. The University of Utah serves patients from a multi-state region with a Level 1 trauma center, 450 acute care beds with specialized hospitals serving oncology, orthopaedic, neuroscience, psychiatric, and ophthalmologic patients.
In the spring of 2020, we opened the 75-bed Craig H. Neilsen Rehabilitation Hospital, which is one of the most advanced rehabilitation facilities in the nation and will serve as a catalyst for the further development of the University's rehabilitation programs. We are looking for energetic academically-oriented physiatrists who will support this growth and help us expand our footprint regionally and nationally.
If you have any questions, please email: emily.young@hsc.utah.edu
Please apply at:https://utah.peopleadmin.com/postings/142747 
The University of Utah Health (U of U Health) is a patient focused center distinguished by collaboration, excellence, leadership, and respect. The U of U Health values candidates who are committed to fostering and furthering the culture of compassion, collaboration, innovation, accountability, diversity, integrity, quality, and trust that is integral to our mission.
The University of Utah values candidates who have experience working in settings with students, staff, faculty and patients from diverse backgrounds and possess a strong commitment to improving access to higher education, employment opportunities, and quality healthcare for historically underrepresented groups.
Individuals from historically underrepresented groups, such as minorities, women, qualified persons with disabilities and protected veterans are encouraged to apply. Veterans' preference is extended to qualified applicants, upon request and consistent with University policy and Utah state law. Upon request, reasonable accommodations in the application process will be provided to individuals with disabilities.
The University of Utah is an Affirmative Action/Equal Opportunity employer and does not discriminate based upon race, ethnicity, color, religion, national origin, age, disability, sex, sexual orientation, gender, gender identity, gender expression, pregnancy, pregnancy-related conditions, genetic information, or protected veteran's status. The University does not discriminate on the basis of sex in the education program or activity that it operates, as required by Title IX and 34 CFR part 106. The requirement not to discriminate in education programs or activities extends to admission and employment. Inquiries about the application of Title IX and its regulations may be referred to the Title IX Coordinator, to the Department of Education, Office for Civil Rights, or both.