The Baron Pediatric Subspecialist Award was funded by Ida Sue Baron, Clinical Professor Emerita in Pediatrics at The George Washington University School of Medicine and Health Sciences in Washington, DC.  It was inaugurated in 2021 to support the scientific achievements of pediatric subspecialist colleagues and is conferred annually in recognition of excellence for a scientific poster presented in person at the Annual Meeting of AACN.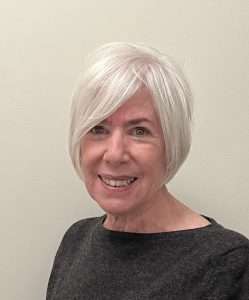 Dr. Baron obtained her BS degree in Child Development and Family Relationships from Cornell University in 1968. She obtained Master's (1972) and PhD (1976) degrees from the University of Maryland, in Psychological Services in the Schools with special dispensation to Minor in Neuropsychology.  In her first graduate study year, the Neurology department of Children's Hospital, Washington, DC (now Children's National) hired her to initiate a neuropsychology service. She simultaneously completed internships at the Georgetown University Child Development Center and Veterans Administration Hospital in Washington, DC.  In 1982, Dr. Baron was granted tenure in Neurological Surgery and in Child Health and Development from the George Washington University School of Medicine and Health Sciences, Washington, D.C.  From 1985-1989, she was Director of Neuropsychology in the Department of Pediatrics at Georgetown University School of Medicine.  In 1989, she began an independent private practice.
Dr. Baron is board certified in Clinical Neuropsychology (1984) and a Subspecialist in Pediatric Clinical Neuropsychology (2014) by the American Board of Professional Psychology (ABPP). Honors include becoming a Fellow of the American Psychological Association (1998); President, American Board of Clinical Neuropsychology (ABCN; 2001-2005); Chair, ABCN Committee on Subspecialization in Neuropsychology (2007-2014); AACN Distinguished Neuropsychologist Award (2007); Chair, ABCN Pediatric Subspecialty Committee (2014-2021); ABPP Award for Service to the Specialty of Clinical Neuropsychology (2014); Distinguished Career Award, International Neuropsychological Society (2014); and, President, International Neuropsychological Society (2022).
While identifying as a lifespan neuropsychologist, Dr. Baron began her career conducting evaluations and research with infants and very young children who had medical, neurological, or neurosurgical conditions (e.g., epilepsy, normal pressure hydrocephalus, acute lymphocytic leukemia, brain malformations) and is recognized for her pediatric expertise. She was a strong advocate for provision of neuropsychological services to toddlers and preschoolers long before this became mainstream.  She has written or edited seven books, including an influential volume on pediatric neuropsychology, Neuropsychological Evaluation of the Child, now in its second edition.