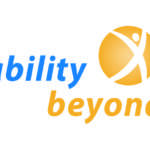 Website Ability Beyond
At Ability Beyond, we discover, build and celebrate the ability
Description
We are looking for Licensed Clinical Psychologist to provide therapy and psychological evaluations to adults with Cognitive and Developmental Disorders.  The neuropsychologist's responsibilities include assessing, evaluating, and treating brain-based disorders, exploring different treatments and their effectiveness on diminishing brain functionality, and considering impact cognitive, emotional, and behavioral functioning.  The caseload consists of adult individuals receiving services from Ability Beyond through our clinic, day programs and group homes.  To be successful as a neuropsychologist, you should have a thorough understanding of neuroscience, psychology, psychopathology, and Cognitive Behavioral Therapy. You should have strong clinical skills, be detail-oriented, and have a passion for supporting individuals with disabilities.  Ability Beyond strives to be innovative and technologically advanced – the ideal candidate would be interested in continuing to grow and develop as the organization progresses in efficiencies and overall impact to the people we serve.
Responsibilities Include:
·       Administers Cognitive, Academic, Emo­tion­al, and/or Psychological Assessments and Neuropsychological Assessments as appropriate to as­signed individuals.
·       Interprets the results of Psycholog­ical Evaluations to clients, family members, and staff to facilitate program plan­ning.
·       Plans and carries out programs of Psy­cho­logical intervention to enable cli­ents to obtain maximal emotional growth and de­velopment. Treatment programs may in­clude: Individual, group or family ther­apy; behavior modification.
·       Documents all required reports in accor­dance with Ability Beyond's reporting systems.
·       Implements in-service training pro­grams as necessary to management and staff supporting individuals.
·       Assists the Rehabilitation Services in New York, as well as Behavioral Services org-wide in analyzing the need for staff training around be­havioral or other is­sues related to Psychological Services, and rec­om­mends appropriate training op­tions.
·       Recommends the purchase and/or re­pair of equipment, materials, or supplies to the Behavioral Services Manager.
·       Completes documentation and billing re­cords as required and on a timely basis.
·       Consults with other members of the team in regards to behavioral problems, emotional dif­ficulties, and cognitive deficits of consumers.
·       Prepares for, and participates in, in­ter­dis­ciplin­ary confer­ences, staff meet­ings, or other meetings as ap­propriate.
Position Requirements:
·       Must hold a Doctoral degree in Clinical Psy­chology or Neuropsychology from an accredited school.
·       Extensive internship or postdoctoral experience with neurologically impaired population or clinical neuropsychology, preferred.
·       Must have a Connect­icut or New York State Li­cense to practice as a Psy­chologist, and be eligible to obtain the other state within one year of employment (Ability Beyond will pay for 2nd licensure)
·       At least one (1) year of experience in a health or rehabilitation facility required.
·       Understanding of ethical and pro­fessional standards as established by the American Psychological Association.
·       Interest and ability to partici­pate in continuing education activi­ties to further personal and professional develop­ment.
·       Strong communication and interpersonal skills.
We are seeking a full-time and/or part-time candidate willing to support our CT and NY regions.  We offer a generous benefit package, opportunities for growth and advancement, and a culture of appreciation and innovation.  Join our team today!