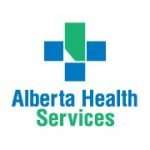 Website AHS_Careers Alberta Health Services
Psychologist II – Neuropsychologist
Requisition #: ALB00059580
Location: Edmonton, Alberta
Job Type: Regular Full Time
Salary: $50.18 – $66.63 per hour
Your Opportunity:
We are seeking a Clinical Neuropsychologist with a particularly strong clinical psychology background to join a well-established adult neuropsychology practice at Alberta Hospital Edmonton, a large psychiatric facility associated with the University of Alberta. The Psychologist II – Neuropsychologist will provide neuropsychological services to adult psychiatry inpatients as well as young adults receiving outpatient care through the Edmonton Early Psychosis Intervention Clinic (EEPIC). Duties will include the completion of comprehensive neuropsychological assessments with psychometric support, clinical supervision of staff and students, and inter-professional collaboration.
Description:
As a Psychologist II, you will provide advanced clinical services (including psychological assessment, diagnosis and/or intervention), consultation and education to the interprofessional team and patients/families, and/or provides clinical leadership and coordination in an assigned program area. This is an advanced level psychology position that will allow you to work with or within teams to provide and inform services for patients with complex and multi-dimensional medical, psychological, interpersonal, environmental and/or instrumental needs. You will consult, collaborate, and enact initiatives to ensure that practices are evidence based and in alignment with psychology standards of practice and code of ethics, as well as policy, legislation and regulations. You will be expected to lead, facilitate and/or participate in program, policy, and procedure development, service planning, staff development, quality improvement and evaluation, and/or research activities as identified by the needs of the service area(s). You may provide supervision to doctoral level psychology residents, master's level interns, provisional psychologists, psychometrists and other team members.
Required Qualifications:
Completion of doctoral degree in Psychology in an applied area relevant to the practice setting from a Canadian Psychological Association (CPA) or American Psychological Association (APA) program.
An equivalent combination of education and experience may be considered.
Active or eligible for registration with the College of Alberta Psychologists (CAP).
The applied area of doctoral training specialization must be clinical neuropsychology.
Preferred Qualifications:
The preferred candidate would have a minimum of three years' experience with neuropsychological consultation, preferably in adult psychiatry and neurology.