AACN is fortunate to have several committees dedicated to supporting its health, growth, and mission. The chairperson(s) of each committee is/are pictured.
Board Certification Promotion
Franklin Brown, Co-Chair
Tricia Williams, Co-Chair


Charter: Engender awareness of the ABCN board certification process within upcoming and current neuropsychologists; promotes the benefits of board certification within professional neuropsychology and instills motivation to follow through with the board certification process. The committee members are Kira Armstrong, Corky Boake, Christine Clancy, Jackie Mickelwright, June Paltzer, and Anita Sim.
Board of Directors Orientation
Dean Beebe, Chair

Charter: Develop and implement orientation training activities for all newly elected members of the Board of Directors; facilitates integration of newly elected Board members into standing and ad hoc committees.
Be Ready for ABPP in Neuropsychology (BRAIN)
Jennifer Katzenstein, Chair

Charter: Develop and maintain mechanisms (e.g., listserve, website, study materials, study groups) to support neuropsychologists who are pursuing ABCN Diplomate status. The committee members are Robin Hilsabeck, Scott Langenecker, John Linck, and Janine Tiago.
Bylaws
Brett Parmenter, Chair

Charter: Review, revise and update Academy Bylaws and maintains them in a condition that accurately reflects the needs, goals, and services of the Academy.
Conflict of Interest
Tricia Williams, Chair

Charter: Establishes policies of the Academy with respect to conflicts of interest, reviews member allegations that involve conflicts of interest, makes recommendations for enforcement of conflict of interest policies, and maintains records of actions taken regarding conflicts of interest. Chris Morrison is also a committee member.
Convention Management
Lisa Ravdin, Co-Chair
Jennifer Cass, Co-Chair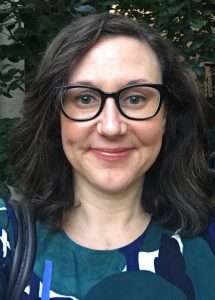 Charter: Develops and recommends policies for structure, format and operation of annual meeting; recommends meeting sites to Executive Board; coordinates planning with Academy staff. The committee members are Sandi Koffler, Dona Locke, Cheryl Luis, Rick Naugle, and Brett Parmenter. Our student co-coordinators for 2021 are Celita Owens and Ann-Marie Raphail.
Disruptive Technology
Robert Bilder, Chair

Charter: Is Neuropsychology a consumer of tech and biotech innovation or, with our knowledge of neuroscience, measurement, and human psychology are we positioning ourselves to be producers- participating in and leading this edge of innovation? With this question in mind, the AACN Board of Directors has approved the Disruptive Technology Initiative, with a goal of getting the conversation started within our academy about breaking down traditional silos in our education models so the next generation of neuropsychologists embraces engineering, coding, and biotech. The conversation is also about re-imagining our current set of 19th century assessment tools, to include assessment through big data and the internet of everyday things, and envisioning ourselves informing rather than reacting to technology innovations in medicine. The committee members are Karen Postal, Dan Drane, David Sabsevitz, Rus Bauer, Tannahill Glen, and Jeanette Wasserstein.
Awards Committee
Brett Parmenter, Co-Chair
Stephanie Towns, Co-Chair


Charter: Determine the recipients of various AACN awards. The committee members are Leslie Guidotti Breting, Darcy Cox, Daniel Drane, Bill MacAllister, Brenda Spiegler, and Clemente Vega.
Education
Cheryl Luis, Chair

Charter: Develops and maintains an effective educational program for the annual meeting of the Academy; develops recommendations and monitors activities related to other educational issues of importance to the Academy. The committee members are Doug Bodin, Kyle Boone, Mary-Ellen Meadows, Jacobus Donders, Richard Kaplan, Nat Nelson, and Andy Zabel.
Continuing Education Subcommittee
Anita Sim, Chair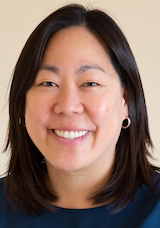 The committee members are Rob Davis, Jacobus Donders, Richard Kaplan, and Phillip Ruppert.
Email List Committee
Jennifer Cass, Chair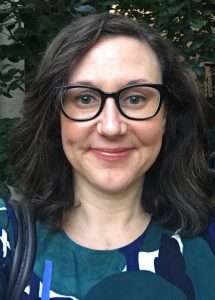 Charter: Serves an advisory committee to the Board of Directors regarding concerning behavior on the AACN supported email lists (AACN, AACN community discussion, AACN Pediatric SIG, and BRAIN). The committee members are Paul Mattis, Rick Naugle, and Marsha Vasserman.
Nominations
Chris Morrison, Chair

Charter: Nominates a slate of Executive Board members consistent with Academy Bylaws for election as allowed by the voting members of the Academy. The committee members are Mike McCrea and Sara Swanson.
Pediatric Subspecialty Interest Group
Marsha Vasserman, Chair

Charter: The Pediatric SIG is particularly focused on the interests of pediatric, child-clinical, and lifespan developmental neuropsychologists, as well as the children they see.
Practice and Public Policy
Rus Bauer, Co-Chair
Franklin Brown, Co-Chair


Charter: Monitors and addresses issues related to the professional practice of neuropsychology, including federal and state legislative and regulatory concerns. The committee keeps the board advised of relevant issues and makes recommendations regarding possible courses of action. The committee members are Michael Chafetz, Nancy Hebben, and Andi Piatt. This committee includes a Legislative Subcommittee led by Michelle Braun and Tim Wynkoop.
Public and Professional Information
Stephanie Towns, Chair

Charter: Recommends and develops procedures and policies for the Academy to maintain public relations activities. The committee members are Dominic Carone, Lucas Driskell, Jason King, and Yinka Read.
Publications
Kirk Stucky, Chair

Charter: Develops recommendations for maintenance and expansion of the Academy's publication interests. The committee members are Brandon Baughman, Dean Beebe, Kyle Boone, Michael Chafetz, Angeles M. Cheung, Pamela Dean, Farzin Irani, Michael Kirkwood, Shelley Pelletier, and Jerry Sweet (former chair).
Relevance 2050
Anthony Stringer, Chair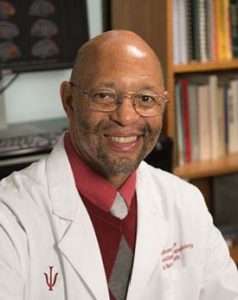 Charter: Supports new assessment methods, training models, mid-career supervision models, and clinical strategies that every Academy member can access in order to begin to substantially increase the percentage of patients we, and the generation of neuropsychologists who follow us, are able to competently serve. The committee members are Desiree Byrd, Veronica Burton, Catherine Lee, Chris Morrison, Shawn Nelson Schmitt, June Paltzer, Christine Salinas, Octavio Santos, Sara Swanson, Nardos Bellete, Nancy Hebben, Farzin Irani, Margaret Lanca, Rick Naugle, Karen Postal, Anthony Stringer, Stephanie Towns, Cheryl Weinstein, Karen Wills, Adriana Strutt, Angela Summers, April Krowel, Andrea Mejia, Anny Reyes, Christina Love, David Gonzalez, David Lerner, Ivan Panyavin, Jennifer Peraza, Kate Shaw, Katheryn Conde, Kristen Wortman, Kristina Dumas, Rui Tang, Letivia Vallejo, Luis Guzman, Jenny Peraza, Russell Vogel, Travis Scott, Joyce Tam, Esther Chin, Karim Yamout, Clemente Vega, Martin Woon, Gretchen Berrios-Siervo, Christina Love, Mi-Yeoung Jo, and John McSweeny.
Student Affairs
Leslie Guidotti Breting, Chair

Charter: Promotes initiatives and activities to encourage involvement of students in Academy activities; oversees student-focused events at the Academy's annual meeting. The committee members are Martina Azar, Mark Barisa, Brandon Baughman, Benjamin L. Brett, Alissa Butts (Associate Chair), Naomi Chaytor, Joy Clark, Pamela Dean,  Lauren Drag , Yosefa Ehrlich, Cassie M. Green, Maya Guendelman, Leslie Guidotti Breting (Chair), Amanda Hahn-Ketter,  Jami Halpern, Katherine Hartnack, Vanessa Jessie,  Joel Kamper, Jason Krellman, Emily B. Leaffer, Seth Margolis, Nichole Miller, Amelia Nelson Sheese, Brett Parmenter, Caleb Pearson, Erin Quasney, Lisa D. Ravdin,  Linda Rice, Octavio Santos, John Sawyer, Lynn Schaefer, Sloane Sheldon, Stephanie J. Towns (Secretary), Kayla Wearty, and Doug Whiteside.