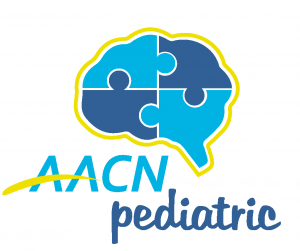 The Pediatric Subspecialty SIG is open to all interested members of the American Academy of Clinical Neuropsychology, including affiliates and student members, at no additional cost. The Pediatric Subspecialty SIG is particularly focused on the interests of pediatric, child-clinical, and lifespan developmental neuropsychologists, as well as the children they see. The goal of the Pediatric Subspecialty SIG is to continue to build upon the work that has already happened within the AACN to further the cause of pediatric neuropsychology.
Join Us!
The most formal way of joining is via the AACN-Ped listserve. By insisting on relevance and civility on our list-serve, we have created a home for individuals who found other lists to have too much irrelevant "noise" or uncivil behavior, and consequently left those lists or relegated posts to rarely-visited junk folders. AACN-Ped list members agree to terms of use that outline the type of content that will NOT be tolerated. In brief, messages or posts that denigrate or are considered derogatory to any person or organization will not be permitted. Messages that are considered offensive or unprofessional will be deleted from the list, and the person that posted the message will be reminded about the expected conduct on the list. A second infraction will result in temporary suspension from the group. A third infraction will result in permanent removal from the list. This rule will be applied evenly and to all members of the group, and will not favor any individual or organization over another.
How to Join
You need to be a current AACN member or affiliate. Neuropsychologists with Active Member status are all board-certified by the American Board of Clinical Neuropsychology (ABCN)/American Board of Professional Psychology (ABPP). Affiliates are professionals who have joined the AACN mission but who are not yet board-certified by ABCN. Student members are trainees who have joined AACN. To join AACN, visit the affiliate status page or student member page. Once you are an AACN member or affiliate, you can join. You do not need a Google account, though you'll find it much easier to manage your list settings if you have one, which is free and easy to create. If you do not have a Google account and want to make one that is linked to your current e-mail, go to https://accounts.google.com/SignUpWithoutGmail and follow the instructions, entering in whichever e-mail address you want linked to the list-serve (if you use Gmail, you may learn that an account already exists, even if you didn't know it). A caution: make sure that the e-mail you use allows you to both send and receive e-mails (some people have "alias" addresses at which they can receive e-mails, but not send them–don't use those alias addresses, because you'll run into problems posting to the listserve). To request to become a member, visit this page. Please note that the email list subscription request page is only accessible to current (dues-paid) members. You'll receive a confirmation e-mail once you have been added.
How to Manage Your Listserve Account
Within Google Groups, you can change your settings to get real-time updates, a single daily email that tells you about activity in the group (e.g., digest), view messages online only without any email, temporarily suspend messages (e.g., for vacation), or unsubscribe. However, to do that you'll need to have a Google account.
If you have a Google account
log into it via Google (link is on the top right of the Google home page)
click on the link at the bottom of the page for "Groups – Manage subscriptions".
click on "My Groups" and then "AACN Ped Sig"
click on "My Membership" and select your desired settings.
If you don't have a Google account and want to start one
see the instructions above; be sure to link your Google Account to the e-mail address that receives messages from AACN-Ped.
If you want to unsubscribe and do not have a Google account