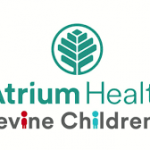 Website LevineChildrens Atrium Health Levine Children's
Atrium Health, Sanger Heart and Vascular Institute (SHVI), in affiliation with Atrium Health Levine Children's announces an opening for a full-time Pediatric Neuropsychologist in the Cardiac Neurodevelopmental Program (CNP). Our CNP program participates in the multinational Cardiac Neurodevelopmental Outcome Collaborative (CNOC) partnering with families to optimize neurodevelopmental outcomes for children born with congenital heart disease (CHD). The patient population consists of individuals (infants – 21 years of age) born with CHD or heart transplant recipients.
Required qualifications include: Psy.D. or Ph.D. from an APA or CPA accredited clinical psychology program; APA or CPA accredited internship training; Postdoctoral specialty training in clinical neuropsychology, in accordance with Houston Conference guidelines (minimum 2-year training); Licensed or license eligible in NC; and have experience in evaluating children, adolescents, and adults.  Experience with chronic medical populations, neurodevelopmental disorders, and Autism assessments (including ADOS) is highly preferred.  The ideal candidate will have strong interpersonal, oral, and written communication skills.  Candidates should be aware prior to applying they will not be provided with a psychometrician initially and are responsible for their test administration, scoring, and interpretations, however we do plan to add a psychometrician to the team down the road.
For those not board certified, ABPP board certification is expected within five years of hire, with support and compensation available for the boarding process. Candidates must be license eligible in North Carolina. The position carries an academic appointment in the Department of Pediatrics at Carolinas Medical Center. Rank will be commensurate with level of experience and qualifications.
About Sanger Heart & Vascular Institute
Atrium Health – Sanger Heart & Vascular Institute is one of the Southeast's largest cardiac and vascular programs providing the highest quality care available to patient with cardiovascular disease throughout North and South Carolina. Sanger employs more than 110 physicians in a network of more than 25 locations to provide the highest quality care available to patient with cardiovascular disease throughout North and South Carolina. Sanger has more than 50 years of experience providing world-class, comprehensive acute and chronic cardiovascular services including the region's only heart transplant center and pediatric heart surgery program.
About Levine Children's Hospital
Atrium Health Levine Children's Hospital (236 beds), located on the campus of Carolinas Medical Center, treats more pediatric patients per day than any other hospital in North Carolina. Last year alone, as a referral center for pediatric trauma and pediatric surgical services, patients traveled from 19 countries and across the US to receive care from Levine Children's Hospital.
LCH has repeatedly been ranked among the Best Children's Hospitals in the nation by US News & World Report, most recently in eight pediatric specialties for 2021-2022 including Cardiology and Heart Surgery.