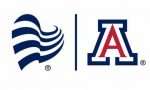 Website Banner University Medical Center - Phoenix (BUMCP)
In partnership with the University of Arizona, Banner University Medicine Phoenix is seeking (2) APA-accredited Neuropsychologists to care for our diverse Phoenix community in a primarily clinical role within the Department of Neurology. The selected clinicians will be the primary neuropsychologist for general neurology cases, including stroke, concussion, and traumatic brain injury; and will also enjoy caring for patients through a wide variety of referrals from the health system's interdisciplinary team, including neurosurgery, primary care, cardiology, psychiatry, and solid organ transplant patients coming from various backgrounds throughout the Central Arizona region. With a vibrantly diverse patient population, Spanish-speaking skills are advantageous. This role will train and supervise practicum students with neurology and psychiatry resident activities: presentations, resident seminars, grand rounds, and psychiatry seminars. Support is available for research activities, although this is primarily a clinical position. We are a growing program with hope to offer a post-doctoral Clinical Neuropsychology Fellowship at the University of Arizona, so the desire to teach and supervise is essential. The position also includes an opportunity for a faculty appointment at the University of Arizona.
Position Overview:
Employed position with a competitive benefits package
Enjoy a wide variety of referrals in a primarily clinical role working with an interdisciplinary team, including neurology, neurosurgery, primary care, cardiology, psychiatry, and solid organ transplant
Clinical Faculty research and teaching engagement opportunities available with the University of Arizona
No Call | Weekday (M-F, 8-4/9-5) schedule allowing for thriving work/life balance
100% Adult patient population
Cerner System's EMR
Minimum qualifications:
Successful Completion of an APA-accredited Post-Doctoral Clinical Neuropsychology Fellowship (Ph.D. or PsyD)
Arizona Licensed by the AZBP, or willingness to obtain
Board certified or eligible in clinical neuropsychology (must be certified within 3 years of start date)
Experience with a variety of specialties including Stroke and Headache
Ability to perform Spanish batteries and feedback preferred
Desire to teach and supervise neuropsychology fellows, clinical staff, and therapists is essential
Banner Benefits:
You take care of others. Let us take care of you. At Banner, your benefits package is all about your well-being. But that's more than just basic medical, dental, and vision coverage — it's everything that makes you uniquely you, from your emotional health to your family to your satisfaction at work. So, we design your benefits with you in mind. We listen to what you have to say, offer a wide variety of competitive benefits to give you peace of mind, and provide additional tools and resources to support you.
Legal, Medical, Dental, and Vision Benefits Coverage
Paid Sick Time, Personal Time Off, Malpractice, and CME Allowance
Resources available for pet care, childcare, elder care, housekeeping, and tutoring
24/7 Confidential Mental Health Support, plus coordination of child and eldercare
Physician Well-Being Program, including healthy-habit building, fitness challenges, nutrition guides, on-demand webinars, sleep guides, mindfulness, and more!
Public Service Loan Forgiveness
Financial wellness resources, including retirement plans with matching or 401b deferred options, employee perks, and discounts
Our Community:
Iconic Desert. Beautiful Skylines. Greater Phoenix, AZ is the nation's sunniest metropolis and the cosmopolitan heart of the majestic Arizona desert. It's a city that basks in year-round sunshine with stunning Sonoran Desert scenery. Phoenix is the United States' sixth-largest city with a population of over 1.4 million, home to 200+ golf courses, MLB Spring Training mecca, daytrip drive to six different lakes, culturally enriches with a plethora of museums, as well as an extensive offering of casual patio dining, destination spas, and upscale shopping. The area offers miles of hiking, biking, and equestrian trails, professional sports, world-class theater, and exceptional musical entertainment. Adventure, fresh air, and beautiful sunsets… Arizona has it all.
If interested, we encourage you to submit your CV for consideration to Linda Montano, doctors@bannerhealth.com OR, apply directly at practicewithus.bannerhealth.com for live application tracking. Thank you!
The safety of our team members and patients is of utmost importance, so Banner is requiring the COVID-19 vaccine for all team members. As members of the healthcare field, we are in the business of caring for people, so we take seriously our commitment to ensure our patients and teams are safeguarded from this rapidly changing and dangerous disease.
As an equal opportunity and affirmative action employer, Banner University Medical Group (BUMG) recognizes the power of a diverse community and encourages applications from individuals with varied experiences and backgrounds. BUMG is an EEO/AA – M/W/D/V Employer.