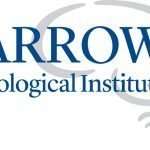 Website Barrow Neurological Institute
Barrow Neurological Institute
St. Joseph's Hospital and Medical Center
Phoenix, AZ
Clinical (f)MRI Neuropsychologist- Associate/Assistant Professor level
Joint appointment in Neuropsychology and Neuroradiology
We are seeking a neuropsychologist who possesses the skill set outlined in the APA Division 40 position paper regarding the role and qualifications of the neuropsychologist in functional MRI (The Clinical Neuropsychologist. 2004;18:349–351). The ideal candidate will be able to select fMRI tests that align with presurgical needs and adapt the tests when needed to accommodate the patient's cognitive weaknesses and will instruct, practice and administer the tests with the patient. Because accurate data depends on careful data analysis, the ideal candidate will have experience in fMRI data analysis and interpretation and will generate a clinical report. Use of tractography to generate white matter tracts for clinical use is also expected.
The candidate, in addition to having qualifications and experience enabling them to obtain ABCN/ABPP certification (if not already held) will also have expertise in clinical neuropsychological evaluation of a neurological population of their choosing, though oncology or neurodegeneration would provide especially good fit.
Clinical Requirements-
1) The candidate will be expected to perform fMRI evaluations and generate clinical reports and collaborate with neurosurgeons and neuroradiologists to relate mapping findings (approximate half time commitment).
2) The candidate will be expected to work approximately half time in the clinical neuropsychology department's outpatient clinic
Teaching requirements-
1) The position includes training of the neuroradiology fellows in clinical fMRI.
2) Starting year 2 the position takes the lead role in implementing a fellowship program for the training of a neuropsychology fellow in fMRI
3) The candidate will participate in teaching neuroimaging/neuroanatomy and neuropsychology seminars and in providing clinical supervision of postdoctoral neuropsychology fellows and technicians within the department of clinical neuropsychology.
Candidates may fulfill part of their time commitment in neuropsychology by conducting research.
Qualifications:
PhD in Clinical Psychology/Neuropsychology and internship (APA-accredited) and fellowship in clinical neuropsychology
Licensable as a psychologist in Arizona
Advanced knowledge of fMRI and DTI
Expertise in fMRI data acquisition and processing
Expertise in diffusion tractography
The institution offers a highly competitive salary and excellent fringe benefits. Phoenix enjoys wonderful recreation, sports and arts opportunities, a relatively low cost of living for a major city, and given its climate and diverse geography, is a major tourist destination.
Candidates must be US citizens or permanent residents by the time of application.
Interested candidates should send a letter of interest and curriculum vitae to:
Alexander I. Tröster, Ph.D., Professor and Chair
Department of Clinical Neuropsychology
Barrow Neurological Institute
222 West Thomas Road, Suite 315
Phoenix, AZ 85013
602-406-4944
BarrowNeuropsychology@DignityHealth.org