Full Time
115,000 - 150,000 USD / Year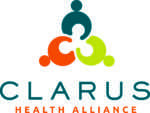 Website Clarus Health Alliance
Clarus Health Alliance is a community-focused group practice providing behavioral health services in the central and eastern regions of Connecticut. We are recruiting two full-time neuropsychologists to provide services for clients presenting with a complex range of neurological, psychiatric, and/or educational conditions. Our openings include the following: 1 adult neuropsychologist position; 1 pediatric neuropsychologist position.
Over the past 30 years, we have cultivated strong relationships with a wide range of professionals in the community. Our referrals come from a variety of sources, including neurology, primary care, psychiatry, universities, local schools, community health centers, local hospitals, independent physician offices, attorneys, and employers. We routinely provide exams related to fitness for duty, pre-surgical clearance, pre-employment screenings, and workers compensation.
In addition to excellence in clinical care, we are passionate about training the next generation of neuropsychologists. Each year, we recruit neuropsychology practicum students from local universities. As a part of the training year, students are mentored on research projects that can be presented at conferences and developed into publications. Engagement in training and student mentorship is voluntary.
Competitive applicants must have a Psy.D./Ph.D. in clinical psychology from an APA or CPA accredited graduate program and completed an APA accredited internship program. It is also expected that all neuropsychologist staff members have completed a formal two-year postdoctoral fellowship focused on specialty training in clinical neuropsychology. Applicants must be licensed or license-eligible for independent practice in the state of Connecticut.
The ideal candidate will have expertise in neuropsychological assessment of adults or children, strong written communication skills, and a capability to see a wide range of conditions. For compensation, we offer salary and percentage options. Individuals selecting the percentage option and seeing a full case load (~5 per week) can expect to earn >$125,000/year. In the percentage model, there is ultimate flexibility and no income ceiling. We utilize technicians to increase efficiency and improve quality of life. Top candidates will receive a $5,000 sign-on bonus and a $2,000 moving assistance stipend. Other benefits include health insurance, coverage of annual license fees, a yearly spending budget, and a company funded retirement account (IRA).
Connecticut is a wonderful place to live and work. If you like outdoor activities, look no further! We have more beaches, forests, lakes, and rivers than you can possibly visit. You can watch birds in the spring, hike in the summer, pick apples at an orchard in the fall, and go downhill skiing in the winter. We are strategically located about 100 miles north of New York City, 100 miles south of Boston, and 50 miles west of Providence. Within 90 minutes, you can be watching a show on Broadway in NYC, cheering for your team at Fenway Park, or enjoying one of the many wonderful ocean-front beaches in Rhode Island. Eating farm-to-table is so easy in Connecticut with the abundant local farms as well as farmer's markets, dairy stands, and breweries. And don't get me started on the great pizza debate – New Haven is the best! Connecticut school systems are top ranked in the country; they are well resourced and have a reputation for excellence at all levels. Regardless of where you live, we know you will love Connecticut as much as we do!
Clarus is an equal-opportunity employer. We celebrate diversity and welcome individuals from a wide range of backgrounds, ethnicity, religion, gender identity, and sexual orientation to join our thriving group. To apply, please submit a letter of interest, CV, and two de-identified work samples (e.g., reports) to Executive Director Caleb P. Peck, Psy.D. ABPP, caleb.peck@clarushealthalliance.com. Early career and bilingual neuropsychologists are encouraged to apply. For more information, please visit our website at www.clarushealthalliance.com or contact us at 860-889-7274. We look forward to hearing from you!