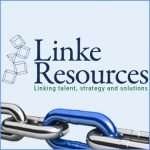 Website Company Confidential
On behalf of our client, Linke Resources is conducting a search for a:
Neuropsychologist
Position Summary:
The Neuropsychologist will provide direct, consultative, and supportive assessment and therapeutic services to individuals with intellectual disabilities, autism, acquired brain injuries and typically developing children and adults, as well as those in need of cognitive rehabilitation. Services are performed in an outpatient and residential treatment center.
Responsibilities:
* Conducts diagnostic assessments and develops intervention plans for individual persons served. Includes educational development test administration and interpretation and neuropsychological assessment.
* Determines the need for therapeutic intervention, level of intellectual functioning, communication abilities, achievement performance, adaptive behavior, and other cognitive functions.
* Reviews assessments of persons served, administers standardized testing, performs formal and informal testing, performs clinical observations, conducts specialized screenings, interprets behavior data graphs and assessment results, and provides recommendations for service delivery.
* Provides direct psychological therapy (individual and group), treatment services, and intervention.
* Provides consultative services in neuropsychology to Trans-Disciplinary Team (TDT) and other staff members, persons served family members, and residential direct care givers.
* Provides ongoing technical support and serves as a member of the TDT; Formulates methods and techniques for use by TDT to ensure a functionally-sound behavior plan, as needed for persons served in accordance with the Individualized Program Plan.
* Works directly with assigned practicum students and post-doctorate fellows in the assessment and treatment of persons served.  Provides daily advice and guidance to students and fellows and strives to increase their knowledge of discipline-specific methods and techniques.
*Consults with medical/healthcare providers, specialists, family members, and agencies working with persons served regarding cognitive and behavioral needs and progress.
Qualifications:
*Doctoral degree in Clinical Psychology, Counseling, Psychology, or a related Psychological field.
For more information or to apply for this position, contact Dr. George Linke at gplj@linkeresources.com