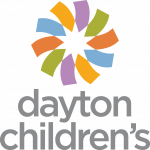 Website Dayton Children's Hospital
Pediatric Neuropsychologist (clinical position)
Dayton Children's Hospital, in Dayton, Ohio, is recruiting a pediatric neuropsychologist as we embark on our initiative to expand mental health services. Candidates must possess a doctorate from an APA accredited program in psychology or neuropsychology with fellowship training in pediatric neuropsychology. Candidates must be licensed or license eligible in Ohio. Consideration will be given to those in the second year of postdoctoral training.
The successful candidate will serve the assessment needs of well over 35 medical subspecialties represented within our hospital and community. The hospital has a rich referral base with excellent neurosurgical and hematology/oncology services, and a longstanding relationship between Neurology and the Psychology departments.
Dayton Children's is a free-standing, Level I pediatric trauma center and serves a pediatric population of 510,000 from a 20-county region of central and southwestern Ohio and eastern Indiana. Please visit  www.childrensdayton.org for additional information.
Dayton is the sixth largest city in Ohio and is noted for its association with aviation most notably due to the Wright brothers' invention of flight. The city is home to the National Museum of the United States Air Force, some of the best private and public schools in the state, a vibrant arts and entertainment community and a beautiful system of parks, trails, and river corridors. www.daytonohio.com
Contact:
Sharisse N. Cook, MBA-HRM
Provider Sourcing Specialist
Dayton Children's Hospital
cooks3@childrensdayton.org
937.641.3752