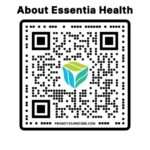 Website Essentia Health
Enjoy numerous outdoor recreational activities!
Provides clinical neuropsychological examinations using models of brain-behavior relationships to provide evaluation and assessment, treatment, education, and consul­tation to improve clients' abilities to their highest feasible level. The pediatric neuropsychologist will be housed in the Department of Neurology at Essentia Health – Duluth Clinic. Referrals come from a wide range of departments, including Neurology, Pediatrics, Physical Medicine & Rehabilitation, Psychiatry/Behavioral Health, Hematology/Oncology, and Pediatric Cardiology. The addition of a third pediatric neuropsychologist will allow for expansion of the service to accept more referrals from these and other departments with Essentia Heath as well as from community providers.
Referring conditions cover a wide range of neurodevelopmental and acquired conditions such as traumatic brain injury (TBI)/concussion, epilepsy, long-term survivors of pediatric cancers, and complex psychiatric conditions. The position is generalist in nature, but opportunities to develop specific areas of practice in concert with the two current pediatric neuropsychologists. Experience in the diagnosis of Autism Spectrum Disorder (ASD) would be appreciated. Patients referred to neuropsychology are from a wide catchment area. This broad catchment area facilitates the opportunity to see patients from a wide range of backgrounds with a particular emphasis on patients living in rural communities. The new pediatric neuropsychologist will join the two current pediatric neuropsychologist as well as three adult neuropsychologists. The neuropsychologists work closely with the neurology providers within the department as well as with a wide range of medical providers, psychologists, occupational therapists, physical therapists, and speech-language pathologists across the Duluth Clinic and St. Mary's Medical Center. The position is clinical in nature, but opportunities to develop research interests exist. In addition, opportunities for clinical supervision to licensed and unlicensed personnel exist.
Schedule:  Monday-Friday, no call, no weekend, day hours
The pediatric neuropsychologists primarily see children between 2 and 18-years of age, but opportunities to work with slightly younger and older children are available.
QUALIFICATIONS
Current Psychologist licensure in the appropriate state(s). Certified by the American Board of Clinical Neuropsychology (ABCN), the Board of Professional Neuropsychology (ABPN) or the American Academy of Pediatric Neuropsychology (AAPdN) or able to attain board certification within 2 years from date of hire.  Neuropsychology Fellowship completed.
Search or Apply online at www.essentiahealth.org/careers
Or contact:  Kristen Reardon, Physician Recruiter
701-361-6026 • (fax) 701-364-4209
Email: Kristen.Reardon@EssentiaHealth.org
Essentia Health is an equal opportunity employer.  All qualified applicants will receive consideration for employment without regard to race, color, religion, sex, sexual orientation, sexual identity, national origin, disability, protected veteran status, or any other characteristic protected by law.