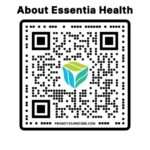 Website Essentia Health
Enjoy outdoor adventures? Find it in Duluth, MN!
Seeking a Pediatric Neuropsychologist to join our team:
Join our current team of 2 Pediatric Neuropsychologists and 3 Adult Neuropsychologists.
Working closely with Neurology team, with referrals coming from Neurology, Pediatrics, PM&R, Behavioral Health, Hematology/Oncology and Pediatric Cardiology.
Generalist position, seeing a wide range of neurodevelopmental and acquired conditions such as traumatic brain injury (TBI)/Concussion, epilepsy, long-term survivors of pediatric cancers and complex psychiatric conditions.
Opportunity to develop specific areas of practice in concert with the 2 current Pediatric Neuropsychologists.
Experience in Autism Spectrum Disorder (ASD) is desirable, but not mandatory.
Will see children between 2 and 18 years of age, but opportunity to work with slightly younger and older children.
Clinic position – Monday – Friday, no call, no weekends.
A brand new, state of the art hospital is being built on campus, overlooking beautiful Lake Superior.
Complete benefit package, including competitive salary, generous starting bonus, CME dollars, malpractice insurance, and more!
For more information, please contact:
Kris Reardon, Physician Recruiter
PH: 701-361-6026
Email: Kristen.Reardon@EssentiaHealth.org
Duluth, Minnesota – "Find it in Duluth"!
Learn more about Duluth at www.visitduluth.com, including:
Sports & recreation opportunities
Arts & entertainment activities
Restaurants, special events and much, much more! 
Essentia Health is an equal opportunity employer.  All qualified applicants will receive consideration for employment without regard to race, color, religion, sex, sexual orientation, sexual identity, national origin, disability, protected veteran status, or any other characteristic protected by law.