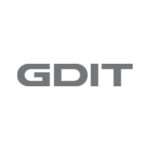 Website GDIT- Military Health
GDIT's Military Health Team is hiring a Sr. Clinical Research Director in support of the Traumatic Brain Injury Center of Excellence (TBI CoE) formally known as the Defense & Veterans Brain Injury Center (DVBIC) located at Joint Base Lewis McCord Air Force Base (9.1 miles south-southwest of Tacoma, Washington.)
As the traumatic brain injury (TBI) Pathway of Care manager within the Military Health System (MHS), the Defense and Veterans Brain Injury Center promotes state-of-the-science care from point-of-injury to reintegration for service members, veterans, and their families to prevent and mitigate consequences of mild to severe TBI.
The Sr. Clinical Research Director will provide leadership to ensure all operations support quality patient care and clinical research and comply with all Command, federal, state, regulatory, TBI CoE and contractor requirements.
What You'll Be Doing:
Directs and provides oversight of research related activities at the TBI CoE site.
Establishes and maintains appropriate staff to ensure that patient care and clinical research projects are delivered on time, on budget, and to the agreed quality standard.
Conducts evaluations and provides therapeutic interventions to individuals as needed to facilitate TBI clinical care management and optimize care.
Develops, implements, and maintains partnership with Patients, other health care providers, researchers, and community resources as applicable
Responsible for the completion of individual workload accountability in accordance with clinic, medical treatment facility and program requirements.
Abides by all applicable regulations with regard to Utilization Review and Quality Improvement directives including, but not limited to, in-service training, peer review, performance improvement, records maintenance, performance evaluations, and release of information.
Assists other contract service providers, military commanders and community agencies in the development and implementation of health programs at the installation and or clinic level.
Participates, as appropriate, in departmental Quality Assurance (QA) programs and adhere to all safety and patient data regulations at all times.
Attends and presents at conferences, meetings, trainings for professional development and presentation of research findings or patient care reports, as appropriate.
Supervises contract staff training, promotes development with immediate and direct feedback, and completes performance evaluations for contract clinical, research, and education staff working under this contract.
Collaborates with physicians in other medical specialties on cases involving complicated and multi-faceted problems. Provides educational presentations on TBI regularly to the appropriate audiences.
Oversees the design and execution of clinical research initiatives, and their compliance with all regulatory bodies.
Supports TBI research through development and implementation of research studies in collaboration with research professionals locally and nationally.
Ensures effective communication and knowledge sharing with TBI CoE research colleagues and scientific team.
Contributes to the preparation of research manuscripts for publication in the area of TBI, and present papers at scientific meetings, as possible.
Serves as a liaison between DVBIC nationally, locally, and the Command. Collaborates with Program Manager and monitors contract program activities (e.g. staff training and performance; recruitment and hiring; and planning).
May oversee clinical and/or education related activities.
May serve as Principal Investigator
What You'll Need (required):
PhD or MD in Neuroscience: Neuropsychology, Psychiatry, or related health or medical field.  (Experience within clinically appropriate systems of care may be accepted in lieu of educational minimums).
A strong clinical background working with neurological patients, especially those with traumatic brain injury required that may meet the intention.
3+ years of training or experience working with patients with traumatic brain injury required.
3+ years of experience in research as demonstrated by publications, presentations required.
2+ years of staff management experience.
A strong background working with neurological patients, especially those with traumatic brain injury required.
Ability to work as part of a multidisciplinary health care team is required.
S/he must adhere to legal, professional and ethical codes with respect to confidentiality and privacy.
US Citizenship required with the ability to pass a T3/ NACLC security investigation.
What Would Be Even Better (preferred):
Prior experience within the DoD/VA systems of care and providing clinical services to individuals, couples or groups strongly preferred.
Knowledge and experience with military health system, combat/deployment issues, brain injury, and psychological health issues in the military are highly desired.
Attributes for Success:
Ability to function independently with a high degree of professionalism and clinical judgment required.
Excellent interpersonal skills with the ability to interact with staff at all levels to foster collaborative research activities required.
Excellent oral and written communication skills required.
Ability to Facilitate and present information to small and large groups as well as the flexibility to re-prioritize quickly required.
Must have a high level of competence in clinical practice, administration, and education.
What GDIT Can Offer You:
401K with company match
Comprehensive health and wellness packages
Internal mobility team dedicated to helping you own your career
Professional growth opportunities including paid education and certifications
Rest and recharge with paid vacation and holidays
GDIT is an Equal Opportunity/Affirmative Action employer.