Full Time
Commensurate with experience USD / Year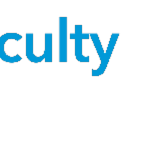 Website George Washington University Medical Faculty Associates
The Department of Psychiatry and Behavioral Sciences at George Washington University is seeking an early career academic clinical neuropsychologist at the assistant professor rank. This is a non-tenure track and primarily clinical position to address growing demands for our general adult neuropsychological service. This serves adult patients with a variety of neurological and psychiatric conditions in our non-profit clinical practice group, the George Washington University Medical Faculty Associates. Conditions include dementias, traumatic brain injury, stroke, epilepsy, auto-immune disorders, brain tumors, and attention-deficit hyperactivity disorder. In addition to the clinical service, there are educational and research components. The educational opportunities include supervision of practicum students as well as teaching medical students and residents in psychiatry and neurology. The research opportunities include developing a program of research and scientific collaboration with faculty in psychiatry and other disciplines. The incumbent would strongly gravitate to the academic-medicine environment and work well independently and on a team.
Responsibilities: As noted above, the primary responsibility is serving on the general adult neuropsychology service, as well as clinical teaching and clinical research.
Minimum Qualifications: Applicants must have completed a doctoral degree from an APA or CPA accredited psychology program, as well as an APA or CPA, approved predoctoral internship with a specialization in clinical neuropsychology. Applicants must also have completed a 2-year post-doctoral fellowship in clinical neuropsychology, be Board eligible or Board certified in clinical neuropsychology, and license eligible in the District of Columbia.
Application Procedure: To be considered, please complete an online faculty application at https://www.gwu.jobs/postings/95254, and upload a cover letter, curriculum vitae, and contact information for three references. Only complete applications will be considered. Review of applications will begin on September 14, 2022, and will continue until the position is filled. Employment offers are contingent on the satisfactory outcome of a standard background screening.
The George Washington University and The George Washington University Medical Faculty Associates are an Equal Employment Opportunity/Affirmative Action employer that does not unlawfully discriminate in any of its programs or activities on the basis of race, color, religion, sex, national origin, age, disability, veteran status, sexual orientation, gender identity or expression, or on any other basis prohibited by applicable law.