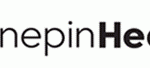 Website Hennepin Healthcare System, Inc.
Hennepin Healthcare System Inc seeks a full time clinical Neuropsychologist in our Psychiatry Department to provide evaluation and treatment of adults with a variety of neurological, medical, and psychiatric disorders. The position will support our outpatient Neuropsychology Clinic as well as the inpatient Neuropsychology consultation service. The successful applicant will join 5 neuropsychologist colleagues, supported by a team of experienced psychometrists.
RESPONSIBILITIES
*Serve outpatients and inpatients at Level I Trauma Center with a range of presenting concerns including neurological, medical, and psychiatric comorbidities.
*Conduct neuropsychological assessments to identify diagnosis, determine client needs, and assist in development of treatment goals.
*Function in a multidisciplinary team setting and communicate with care teams to integrate findings for treatment planning.
*Administer, score and interpret psychological and neuropsychological tests, and write comprehensive reports of neurocognitive and psychological functioning, and relevant treatment recommendations.
*Meet with clients and families to provide feedback and communicate recommendations.
*Consult on diagnosis, treatment, and neuropsychological issues to medical and mental health professionals
*Supervise and train graduate students, interns and fellows.
*Assist in maintaining standards for clinical accreditation by health management organizations, internship program accreditation by the American Psychological Association, and state licensure.
*Opportunity to develop and/or participate in clinical research.
Minimum Qualifications:
*Doctoral degree in psychology obtained from an APA-approved program with appropriate clinical training
*Completion of an APA-approved internship
*Two year post-doctoral fellowship in Clinical Neuropsychology
Training appropriate to the area of specialization is required
*Licensed (or eligible for license) as a Psychologist in the State of Minnesota
Preferred Qualifications:
*Experience working within interdisciplinary medical treatment teams
Board-certified or board-eligible in Clinical Neuropsychology (ABPP-CN)
Positions at Hennepin Healthcare System, Inc. are credentialed through the Office of the Medical Staff in accordance with its policies.