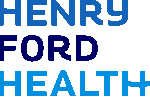 Henry Ford Health
Henry Ford Health System, Behavioral Health Services is seeking a clinical neuropsychologist to perform neuropsychological evaluations across the lifespan with a primary focus in pediatrics. The ideal candidate would be able to see patients of all ages and have expertise in child neuropsychology and autism.
Currently, we have 7 full time and 2 part-time neuropsychologists on staff and are rapidly growing. The division of Neuropsychology conducts evaluations on patients across all ages with various neurological, neurosurgical, medical, psychiatric and sports related injuries.  Neuropsychologists predominantly work in an outpatient setting and as part of multi-disciplinary teams within the following specialty clinics: Autism, Sports Concussion, Geriatrics, Neurology residency and Normal Pressure Hydrocephalus. Additionally, we provide coverage on our inpatient epilepsy monitoring unit and actively participate in weekly and bi-weekly epilepsy and deep brain stimulation surgical conferences.
In addition to clinical care, the incumbent neuropsychologist would be responsible for supervision of psychology externs, interns and post-doctoral fellows.  There are 3 APA-approved interns, 3 APPCN post-doctoral fellows, 4 practicum students and the opportunity to work with medical students, residents and fellows.  For those who qualify academic appointment at Wayne State University is available.  Research and forensic work are encouraged and supported by the health system.
Salary and benefits are very competitive and includes educational funding and fully paid malpractice with tail coverage.  A relocation allowance is available for those who qualify.   Additionally, our staff is linked through a unique "i-phone" network and enjoy the use of the EPIC electronic medical record, as well as other electronic based applications fully accessible from home.
Applicants must have a Ph.D. or Psy.D. in Psychology and have completed an American or Canadian Psychological Association approved Pre-doctoral internship and Post-doctoral training in neuropsychology. The incumbent neuropsychologist should be board eligible. Board certification is required within 3 years of your start date in accordance with Henry Ford Health System Medical Group policy.
To learn more, please forward your CV to:  Brad Merker, Ph.D., ABPP-CN, Division Head of Neuropsychology at bmerker1@hfhs.org.  Once an on-line application has been submitted you will be assigned a recruiter who will personally walk you through the interview and onboarding process.   Henry Ford is a nicotine free environment.  AA/EEO.