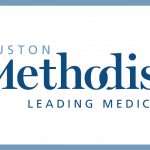 Website Houston Methodist Hospital
Adult Clinical Neuropsychologist
Department of Neurology, 
Houston Methodist Hospital System – Willowbrook
Houston TX
The Department of Neurology, The Neurological Institute, and Houston Methodist Hospital System are recruiting a full-time adult neuropsychologist to join our growing, vibrant, and busy interdisciplinary neuroscience group at the Houston Methodist Willowbrook Hospital campus.  The current neuropsychology team includes a neuropsychologist and a technician.  We work with diverse populations including stroke, TBI, neuromuscular, movement disorder, neurodegenerative, and neurosurgical cases. The successful candidate will have a desire to work with geriatric persons but will also have a breadth of clinical experience to reach across the adult age span.  We see a significant number of younger adults. The position requires strong clinical skills as well as excellent written and spoken communication skills.  The successful candidate will get to interface directly with neurologists, neurosurgeons, and other medical professionals.  The patient care experience is of foremost importance here at Houston Methodist. Thus, an excellent bedside manner is a must.  This position will be designated primarily for outpatient service delivery. However, inpatient consultations are sometimes required.  An application for hospital privileges will be required.  The position is primarily clinical but developing a research agenda is also encouraged with internal support available. An academic appointment is available through Weil-Cornell Medical School.
The Houston Methodist Neurological Institute ranks as one of the top clinical neurology/neurosurgery programs in the country and has a state-of-the-art research institute to support our academic mission. The salary is very competitive and commensurate with the level of experience. We offer a robust benefits package including professional development.  The anticipated start date for this position is September 2022.
Requirements
Ph.D./Psy.D. in Clinical Psychology.
Successful completion of an APA accredited predoctoral internship.
Successful completion of a formal (APPCN) post-doctoral training program in neuropsychology.
Board eligible or board certified.
License or license eligible in Texas.
About Houston:
Houston is the fourth largest city in the United States and a hub for the energy, aerospace, healthcare, and engineering industries. The Greater Houston area encompasses nearly 600 square miles and includes Harris, Fort Bend, Liberty, Montgomery, and Waller counties. The Port of Houston is an attractive destination for international companies doing business around the globe. This is a diverse and international city, in part because of its many academic institutions and strong industries. More than 90 languages are spoken here. Houston also has among the youngest populations in the nation and is the country's demographic future with a mixture of Caucasian, Hispanic, African American, and Asian, among other residents.   Consistent with its size and diversity, the city offers a wide array of dining, entertainment, and cultural opportunities. However, despite its size and diversity, Houston offers a small-town atmosphere in its many neighborhoods and suburbs. Located 30 minutes from the Gulf of Mexico and 30 minutes from the Piney Woods, Houston is ideally located in Southeast Texas to capture the fancy of just about anyone with outdoor interests.
Equal employment opportunity is a sound and just concept to which Methodist is firmly bound. Methodist will not engage in discrimination against or harassment of any person employed or seeking employment with Methodist on the basis of race, color, national origin, religion, sex, physical or mental disability, medical condition, ancestry, marital status, age, sexual orientation, citizenship, genetic information or status as a Vietnam-era veteran or special disabled veteran.
If you are interested in joining our growing group and wish to grow with us contact Mark C. Wilde, Psy.D. ABPP, mwilde@houstonmethodist.org or 281-737-2018. Be prepared to send your CV as well as two blinded sample reports.  Interested candidates can submit their CV and letter of intent to Mr. Matthew Magnuson via MMagnuson@houstonmethodist.org" and join us as we continue to expand into in the local community.
Dr. Wilde will be available to meet at INS to discuss the position (call/txt 281-744-0881 or mwilde@houstonmethodist.org).