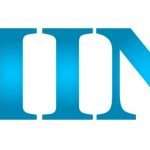 Website Insight Institute of Neurosurgery and Neuroscience
Our mission is to design a world class Biomedical Technology Cam
Insight Institute of Neurosurgery and Neuroscience is looking for a doctorate level Psychologist to join a growing psychology/neuropsychology practice in Flint, MI, starting part-time with the potential to work up to a full-time therapy caseload.
We are a team of health professionals who specialize in traumatic brain injury, spinal cord injury, pain (both acute and chronic) and other neurological disorders. Qualified candidates will possess a doctoral level in psychology from an APA accredited institution, and be fully and independently licensed in the state of Michigan.
Qualified candidates will have a background in neuropsychological and psychological assessments, risk addiction assessments, evidence based therapy practices (e.g., Cognitive Behavioral Therapy (CBT), Mindfulness training, Dialectal Behavioral Therapy (DBT), Motivational Interviewing, etc.), with at least 2 years of post-degree clinical experience. Experience designing and implementing treatment plans and ongoing therapy reflective of patient needs and working as part of a treatment team is preferred.
Qualified candidates will be responsible for timely completion of assessments (primarily brief psychological evaluations), and documentation.
Additional experience with chronic pain, substance abuse, depression, PTSD, and anxiety is also preferred.
Additional Qualifications – Personal liability insurance