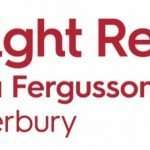 Website Laura Fergusson Trust
Clinical Psychologist/ Neuropsychologist – Christchurch
Full time or part time position
•                    Join our passionate team working with brain injured clients
•                    Exciting position in an expanding service
•                    Stimulating work with plenty of variety
•                    Opportunity to work flexible hours
The Laura Fergusson Trust Canterbury is an independent, not-for-profit community and residential rehabilitation service provider. We specialise in providing residential and rehabilitation services for people who have suffered acquired or traumatic brain injury. We also work with clients with other serious injuries.
Here at Laura Fergusson Trust, we are expanding our Psychology Services and need an experienced professional to provide quality psychological services to our client group. We are looking for an experienced Clinical Psychologist with a passion for Neuropsychology, who enjoys community based work within a supportive inter-disciplinary team. You must be skilled in conducting assessments and providing rehabilitation, but also have a desire to develop new ways of working with clients and their families to improve outcomes following neurological conditions. The post is based in Christchurch, but some travel may be necessary.
Working with a permanent team of Clinical Psychologists and Neuropsychologists, you'll also have plenty of support from the wider inter-disciplinary team. You'll be involved with a variety of clinical work (assessment and therapy) for injury related rehabilitation including Neuropsychology. There's also the potential to extend your skills into other types of work such as developing services for children of brain injured parents or contributing to research projects and other upcoming service developments.
Who are we looking for?
•                    A qualified Clinical Psychologist with minimum of three years' experience, with at least 2 years in the area of Neuropsychology.
•                    Specialist skills in Neuropsychology- a qualification in Neuropsychology would be an advantage but is not essential.
•                    Registration with the NZPB under both the Clinical and Neuropsychology Scopes of practice (or registration in the Clinical scope and intention to become registered in the Neuropsychology scope).
•                    A team player who puts clients and their whanau at the centre of everything they do.
•                    Some experience of working on ACC contracts, and research experience, would both be desirable, though not essential.
If you're looking for an employer who will provide you with flexibility within a highly supportive, collaborative inter-disciplinary team then please get in touch. Competitive salary and professional development opportunities offered.
Applying
Please apply by emailing your CV and covering letter to Justine Edmeades, HR/Payroll Coordinator, careers@lftcant.co.nz by 5pm Thursday 3rd January 2018.
For more information, visit our website www.lftcant.co.nz or contact Dr Nic Ward, Clinical Neuropsychologist/Psychology Team Leader at 027 522 1755 or nic@insightteam.co.nz