Freelance
Negotiable USD / Year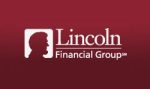 Lincoln Financial Group
Be limitless. Be Lincoln.
The Role at a Glance
Lincoln Financial Group is seeking Clinical Neuropsychologists as well as other behavioral health and medical professionals to work as Independent Consulting Physicians (ICPs). As an ICP, you should have an active clinical practice or clinical teaching appointment, which permits a minimum of 10 hours per week that can be dedicated to this role. The ICP is an independent contractor and is not eligible for employee benefits.
Your role will include reviewing medical records for disability insurance claims from employed individuals who have medical conditions that may impair their ability to perform usual work activities. This role does not involve patient evaluation or care.
What you'll be doing
Review claim files and respond to claim manager questions regarding the available medical information. Claim-related questions may include, but are not limited to, assessment of the degree of impairment, restrictions and limitations, prognosis, standards of care, treatment opportunities, and causal and/or contributory medical associations. The scope of inquiry and review does not including making contractual and/or benefit determinations.
Provide a rationale for opinions that is supported by the standards of care and the peer reviewed medical literature. Describe additional information that if it became available may be useful to further address the questions.
Communicate with treating providers as needed to clarify medical information and the treatment provider assessments of relevant factors.
Consult with Lincoln's Medical Directors and/or relevant Lincoln employees or staff regarding any uncertain issues that may arise in the performance of review activities to ensure appropriate resolution.
Adhere to privacy and other relevant information handling and security regulations.
Note that our group of neuropsychological ICPs is the best qualified in the disability insurance industry with all having the ABPP-CN designation. Experience in performing disability reviews is desirable, but not required. We provide each ICP with a laptop computer and onboarding support.
Please direct any questions to Dr. Crouch either at his LFG telephone number or via email (john.crouch@lfg.com). If you're interested in applying, please forward your curriculum vitae with a request for the application link and he will forward it to you.
John Crouch, Ph.D., ABPP-CN
AVP, Medical Director
Group Protection Claims
john.crouch@lfg.com
Lincoln Financial Group
LincolnFinancial.com
860-200-9309 Office