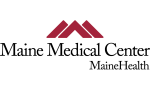 Website Maine Medical Center - MaineHealth
Adult Neuropsychologist
Maine Medical Center
Portland, Maine
Position Summary
The Department of Psychiatry at Maine Medical Center seeks an adult neuropsychologist to join their team at their flagship hospital in Portland, Maine. The position entails providing outpatient neuropsychological evaluation services to individuals referred by the MaineHealth system and other clinics throughout the state of Maine, as well as inpatient services at the main hospital campus. Set on an academic campus, the position provides the opportunity to teach medical residents and students, social work interns and psychology trainees.
The neuropsychologist will work with a dedicated psychometrician and join a superlative care team of physicians, psychologists, advanced practice providers, social work clinicians, case managers and administrative support staff. Opportunities to collaborate with care team members across the health system are abundant.
MaineHealth Medical Group (MHMG) is Maine's largest multi-specialty medical group serving the healthcare needs of patients locally and throughout northern New England. MHMG encompasses a team of more than 600 physicians and 200 advanced practice providers who deliver a wide range of hospital-based, primary, specialty and sub-specialty care. Maine Medical Center has 637 beds and is the state's leading tertiary care hospital and only Level 1 Trauma Center with a full complement of residencies and fellowships and integration with Tufts University School of Medicine. The Emergency Department at Maine Medical Center is comprised of 63 beds, including an embedded 6-bed secure Acute Psychiatry Unit.
MHMG psychologists enjoy the benefits of relocation expenses, generous time off and continuing education allowance, retirement plans, comprehensive health insurance options and access to an extensive medical library. Flexible schedules allow for some non-patient facing work to be completed remotely. Psychologists are encouraged to apply for faculty appointment to the system's academic partner, Tufts University School of Medicine. 
Situated on the Maine coast, Portland offers the best of urban sophistication combined with small-town friendliness. The area provides four season recreational opportunities, such as skiing, hiking, sailing and miles of beautiful beaches. Enjoy an abundance of rich cultural opportunities and great schools in a safe community environment. Just two hours north of Boston, Portland is an exceptionally diverse and vibrant community. 
MaineHealth Medical Group is committed to creating an equitable, inclusive environment that is welcoming to diverse faculty.
For more information or to apply, please visit: https://www.careersatmainehealth.org/jobs/959389-adult-neuropsychologist or contact Maggie McGauley, Provider Recruiter, at maggie.mcgauley@mainehealth.org
Required Minimum Knowledge, Skills, and Abilities (KSAs)
1.      Education: Doctoral degree from a program in professional psychology which at the time the degree was granted was accredited by the American Psychological Association, CPA, or was listed in the publication Doctoral Psychology Programs Meeting Designation Criteria. Two years of postdoctoral training consistent with the Houston Conference guidelines for specialty training in Clinical Neuropsychology.
2.      License/Certifications: Licensed as a Psychologist by the Maine Board of Examiners of Psychologists. Board certification or eligibility for certification in clinical neuropsychology by the American Board of Clinical Neurology/American Board Professional Psychology.
3.      Experience: A minimum of two years of clinical experience providing neuropsychological services in a medical/clinical setting. The equivalent of two years (full-time) postdoctoral experience and specialized training in the study and practice of clinical neuropsychology and related neurosciences supervised by a board certified clinical neuropsychologist.
4.      Abilities: Necessary personal, professional, and interpersonal skills required to conduct neuropsychological evaluations and interventions with patients and their families as well as to work effectively as a member of a diverse health care team.