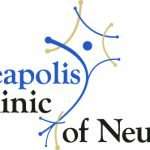 Website Minneapolis Clinic of Neurology, Ltd.
Large physician-owned neurology practice in Twin Cities
Enjoy the benefits of working at a large, independently owned neurology practice with a strong referral program from its physicians and outside referral sources. The Minneapolis Clinic of Neurology, Ltd. (MCN) seeks a clinical neuropsychologist to join our busy practice in Golden Valley, with possible office hours in one or two of our other locations. This position provides outpatient neuropsychological assessment for adult patients with a broad spectrum of neurological disorders.
Requirements
Successful candidates will be Ph.D. or Psy.D. from an accredited APA graduate program and board certified (or nearing completion of board certification process) through the American Board of Professional Psychology. At least two years of experience required.