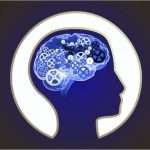 Website Neuropsychology Group of West Virginia PLLC
Neuropsychology Group of West Virginia PLLC is a private practice neuropsychology assessment clinic in Morgantown, West Virginia.  We provide neuropsychological assessment services to individuals across the lifespan, and our group enjoys an excellent regional reputation. Referrals come from across the state of West Virginia as well as from surrounding states, including Pennsylvania, Maryland, Virginia, Kentucky, and Ohio. Referral sources include healthcare specialties from pediatrics, family medicine, internal medicine, neurology, neurosurgery, psychiatry, behavioral health, physiatry, sports medicine, physical therapy, occupational therapy, and speech therapy, as well as local school systems. We see patients for referral questions related to brain injury, ADHD, learning disorders, developmental delays, autism spectrum disorder, anxiety, depression, epilepsy, stroke, and dementia. We also provide forensic consultation services to local attorneys. We currently employ two full-time neuropsychologists and one part-time neuropsychologist as well as three full-time and two part-time psychometrists.  In addition, we collaborate with the West Virginia University Psychology Department to provide clinical training to psychology undergraduate students as well as graduate students in their APA-approved doctoral clinical psychology program.
We are looking to add a neuropsychologist with pediatric and/or adult competencies.  Position requirements include:
·         Ph.D. or Psy.D. in Clinical Psychology or Clinical Neuropsychology
·         Successful completion of an APA-accredited pre-doctoral internship
·         Successful completion of a post-doctoral fellowship in Neuropsychology
·         Strong interpersonal and communication skills
·         Current West Virginia License or License Eligible
Benefits include:
·         Competitive salary based upon experience with productivity bonus
·         401k matching
·         Short and Long Term Disability Insurance
·         Liability Insurance
·         Three weeks of paid time off plus 10 paid holidays each year
·         Annual professional development stipend for CE/licensure fees
·         Well-established referral sources
·         Adjunct faculty appointment in the WVU Department of Psychology is possible
·         Future company partnership opportunity is negotiable
Morgantown, West Virginia, offers small town atmosphere with big town advantages.  The city is nestled in the Allegheny mountains.  It is adjacent to the 921,000-acre Monongahela National Forest established in 1920 and encompasses one of the most ecologically diverse areas in the United States. Elevations range from just under 1,000 feet to 4,863 feet above sea level. The region provides opportunities for world-class mountain biking, rock climbing, white-water rafting, and skiing. The local public school system is consistently ranked highest in the state with a new, tuition-free charter school (Pre-k through 9th grade) opening in fall 2022.  Local high schools have a 95% graduation rate and surpass state and national averages for Advanced Placement test scores. Morgantown is the primary economic engine for the region and is the home of West Virginia University, an R1 research institution.  WVU's flagship medical school and teaching hospitals, including the WVU Rockefeller Neurosciences Institute, are in Morgantown.  WVU has a thriving arts program and exciting Division I (Big 12 Conference) sports programs. In addition to WVU, the local economy is supported by a thriving small business community and major employers including the National Energy Technology Laboratory and the National Institute of Occupational Safety and Health. Morgantown has an extensive rail-trail system for walking, running, and biking. We also have an MLB Draft League baseball team (West Virginia Black Bears) during the summer months.  On the eastern edge of town, majestic Cheat Lake is a 1,730-acre man-made reservoir.  The Monongahela River winds through the middle of town.  Either of these two waterways is a perfect getaway where you can find spots for swimming, canoeing, kayaking, boating, and fishing.  Morgantown is an hour south of Pittsburgh and within a few hours' drive to Cleveland, Cincinnati, Baltimore, and Washington DC.
For more information about our practice, please visit www.ngwv.net.
Please submit letter of interest and CV to: Marissa Carey, PhD, at mcarey@ngwv.net.