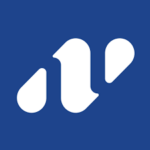 Website Nuvance Health
Neuropsychologist Opportunity –Danbury, CT (60 miles from NYC)
Nuvance Health, formerly known as Western Connecticut Health, has as exciting opportunity in our growing Neuroscience Institute for a full-time Neuropsychologist in both New York and Connecticut locations. New York practice are located in the suburban Mid-Hudson Valley region of New York State, just 75 minutes north of New York City and along the Hudson River. This is a long established and large practice that includes neurologists, physician assistants, and neuropsychologists, part of the larger 7 hospital Nuvance Health network. This position will require some traveling to our NY location in Poughkeepsie, NY.
The neuropsychologist is responsible for performing outpatient evaluations of adults and older adolescents with neurological disorders. We see a large number of individuals with neurodegenerative conditions, movement disorders, multiple sclerosis, brain tumors, and stroke. We see patients from several multidisciplinary clinics including outpatient neurology, movement disorders, stroke, headache and concussion/TBI clinics. The neuropsychology service also sees individuals with epilepsy and seizure disorders. We perform pre and post-operative assessments for individuals undergoing DBS placement surgery and shunt placement in NPH. We have approximately 10 clinical trials with Co-PI potential. Our robust academic medical center includes neuropsychology trainees, neurology residents, medical students, and incoming neuropsychologists will have opportunity for supervision. We offer a highly competitive compensation package, as well as allowances for CMEs and Dues
Candidates must have completed a doctoral degree from an APA- or CPA-accredited psychology program, an APA-accredited internship with experience in neuropsychology, and a two-year postdoctoral fellowship with specialization in clinical neuropsychology. Connecticut licensure required. Board certification or eligibility for certification by the American Board of Professional Psychology/American Board of Clinical Neuropsychology (ABCN) is required. Bilingual and early-career candidates are encouraged to apply. Candidates should have strong communication & interpersonal skills and the ability to maintain rapport with patients and colleagues.
About Hudson Valley, NY:
The Hudson Valley boast an excellent quality of life. As part of the greater NY metropolitan area, our area enjoys both proximity to New York City culture and access to a wide array of outdoor activities. From hiking, biking, and boating, to cafes, art galleries, and local farmers markets, this beautiful suburban location offers endless ways to spend your leisure time. Excellent housing and highly rated public and private school options can be found throughout the region. The area offers easy commuter access to New Yok City via train or car. Boston, Hartford, and New Haven are all also easily accessible. Our vibrant cities and picturesque villages interweave culture, history and recreation in one of the country's most livable locations.
About Nuvance Health:
Nuvance Health serves 1.5 million residents across New York and Connecticut and includes more than 2,600 aligned physicians, 12,000 employees, seven hospitals (Danbury Hospital, New Milford Hospital, Northern Dutchess Hospital, Norwalk Hospital, Putnam Hospital Center, Sharon Hospital, and Vassar Brothers Medical Center), a large network of primary care and specialty practices, and multiple affiliated organizations.
For more information or to apply for this position, please contact Stephanie Ramirez, Advanced Practitioner Recruiter, via email stephanie.ramirez@nuvancehealth.org.
We are a Section 501(c)(3) tax-exempt organization and therefore eligible employees may qualify for forgiveness of certain federal student loans under the Public Service Loan Forgiveness Program.
WE ARE AN EQUAL OPPORTUNITY EMPLOYER. Qualified Applicants are considered for positions and are evaluated without regard to mental or physical disability, race, color, religion, gender, national origin, age, genetic information, military or veteran status, sexual orientation, marital status or any other classification protected under applicable Federal, State or Local law.