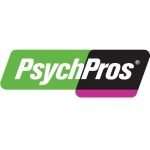 Website PsychPros
$1,000 BONUS FOR SUCCESSFUL HIRE!
PsychPros is seeking a full-time, clinical Neuropsychologist to provide assessment and consultation services in the Saginaw, Michigan area. The patient population ranges from older adolescents to the elderly. Diagnostic categories include traumatic brain injury, stroke, and brain tumor. Most activities will initially be inpatient, with plans to continue to grow outpatient services, including more comprehensive post-acute evaluations. The successful candidate will join a vibrant and growing service that includes physiatry, nursing, and rehabilitation therapy.
Minimum requirements include completion of a Doctoral degree in Psychology from an APA- or CPA-approved program, including an APA- or CPA-approved internship, with subsequent completion of a 2-year formal postdoctoral residency. Pursuit of board certification in clinical neuropsychology through the American Board of Professional Psychology will be expected and supported. Preference will be given to candidates who are eligible for immediate licensure in the state of Michigan.
Competitive salary and benefits, relocation assistance, and support for continuing education, will be provided. Individuals who can bring increased diversity of thought or experience to the organization (e.g., persons with experience on the patient side of healthcare, or who are bilingual) are especially encouraged to apply.
If you are interested in further information, please provide an updated copy of your resume, salary requirements, and a good time to contact you, to Daniel@PsychPros.com.