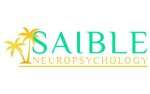 Website SAIBLE NEUROPSYCHOLOGY LLC
Saible Neuropsychology is seeking a full-time pediatric neuropsychologist to join our growing team in working with children and adolescents who have neurodevelopmental, neurological, and psychiatric disorders. 
The neuropsychologist will be responsible for interview, test administration and scoring, feedback, and report writing, as well as consultation. This is an independent contractor position with a competitive compensation percentage provided. 
Qualifications for the position include doctoral training and internship at APA-accredited programs, with 2-years of specialized post-doctoral training in pediatric neuropsychology in a fellowship that adheres to Houston Conference Guidelines. Graduate, internship, and fellowship training with an emphasis on assessment and treatment of pediatric populations is essential. The candidate must be licensed or license-eligible in Florida.
Interested candidates should email a letter of interest and curriculum vitae to: Shivani Saible, Ph.D., ABPP  at info@SaibleNeuro.com
Please visit our website for more information about our practice: www.SaibleNeuro.com