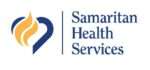 Website Samaritan Health Services
Samaritan Health Services in Oregon has an opportunity for two Adult Outpatient Neuropsychologists
Samaritan Neuropsychology located in Albany, Oregon is seeking to hire two adult outpatient neuropsychologists to provide comprehensive neuropsychological services for the mid-Willamette valley.
The ideal candidate will be able to provide assessments for geriatrics and adults who present with neurological, cognitive, and behavioral problems due to a wide range of etiologies. Other opportunities include working with sports medicine and concussion clinics as well as our medical inpatient units. The position will be partially based out of an integrated primary care clinic that houses a family medicine group along with health psychology and clinical social workers.
Job Specifics
·         Options for 4 or 5 day work week, including 25 patient contact hours weekly
·         Average 5-6 evaluations weekly
·         Join 2 other neuropsychologists
·         Clinic offers front office support, along with a psychometrist
·         Requires teaching in Samaritan's psychology training program, with the option to work with family medicine residents as well.
Job Requirements
·         Doctorate in Clinical Neuropsychology or Clinical Psychology with a neuropsychology track; OR sufficient neuropsychology experience from an accredited (APA or CPA) university
·         Completion a 2 year post-doctoral residency in Neuropsychology
·         Board eligibility in neuropsychology through the American Board of Professional Psychology (ABPP), with board certification completed within 3 years of employment
·         Licensed or license-eligible in Oregon
Location details
Samaritan Health Services is an Equal Opportunity Employer. Corvallis and Albany are active cities within the gorgeous mid-Willamette valley that offers a great lifestyle of outdoor activities, easy access to the ocean, and quick access to major metropolitan areas hosting sports and cultural events without all the traffic.
For more information please contact Veronica McShane, vmcshane@samhealth.org or apply online at www.samhealth.org/docjobs