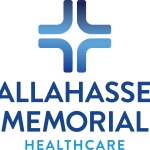 Website Tallahassee Memorial HealthCare
Your Hospital for Life
Physicians Partners Neurology Specialists of Tallahassee Memorial HealthCare, Inc. is seeking a full-time Pediatric Neuropsychologist to provide comprehensive neuropsychological services to our pediatric population (3 to 17 years of age). We are seeking a fellowship trained, board certified or eligible clinical neuropsychologist with experience in assessment of cognitive, academic, and behavioral issues among children and adolescents. Typical referrals include medical/neurological conditions (TBI, epilepsy, etc.), neurodevelopmental disorders (Autism Spectrum Disorder, Learning Disorders, ADHD, etc.), and neurobehavioral disorders with anxiety, depression, or other co-morbid psychosocial, behavioral, and psychiatric issues. This position is clinical and primarily restricted to assessment. Psychotherapy and treatment of patients initially seen for neuropsychological evaluation can be discussed. Primary services are delivered on an outpatient basis. The successful candidate will also provide bedside evaluations of pediatric inpatients whom qualify for the Florida Brain and Spinal Cord Injury Program. Candidates must hold a doctorate in Clinical Psychology with a neuropsychology focus from an accredited (APA or CPA) university and be licensed or license-eligible in Florida. Candidates must also have completed a 2-year post-doctoral residency in Neuropsychology and be board certified or eligible for board certification in neuropsychology through the American Board of Professional Psychology (ABPP). Candidates with ADOS-2 training are preferred, and ADOS-2 training is required before start date. Our practice is comprised of 3 Neurologists, 2 Clinical Neuropsychologists (Adult), 1 Physical Therapist, and 2 Social Workers. We have a strong training relationship with Florida State University. Supervision of practicum students is encouraged.
ABOUT TALLAHASSEE MEMORIAL HEALTHCARE
Tallahassee Memorial HealthCare (TMH) is the leading healthcare system in the region serving the surrounding 17 counties in North Florida and South Georgia. With 772 beds, 3,500 employees and over 500 medical staff members, Tallahassee Memorial HealthCare is the seventh largest hospital in the state of Florida. TMH is a private, not-for-profit healthcare system with a vision of leading the communities we serve to become the healthiest in the nation.
ABOUT TALLAHASSEE, FL
Near but far from the castles and crowds of Disney, lies another magical place in the Sunshine State – one with a fascinating past, a diverse population, a buzzing political center, and great pride. Often described as "The Other Florida" with its deep-rooted history, rolling hills, mild climate, Southern-style hospitality and canopy roads of moss-draped oaks, it is a Florida few have seen.
Best known as Florida's state capital, Tallahassee is a medium-sized city where the power of state government and a vibrant academic and artistic community are complemented by old-fashioned charm. Tallahassee is located in the central northwest panhandle region of Florida, 30 minutes north of the Gulf of Mexico and 30 minutes south of Thomasville Georgia. This region marks the center of the eight-county "Big-Bend" area.
Tallahassee…. A great place to live. A better place to practice!!