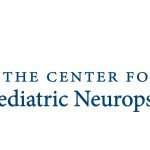 Website The Center for Pediatric Neuropsychology
The Center for Pediatric Neuropsychology is seeking a pediatric neuropsychologist specializing in the assessment of toddlers, children, and adolescents presenting with a wide range of neurological and neurodevelopmental disorders. Our patients consist of a wide range of genetic, medical, and neurodevelopmental concerns. The referral base is extensive and we collaborate with a variety of medical specialists in the area. Our team includes three pediatric neuropsychologists, two of whom hold subspecialist certification, a child psychiatrist/developmental behavioral pediatrician, and a full-time psychometrist. We pride ourselves on providing high quality assessments and evidence based treatment plans while adhering to the highest practice standards in our field.
The Center for Pediatric Neuropsychology is a regional specialty clinic for pediatric neuropsychological services. The home clinic is based in Palm Beach Gardens, with a satellite clinic in Port St. Lucie. Our newest clinic is based in West Des Moines, Iowa. An additional satellite clinic on Grand Cayman Island provides the unique opportunity to work with a variety of cultural groups in a multi-disciplinary setting. The current position will work primarily out of the Port St. Lucie clinic, with opportunities to work out of the Palm Beach Gardens and Grand Cayman clinics.
This position requires a doctoral degree in psychology from an APA accredited program, specialty training in clinical pediatric neuropsychology under Houston guidelines, and completion of both an APA accredited pre-doctoral internship and an APPCN-member or equivalent postdoctoral fellowship in clinical neuropsychology. Given the broad referral base, candidates must have both breadth and depth of training. Individuals with a strong background in the assessment of preschoolers are highly desired. Candidates must be board certified or board eligible. Subspecialty certification in pediatric neuropsychology is expected and encouraged. Must be licensed or license eligible in the state of Florida.
Compensation is very competitive and offers incentive-based earning opportunities. The position includes full office support including administration, accounting, billing, transcription, and psychometry support. The position allows for flexible scheduling and a professional development allowance.
The Center for Pediatric Neuropsychology is a private outpatient clinic in South Florida with satellite clinics in Grand Cayman and Iowa. This is an excellent opportunity to join a rapidly expanding private practice in beautiful South Florida. Port St. Lucie, Tequesta, and Jupiter are wonderful family-focused communities. We have many competitive private and public schools, and an abundance of year-round outdoor activities. Martin County offers the many benefits of South Florida living, with a low tax rate. There is no state income tax in Florida.
Please send a letter of interest, curriculum vitae, three letters of recommendation, and two sample reports to Jill Kelderman, Ph.D., at drk@neuropsych4kids.com or by mail to: Dr. Jill Kelderman, The Center for Pediatric Neuropsychology, 11211 Prosperity Farms Road #C-303, Palm Beach Gardens, Florida 33410.