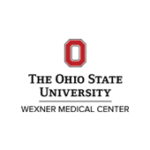 Website The Ohio State University Wexner Medical Center
The Ohio State University Wexner Medical Center (OSUWMC) is pleased to announce a full-time Neuropsychology clinical track faculty position within the Department of Neurology. This position falls within our growing Neurocognitive Wellness and Therapy Program, which aims to broaden the range of treatment resources available to patients with neurological disorders for more complete care. Starting in September, we will have three full time faculty in the program, and we anticipate continuing this rapid growth for some time.
The primary responsibility of this position is outpatient neuropsychological evaluation of adults with cognitive complaints. Our Memory Disorders Clinic has particular need for neuropsychological expertise, but this position fosters flexibility to see patients with a wide range of neurological conditions, including Parkinson's Disease, Epilepsy, ALS, and Multiple Sclerosis. Some degree of participation in collaborative research and training is expected. Integration with one or more existing treatment teams in the department is strongly encouraged. Additional clinical opportunities may be available (e.g., evidence-based cognitive rehabilitation, psychotherapy for patients or caregivers), depending on interest.
Eligibility:
• Applicants must have a doctorate degree in Psychology from an APA- or CPA-accredited clinical program (with an accredited clinical internship)
• Completion of a 2-year post-doctoral fellowship in neuropsychology and eligibility for board certification in clinical neuropsychology through the American Board of Professional Psychology are required
• Track record of interprofessional collaborative research efforts is preferred
Candidates must be licensed in Ohio by the time of appointment. Faculty rank is dependent on the candidate's qualifications. The Ohio State University Wexner Medical Center is an Equal Opportunity/Affirmative Action Employer; minorities and women are encouraged to apply. Early career psychologists are also encouraged to apply.
About the Institution:
The neuropsychologist selected for this position will join a growing inter-professional department that includes 60+ neurologists (https://wexnermedical.osu.edu/neurological-institute/departments-and-centers/departments/department-neurology) and a growing team of psychologists within the Neurocognitive Wellness and Therapy program, as noted above.
Faculty at OSUWMC enjoy excellent benefits (https://hr.osu.edu/benefits/), including tuition reimbursement for qualifying dependents. Additionally, the College of Medicine at OSUWMC offers a unique mentorship program (https://medicine.osu.edu/faculty/fame) geared toward career advancement of new faculty. A description of OSUWMC can be found at http://wexnermedical.osu.edu/about-us. In 2021, Forbes ranked The Ohio State University Wexner Medical Center #14 overall on its list of America's Best Large Employers and #2 among hospitals.
About the Area:
Columbus, OH is a vibrant metropolitan area of >2 million people, with diverse cultural, sports, dining, and recreational opportunities (check us out at www.experiencecolumbus.com). Columbus is also home to several Fortune 500 companies, is the most affordable of the nation's top 20 "tech" cities according to Homes.com, and ranks in Money magazine's picks as one of the ten best big cities. Columbus is the third fastest growing major metropolitan area in the Midwest and 14th largest city in the nation. It is consistently ranked in the top ten in nearly every category—economic growth, great place to raise a family, affordable cost of living, and things to do (https://www.nbc4i.com/news/local-news/columbus-ranks-fifth-in-the-world-for-quality-of-life/). Many neighborhoods and communities boast excellent public schools.
How to Apply:
Interested candidates should submit application materials to Natalie Kessinger via email (Natalie.Kessinger@osumc.edu).
Applications materials must include:
1. A letter of interest
2. Curriculum vitae
3. Two redacted sample evaluation reports
4. Three letters of reference