Full Time
competetive USD / Year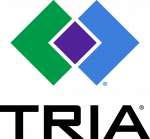 Website TRIA - Park Nicollet
TRIA is a regional leader in orthopaedics and sports medicine, p
Clinical Neuropsychologist
Sport Concussion Program – TRIA Orthopaedic Center
Full Time
TRIA Orthopaedic Center is seeking a Clinical Neuropsychologist to join their growing multidisciplinary concussion program. TRIA Sport Concussion Program includes a multidisciplinary team of specialists. Neuropsychologists, physicians, physical therapists and athletic trainers collaborate to develop individualized and active treatment plans serving athletes from the youth to professional level, ages 5-65 years. Candidates must have a PhD or PsyD in Neuropsychology, with preference towards those who meet criteria as a Clinical Sport Neuropsychologist with post-doctoral training.
Qualifying employer for Public Service Loan Forgiveness Program (as applicable)
Primary function would be assessing and guiding patients throughout their recovery, including: conducting clinical interview and neurobehavioral exam, interpretation of computerized neurocognitive testing, administration of vestibular ocular motor screening and balance assessments, as well as conducting extended neuropsychological testing as needed to assess lingering symptoms. Candidates must be proficient in testing for premorbid or comorbid learning, attention, affective disorders, and situational factors that may contribute to recovery trajectory. Clinic role also includes assisting patients with recovery expectations, providing vocational accommodations and strategies for return to work/school, cognitive behavioral recommendations, referral to and tracking progress with treatments, and determining return to play. The Neuropsychologist must be comfortable working with sport related concussion and mild traumatic brain injury in the various phases of recovery, including acute, subacute and persistent symptoms.
An established or developing track record of research productivity in the area of concussion is preferred; protected time for research is available, with additional protected time dependent on acquiring grant funding. Potential for candidates with interest and experience to have dedicated time to a small individual psychotherapy caseload or to focus on extended neuropsychological batteries.
TRIA is a regional leader in orthopaedics and sports medicine, providing comprehensive care from diagnosis, to treatment, surgery and rehabilitation. TRIA Orthopaedic Center encompasses a variety of sub-specialties such as sports medicine, concussion, pain management, shoulder, knee, spine, upper extremity, foot and ankle, and hip. TRIA's sports medicine specialists have served as official team physicians for Minnesota's pro sports teams for over 20 years.