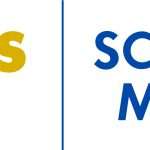 Website UC Davis School of Medicine
The Department of Neurology at the University of California, Davis, School of Medicine, is recruiting a full-time Clinical Neuropsychologist in the In-Residence series at the Full Professor rank. Faculty in this series are expected to engage in teaching, independent research, and creative work, demonstrate professional competence and activity, and provide University and public service.
The successful candidate will maintain a successful program of research related to the cognitive neuroscience of epilepsy. The incumbent will also collaborate, as relevant, in other active research at UC Davis in the area of epilepsy. S/he will be expected to participate in teaching activities, including teaching and supervision of clinical neuropsychology fellows and participation in Epilepsy case conferences.
The incumbent will also be expected to provide some outpatient clinical care as a neuropsychologist performing neuropsychological evaluations. S/he may also provide occasional inpatient work, primarily to conduct Wada testing and intra-operative and extra-operative language mapping. All faculty members are required to provide service to the department and University.
The UC Davis Department of Neurology and UC Davis Health teaching hospital are nationally ranked in US News & World Report. UC Davis is an NAEC Level 4 Epilepsy Center. The department has a Clinical Neuropsychology Postdoctoral Fellowship Training Program. The department continues to expand with 50 clinical faculty across all neurological specialties with excellent nursing, staff, social work, and pharmacological support.
Candidates must possess or be eligible for the following:
• Ph.D. or equivalent terminal degree in an APA Accredited Clinical Psychology Program with a specialization in Neuropsychology
• Completion of a one-year APA approved internship with specialization in Neuropsychology
• Completion of a two-year postdoctoral level experience in Clinical Neuropsychology
• California license as Clinical Psychologist or license eligibility
• An outstanding record of research creativity, independence, and productivity
• Demonstrated ability to establish and sustain extramurally funded research
programs
• Teaching experience at the graduate or postdoctoral level
• Ability to foster collegiality and work collaboratively in a diverse environment
• Ability to adhere to University policies and procedures
This position will remain open until filled through April 30, 2023. Qualified applicants should upload a cover letter, Curriculum vitae, Statement of Research, Statement of Contributions to Diversity, and contact information for 3 professional references.