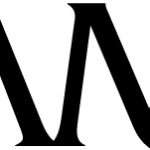 Website University of Arkansas of Medical Sciences
PEDIATRIC NEUROPSYCHOLOGIST
The Department of Pediatrics at the University of Arkansas for Medical Sciences (UAMS) is searching for a Pediatric Neuropsychologist based in Little Rock on the Arkansas Children's (AC) campus.
·         Competitive salary
·         Sign on bonus
·         Relocation support
·         Excellent benefits package
The Section of Pediatric Psychology, which consists of 18 licensed psychologists, 3 master's level providers, and 2 technicians, is actively recruiting a clinical-attending assistant professor. This role will be responsible for delivering outpatient psychological examinations through the James L. Dennis Developmental Center (DDC), a multidisciplinary clinic for children with neurodevelopmental problems. Additional services will be provided at Arkansas Children's through a number of clinics, which may include and are not limited to the Neurofibromatosis and Spinal Cord clinics. This role will permit involvement in academic activities such as didactic lecture series participation and supervision as part of the pediatric neuropsychology fellowship program.
More than 700,000 children in Arkansas are served exclusively by Arkansas Children's, the state's sole pediatric healthcare system.  The private, non-profit organization includes two pediatric hospitals, a pediatric research institute and USDA nutrition center, a philanthropic foundation, a nursery alliance, statewide clinics, and numerous education and outreach programs — all of which are dedicated to fulfilling a promise to define and deliver unparalleled child health.  In addition, ACH is nationally ranked by U.S. News & World Report in four pediatric subspecialties (2021—2022): Cardiology & Heart Surgery, Nephrology, Pulmonology and Urology. Arkansas Children's Northwest (ACNW), the first and only pediatric hospital in the Northwest Arkansas region, is a level IV pediatric trauma center. To learn more, visit archildrens.org.
About the Department of Pediatrics and Arkansas Children's
It is a time of exceptional growth and energy at Arkansas Children's. We are a unique pediatric healthcare system and the largest department in the University of Arkansas for Medical Sciences College of Medicine. We are the only pediatric hospital in the state, the largest in the region and the 21st largest in the nation, all of which commands great resources and offers stellar opportunities.
In Little Rock, the dedicated pediatric medical campus spans 36 city blocks and is anchored by a 336-bed freestanding children's hospital.  Our Pediatric Intensive Care Unit has 26 beds, the Cardiac Intensive Care Unit has 31 total monitored beds, and our Level IV Neonatal Intensive Care Unit has 168 beds, divided between the Arkansas Children's main campus and UAMS. We have gorgeous, cutting-edge facilities, including brand new cath labs, radiology technology, and more.
The Arkansas Children's Research Institute (ACRI) encompasses more than 200,000 square feet of wet and dry lab research space, a large, dedicated animal facility, and is part of the Accrual for Clinical Trials Network, a nationwide group of leading academic research institutions. The ACRI includes 66 investigators, and our Department of Pediatrics is ranked #25 in the country amongst all pediatric departments/pediatric research institutes in NIH funding.  Our Office of Research has extensive mentoring, grant writing, and analytical support for faculty.  The Arkansas Children's Nutrition Center is a national Human Nutrition Research Center established as a partnership between ACH and the United States Department of Agriculture-Agricultural Research Service (USDA-ARS).
The Arkansas Children's Foundation is a robust fundraising enterprise that has yielded countless gifts, which currently includes 42 Endowed Chairs in the department and hospital.
We have a second pediatric hospital, Arkansas Children's Northwest, located in Springdale, AR, approximately three hours away, that is expanding from its current 24 pediatric beds to 96. Arkansas Children's flies a plane daily from Little Rock to Springdale to carry providers to see patients there.  In addition, we have outpatient clinics located in Jonesboro, Pine Bluff and Springdale, allowing us to deliver pediatric healthcare to the entire state and beyond.
More than anything, our greatest asset is our team. The Department of Pediatrics has more than 300 primary faculty, and more than 500 physicians in the Arkansas Children's system including surgeons, radiologists, anesthetists, and others.  We have many programs that other children's hospitals do not have.  We are a robust pediatric healthcare system with large contingents of pediatric surgical subspecialties, including one of the limited pediatric surgery fellowships in the country, and a dedicated burn unit.
We are the 20th largest pediatric residency in the country with 25 dedicated pediatric residents, three pediatric Chief residents, 18 medicine-pediatric residents, and five child neurology residents each year. Our 99 total residents are complemented by our 61 fellows.  Our Office of Education also oversees 10 current pediatric fellowships, including one of only nine pediatric clinical informatics fellowships, and we are increasing to 20 pediatric fellowships over the next three years.  Training at Arkansas Children's provides fantastic opportunities to see a very wide breadth of patients while having sufficient autonomy to make decisions and catapult your education.
Little Rock is experiencing stunning growth, with exciting cultural activities, countless fantastic restaurants, affordable housing, and a very family-friendly atmosphere. The city is medium-sized, temperate in climate, filled with more than 50 miles of bike trails, numerous parks, a downtown zoo, and dozens of fantastic attractions. The state of Arkansas as a whole is a true natural wonder and offers no shortage of outdoor recreation destinations — 52 state parks, lakes, rivers, world-class mountain biking trails, and so much more. Natural spring waters can be found in two of our state's beautiful towns, Hot Springs in Central Arkansas and Eureka Springs nestled in the Ozark Mountains. With so many unique and stunning outdoor attractions, most located within an hour's drive of Little Rock, there is something for everyone to enjoy.
There is a unique focus on pediatric care, research, and education at Arkansas Children's and the UAMS Department of Pediatrics. With extensive resources and infrastructure, we are accelerating discoveries through research, defining optimal care, and helping to lead the drive for improving the lives of children. We are always looking for driven, energetic, dedicated colleagues to work and train with us. The future is bright at Arkansas Children's.
Please contact Dr. Brandi Whitaker at (501) 364-1021 or bnwhitaker@uams.edu for additional information about this position.
Qualified applicants will have a Doctorate in Psychology as well as fellowship training in Pediatric Neuropsychology.  Additionally, candidates must pass a background check and be eligible for Psychology licensure to practice Pediatric Neuropsychology in Arkansas.
UAMS is an Affirmative Action and Equal Opportunity Employer of individuals with disabilities and protected veterans.