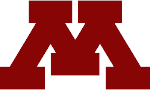 Website University of Minnesota Physicians (M Physicians)
The Department of Rehabilitation Medicine, Division of Adult Neuropsychology at the University of Minnesota is recruiting a full-time adult neuropsychologist. We are seeking a dynamic and energetic professional who desires to be a part of the growing University of Minnesota Health Fairview (M Health Fairview) patient-centered, adult neuropsychology program.
Academic rank and track to be determined by the applicant's qualifications and interests. Highly qualified candidates who are committed to excellent patient care, possess strong clinical skills, have outstanding interpersonal skills, and have an interest in education and scholarly activity are encouraged to apply. The Department is strongly committed to diversity, equity, and inclusion and welcomes applicants from all backgrounds. Learn more about diversity, equity, and inclusion in the Department of Rehabilitation Medicine here: https://med.umn.edu/rehabmedicine/about/diversity-equity-inclusion
REQUIRED QUALIFICATIONS
Candidates must have a PhD or PsyD in clinical psychology, clinical neuropsychology, or a closely related field from an APA/CPA-accredited institution, and must have completed an APA/CPA-approved pre-doctoral internship. Formal postdoctoral training in neuropsychology is required, preferably meeting APPCN guidelines. Applicants must be eligible to obtain a Minnesota Board of Psychology license and should be board-certified or board-eligible, and meet threshold criteria/qualifications for credentialing and privileges. If not, candidates are expected to achieve the ABPP-CN diploma within a reasonable period of time after employment. Applicants must possess the leadership skills to manage change and communicate effectively in a rapidly expanding department. Enthusiasm, a collaborative nature, and an interest in cultivating a thriving adult neuropsychology practice are essential to the success of the department and M Health Fairview's Adult Neuropsychology program.
PREFERRED QUALIFICATIONS
Experience collaborating with individuals across multiple departments, practices, and health systems
DUTIES & RESPONSIBILITIES
Work with the Adult Neuropsychology Division/Clinical Director, Neuroscience Service Line, and providers within M Health Fairview to forge partnerships, establish trust, and build strong relationships with referring departments and units to maintain and strengthen the program.
Participate in the Division's 2-year APPCN postdoctoral training program and practicum training, including case supervision and weekly didactics attendance.
Opportunity to participate in the Department's growing post-COVID clinic and other specialty clinics.
Work collaboratively with psychometrists and trainees.
Close all patient encounters before eight (8) calendar days.
As a member of a multidisciplinary team, the candidate will join an active and growing academic department. Faculty members mentor practicum students, postdoctoral students, residents, fellows, medical students, and other allied health professionals; including teaching, training, and general supervision. Academic track and rank are determined by the applicant's qualifications and interests. Academic time is used to pursue scholarly work in the candidate's area of specialty/research expertise. Faculty will be active in their national organizations and foster an academic environment.
The University of Minnesota offers a competitive, comprehensive benefits package including:
Competitive wages, paid holidays, vacation, and sick leave
Funding available for faculty business expense allowances (and clinical practice)
Low-cost medical, dental, and pharmacy plans, including health care and dependent daycare flexible spending accounts
Excellent retirement plans with employer match
Disability and employer-paid life insurance
Wellbeing program with reduced insurance premiums
Tuition reimbursement opportunities covering 75-100% of eligible tuition
Opportunities for growth and promotion
Employee Assistance Program
For more information regarding benefits: https://humanresources.umn.edu/new-employees/benefits-summaries.
ABOUT THE DEPARTMENT
To learn more about the Department of Rehabilitation Medicine, please visit rehabmedicine.umn.edu.
COMMITMENT TO DIVERSITY, EQUITY, & INCLUSION
The University of Minnesota and the Department of Rehabilitation Medicine recognize and value the importance of diversity and inclusion in enriching the employment experience of its employees and in supporting the academic mission. We are committed to attracting and retaining employees with varying identities and backgrounds.
The University of Minnesota provides equal access to and opportunity in its programs, facilities, and employment without regard to race, color, creed, religion, national origin, gender, age, marital status, disability, public assistance status, veteran status, sexual orientation, gender identity, or gender expression. Learn more about diversity at the U here: diversity.umn.edu.
Rehabilitation Medicine's Commitment to Diversity, Equity, and Inclusion
We affirm the contributions of all people in our communities. Diversity and equity are at the core of our mission and threaded through our clinical practice, research, service, and education in the Department of Rehabilitation Medicine and each of its divisions. We welcome and value voices and perspectives from all individuals with intersecting identities and lived experiences and believe that those diverse perspectives contribute significantly to excellence in medicine and rehabilitation.
We explicitly reject bias, discrimination, and exclusion on the basis of race, color, creed, religion, national origin, sex, age, marital status, disability, public assistance status, veteran status, sexual orientation, gender identity, or gender expression. We all are responsible for recognizing, confronting, and addressing bias and discrimination and diligently working for positive change in support of equity, diversity, and inclusion.
APPLY NOW
Applications must be submitted online: https://humanresources.umn.edu/content/find-job using Job ID 343513 To be considered, please click the Apply button and follow the instructions. You will have the opportunity to complete an online application for the position, attach a cover letter, a resume/CV, a one-page statement of personal goals, and the names and contact information for three (3) references. This position will remain open until filled. To request an accommodation during the application process, please email employ@umn.edu or call (612) 624-UOHR (8647).