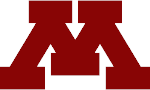 Website University of Minnesota Physicians (M Physicians)
The University of Minnesota, Department of Pediatrics, Division of Clinical Behavioral Neuroscience seeks a candidate for a full-time position as an Assistant Professor on the Academic Track in the Division of Clinical Behavioral Neuroscience as a neuropsychologist.
What we offer:
Strong team environment with more than 25 faculty providing care across the entire spectrum of pediatric psychology, pediatric neuropsychology, and autism and development disorders.
Variety in your practice with responsibility for inpatient and outpatient patient care, quality assurance and improvement, medical administration, professional recruitment, utilization review, participation in site, CSU, and hospital staff meetings, and planning and marketing of services.
State-of-the-art, award-winning Children's hospital: University of Minnesota Masonic Children's Hospital including the Masonic Institute for the Developing Brain, one of the first of its kind, a one-stop clinic and research location specializing in care for children with neurobehavioral conditions.
Opportunity to be actively involved in the clinical psychology internship training program and post-doctoral training program for pediatric psychology and neuropsychology.
The University of Minnesota is currently ranked #28 in NIH funding and department faculty members have protected academic time to focus on research and grant writing.
Competitive compensation and benefits that include a well-being allotment, concierge services, counseling, coaching,  best-in-Industry 401K employer match, and we are a public service loan forgiveness-qualifying employer.
Link to additional Job Posting Details
Qualifications:
Ph.D or a Psy.D in clinical psychology, school psychology, or counseling psychology from an APA and/or CPA accredited program, internship training and minimum 2 year post-doctoral training in pediatric neuropsychology is required.
Applicant must be license-eligible in the state of Minnesota
The successful candidate will bring experience with chronic medical populations and neurodevelopmental disorders.
The University of Minnesota, Twin Cities (UMTC):
The University of Minnesota, Twin Cities (UMTC), is among the largest public research universities in the country, offering undergraduate, graduate, and professional students a multitude of opportunities for study and research. Located at the heart of one of the nation's most vibrant, diverse metropolitan communities, students on the campuses in Minneapolis and St. Paul benefit from extensive partnerships with world-renowned health centers, international corporations, government agencies, and arts, nonprofit, and public service organizations.
Community Information: 
University of Minnesota Physicians is based in the beautiful Minneapolis-St. Paul metropolitan area, consistently ranked as one of the best place to live in America by U.S. News & World Report.  Minneapolis-St. Paul offers a high quality of life and a low cost of living. There are excellent school systems, a thriving workforce, an award-winning culinary scene, museums of all types, outstanding theaters, and an international airport. Minneapolis boasts outdoor hobbies including fishing and boating, great golf, and some of the country's best bike trails.
Kelly King, PhD, LP, ABPP-CN
Assistant Professor, Department of Pediatrics
Faculty Member, Division of Clinical Behavioral Neuroscience
Faculty Search Committee Chair
Pediatric Neuropsychology Director of Training
kingx780@umn.edu
Amy Gross, PhD, LP, BCBA-D
Associate Professor, Department of Pediatrics
Division Director, Division of Clinical Behavioral Neuroscience
Associate Director of Clinical Care, Center for Pediatric Obesity Medicine
acgross@umn.edu
Equal Employment Opportunity 
We welcome diversity in every area, from patient populations to our own physicians, and pride ourselves on being thoroughly inclusive. We gladly provide equal employment opportunities and do not discriminate on the basis of race, color, creed, religion, ancestry, sex, national origin, marital status, status with regard to public assistance, membership or activity in a local commission, disability, age, sexual orientation or veteran status.